The British Government Is Cracking Down On Raunchy Singers
June 11. 2011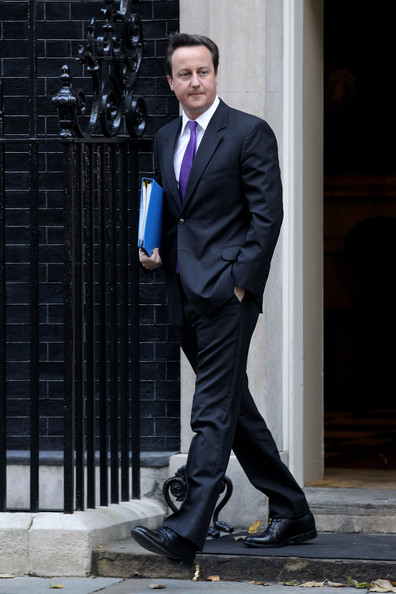 David Cameron
British Prime Minster, David Cameron, has signed off on a tentative plan, to restrict the types of music videos and performances shown during respectable viewing hours, in a bid to counter the inappropriate sexualization of kids (The Sexualization Of Youth). The Judiciary Report is in favor of this decision. Previously, the Jamaican Government launched a similar initiative and banned all profane music from the airwaves, which the Judiciary Report also supports.
A number of articles were written in Britain, showing lewd photos of artists such as Beyonce, Rihanna, Britney Spears and Nikki Minaj, as proof certain modern entertainers have gone too far with a reckless attitude towards sex, where kids are concerned.
They seem to be trying to outdo each other in who can wear the least amount of clothes and simulate the most graphic sexual act on stage, which is pornography. This has nothing to do with singing. However, that's the problem. 99% of the artists that do such things, cannot sing and need a distraction in a bid to make you forget this fact.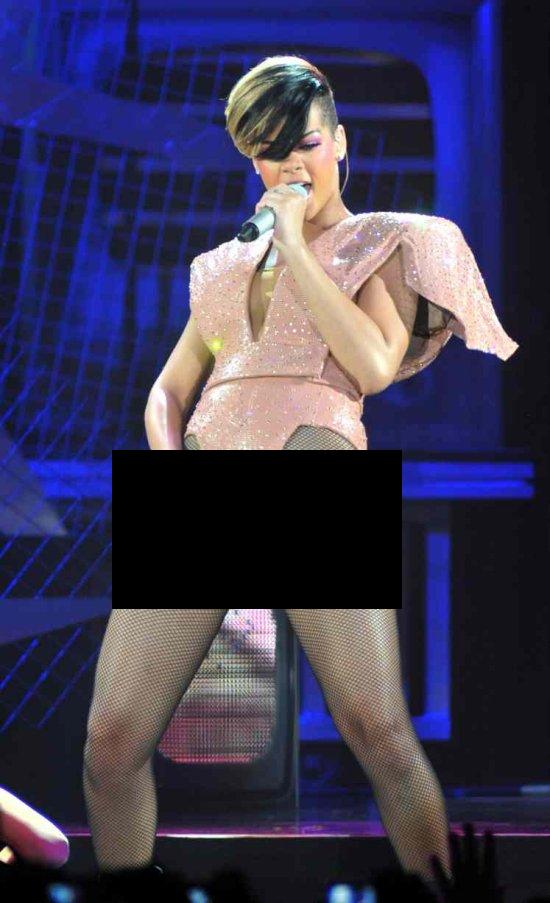 Rihanna touching her crotch on stage (redacted by the Judiciary Report)
Recently, Farrakhan denounced Rihanna's vulgarity in very serious terms that was an embarrassment to her. But then again, she has no shame, as she has turned into a drugged up industry prostitute for any man or woman, who will give her a hit song. She fancies herself a rock star, when that is pure rubbish, because she is not. Rihanna is a wannabe R&B singer and a complete faker with a bad voice.
Prince Charles' wife Camilla, also denounced Beyonce's lewd music videos as inappropriate. Her music video with Lady Gaga is among her most lewd and repulsive. She is trying to be hardcore and edgy, but disgraced herself by being vulgar, crude and lewd.
Questionable artists often love to claim they are not role models, but the way the Judiciary Report sees it is this, if you don't have the common decency to close your legs and cover your backside, you should not be on stage. You're porn stars and since pornography is not shown in the mainstream, you shouldn't be either.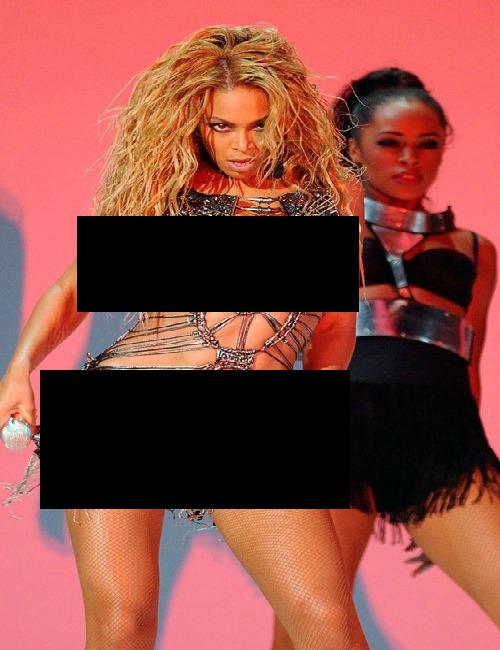 Beyonce wearing a very revealing outfit showing most of her breasts (redacted by the Judiciary Report)
By your words and deeds you are telling the public you were raised in such a questionable manner that you spit on the opportunity to positively influence kids, via a podium you were granted as a privilege, not a right. Therefore, you need to get your butt off the stage.
This stuff is no joke. Kids are getting into trouble, emulating these lewd entertainers. Young girls are sending semi-nude and nude photos to boys, trying to be like certain stars, who publicly brag about such conduct.
Kids are becoming more promiscuous, underage girls are getting pregnant and boys are treating them like they are meat to be used then disposed of, because that's what their favorite stars are bragging about in music and on TV.
It is also causing problems in families, when it is discovered what their children are getting up to, in trying to live up to an image created by an imbecilic star with no substance or decency.