Usher's Ex-Wife Accuses Him Of Attacking His Mother In Act Of Violence
Tameka Foster Letting Out All Of The Singer's Secrets In Court
May 24. 2012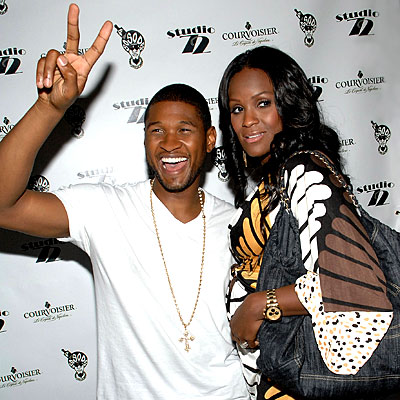 Usher Raymond and Tameka Foster
Just when you thought the Raymond v. Raymond custody and alimony hearing couldn't get any worse, it does. Singer Usher Raymond, is in court battling to keep as much of his money and property from ex-wife, Tameka Raymond, nee Foster. While she keeps putting as much of his dirty laundry on display.
For instance, Foster informed her lawyer of Raymond allegedly attacking his mom in a violent act, which the attorney brought up in court. I sincerely hope that is not true, as it would be awful. Raymond's mom raised him and managed his career for years. Against his mother's wishes he married Foster and this is how she has repaid him, by telling the world of a violent incident between the mother and son.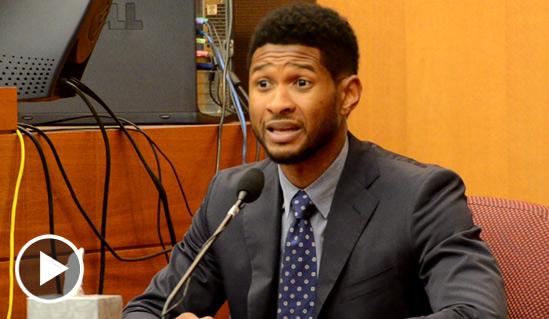 Usher on the stand looking like a "deer in headlights"
The website TMZ is also reporting Usher had sex with his bridesmaid, Maya Fox Davis, after marrying Foster. People in the entertainment industry know Usher is a sex addict that does not believe in monogamy. No one should be surprised Foster's lawyer is attacking his credibility in this manner.
The sad thing about this case is both Usher and Tameka have serious issues that only Jesus could fix. Both parties conduct poses a risk to their children. Usher is a playboy, who loves to drink and take drugs. He has been known to engage in threesomes with groupies and hang out with unsavory industry men, who are violent and do drugs as well.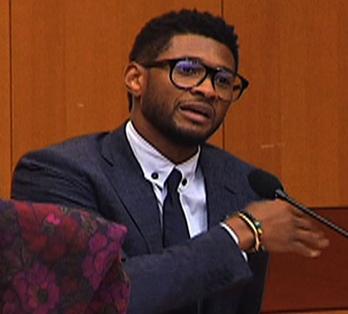 Usher in court when it was revealed he slept with bridesmaid: see what had happened was...
Usher can be unbalanced and unstable, due to certain industry people he takes very poor guidance from. Foster is a convicted felon and fraudster, who loves money, will do anything to get it and has some mental issues.
In short, they need anger management, rehab and family counseling. The court is also going to have to find a way to look out for the former couple's two young children, who have seen and heard far too much from their parent's jaded and selfish world, via things kids should never be exposed to in any fashion.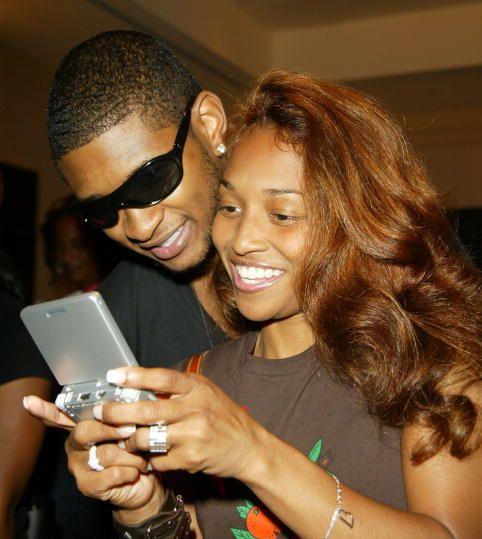 Chilli and Usher
Side Bar: you know Usher is sorry he didn't marry Chili (Rozanda Thomas) when he had the chance. But her true love was Dallas Austin and she will never be happy in a relationship until she drops this unrealistic ideal of the perfect man.
RELATED ARTICLES
Usher Gets Back At Ex-Wife For Demanding He Take A Drug Test Over Cocaine Use
Is Singer Usher Living Vicariously Through Pop Protégé Justin Bieber
Singer Usher And Ex-Wife Tameka Foster Fighting It Out In Court
Usher's Wife Leaves Blogger Profane Message
Usher's Fans Repay His Disloyalty
Singer Usher Files For Divorce
Usher Flirting With Indian Actress
Usher Sued Twice For Being A Thief