Will Usher Raymond Ex-Wife Spill More Of His Dirty Secrets During Legal Fight For His Fortune
May 26. 2012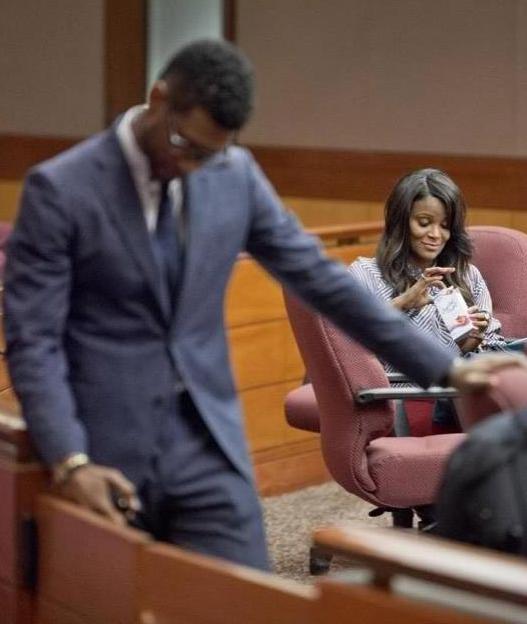 Look at Tameka smirking, while Usher is having a "Maalox moment" wondering what she's going to say next (LOL)
Singer Usher Raymond is used to being the one exploiting his private life for attention, as he did with his multiplatinum hit album "Confessions" which was largely about TLC singer, Rozanda "Chili" Thomas. He tried it against with the flopped CD "Raymond v. Raymond" about his now ex-wife, Tameka Foster Raymond, to negative results.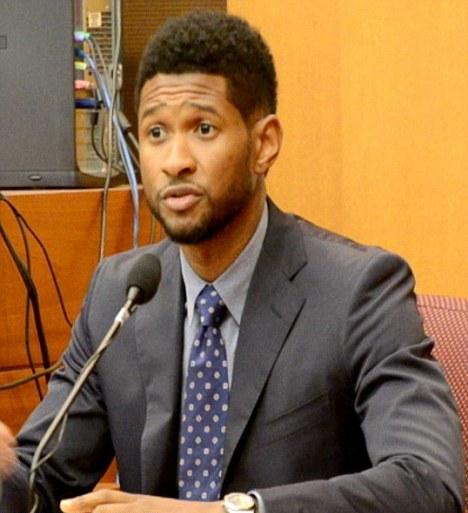 Usher: no she didn't just tell them that!
It seems Foster has turned the tables on Usher, airing his dirty laundry in court, as leverage for more money and full custody of their children. The singer wasn't amused when he was on the receiving end of what he usually dishes out for profit. Tameka has gotten used to the high life on Usher's dime and will do anything to keep it, even humiliate the dad of her children. The question is, will Foster blab more of Usher's dirty secrets, as she has been doing in court this far. Stay tuned...
RELATED ARTICLES
Usher Gets Back At Ex-Wife For Demanding He Take A Drug Test Over Cocaine Use
Is Singer Usher Living Vicariously Through Pop Protégé Justin Bieber
Singer Usher And Ex-Wife Tameka Foster Fighting It Out In Court
Usher's Ex-Wife Accuses Him Of Attacking His Mother In Act Of Violence
Is Singer Usher Living Vicariously Through Pop Protégé Justin Bieber