Miami Heat Star Dwyane Wade Takes High School Girl To The Prom After Repeated Requests
May 18. 2013
Miami student, Nicole Muxo, made a video on YouTube asking Miami Heat basketball star, Dwyane Wade to take her to the prom. She also tweeted about it on Twitter. After repeated requests, Muxo, who went to the prom with someone else, had the surprise of her life when Wade showed up at the event. She was thrilled to see him and took pictures with the towering athlete.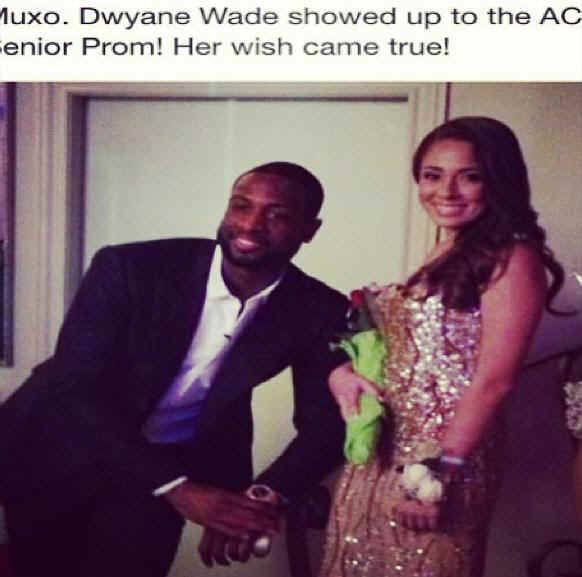 They look great!
Muxo stated, "Never be 2 scared to ask.. They might just say yes...#dreamsdocometrue" and Wade responded, "I had a blast at the prom."
That was such a nice thing to do. After the event, Wade stated he is going home to ice his knee that all of Miami is watching due to the playoffs.
STORY SOURCE
Miami Heat's Dwyane Wade surprises high school senior at prom
---
Karrueche Tran Posts Naughty Photo About Chris Brown And He Responds Angering Rihanna
May 18. 2013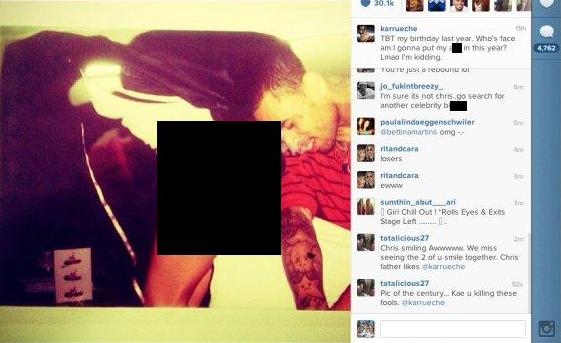 Karrueche Tran's Instagram page
Karrueche Tran posted a photo from last year, featuring her bare butt in singer Chris Brown's face. She attached the following message to the pic, "TBT my birthday last year. Who's face am I gonna put my a** in this year? Lmao I'm kidding." Kidding or not, Brown responded, wishing Tran a happy birthday ("Happy bday @karrueche"). Tran responded by posting a heart to Brown. It's clear these two still have feelings for each other.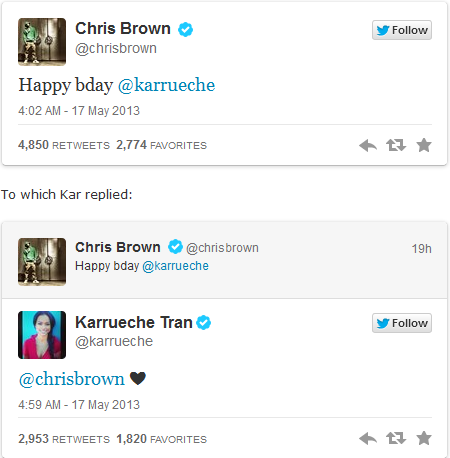 Chris Brown tweeting Karrueche Tran a happy birthday and she responded
As on and off again girlfriend Rihanna obsesses over everything Brown does, this exchange online has only served to anger her. She's tried to convince herself that Karrueche is "a nobody" as I was previously told she said, but based on her online insults, it it's obvious Brown's feelings for Tran is burning Rihanna.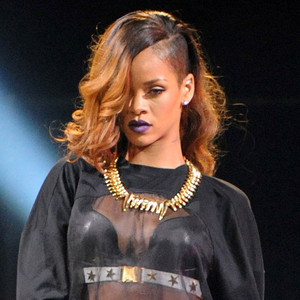 Rihanna
Tran is the one chick Rihanna is truly worried about when it comes to Brown, as she is his only other serious girlfriend (and one he keeps going back to regardless of what she thinks). It also doesn't help that people online are saying Tran looks better than Rihanna...
RELATED ARTICLES
Chris Brown Invites Karrueche Tran To His Birthday Party And Not Rihanna
Chris Brown Clowns Rihanna At Another Birthday Party And On Radio Before Going On Twitter Rant
---
Chris Brown Refuses To Remove Graffiti From House But It Is Going To Cost Him (Video)
May 17. 2013
R&B badboy Chris Brown is refusing to remove graffiti he spray painted on the wall outside his home, which is said to be scaring neighborhood children, as it contains three "devil" faces. When asked of his intentions regarding the graffiti, after being fined by the city, Brown cursed and said he is not removing it.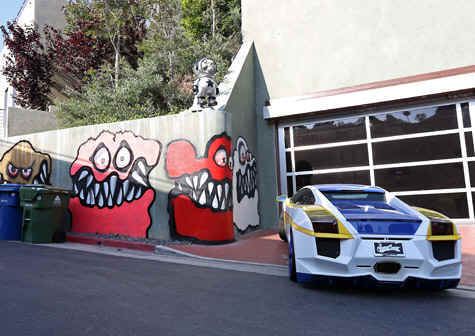 This could prove a costly decision, as interests and penalties continue to accrue on the fine. Once it reaches a certain threshold, the city can place a growing lien against his home, eating away at the equity contained in the property. I Brown chooses to sell the property in the future, the lien would have to be squared before the property could close in a real estate sale. Is this worth the chunk of change it could cost him in the long run. The answer is no.
RELATED ARTICLES
Chris Brown Invites Karrueche Tran To His Birthday Party And Not Rihanna
Chris Brown Clowns Rihanna At Another Birthday Party And On Radio Before Going On Twitter Rant
---
New Scandal Erupts Regarding The FBI And Justice Department Monitoring Calls Of AP Reporters Confirming Previous Site Claims
Journalists Outraged As It Is Confirmed The FBI/DOJ Has Been Spying On Them Just As The Site Stated All Along
May 16. 2013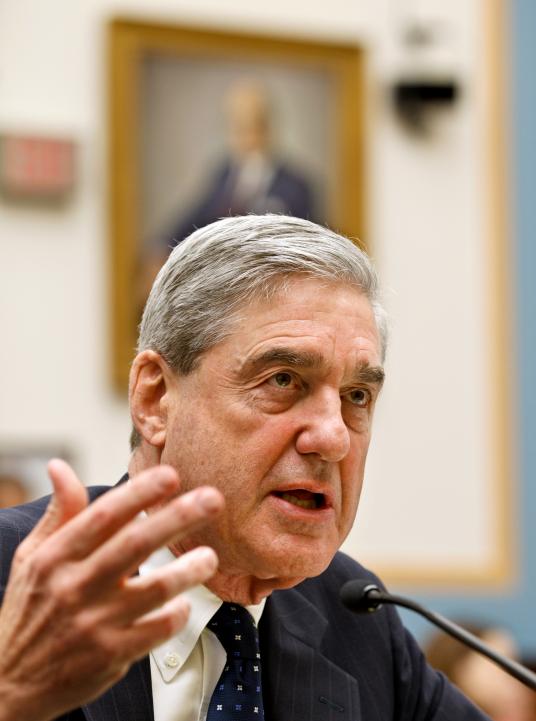 FBI Director Robert S. Mueller
First the IRS scandal, now this (IRS Says Sorry For Targeting Conservatives As Obama Denies All Knowledge Of Misconduct). Many journalists are angry today at confirmation Obama's Department of Justice, headed up by Attorney General Eric Holder and the FBI, led (more like misled) by Robert S. Mueller, has been illegally spying on journalists, among them those at the Associated Press. This constitutes an egregious abuse of power. The Judiciary Report has been proven correct again in another scandal the site and its affiliate Sound Off Column broke first in 2006, regarding the FBI/DOJ spying on journalists:
FBI Reproved For Spying On Journalists: "According to DOJ Inspector General, Glenn A. Fine's testimony in Congress this week, the FBI, headed by psycho, Robert S. Mueller, has been spying on journalists and bloggers in America, in violation of the U.S. Constitution, as the Judiciary Report and its sister site, The Sound Off Column, have stated for years" ).
FBI To Be Called Before Congress Over Spying: As I accurately told my readers in December 2006 which was confirmed in March 2007, the FBI has been spying on Americans and US residents, via abusing the Patriot Act to unlawfully read emails, scan bank accounts, check people's credit and wiretap citizens' phones – actions inherently illegal in the United States. Even more recently, I wrote again on July 24, 2008, that President George Bush "Spied on American citizens and residents whenever he felt like, via illegal wiretapping, email snooping and scanning bank accounts (FBI)."
It was revealed this week, the FBI and its parent agency, the Department of Justice, have been wiretapping and obtaining the phone records of Associated Press reporters, in conduct that has shocked the newsgathering agency into outrage. They are looking for tips, scoops and advanced warnings of potentially incendiary political stories/scandals, with the hope of cutting them off at the pass (so much for free press). As stated above, for years the Judiciary Report has repeatedly written on the site that the FBI/DOJ are unconstitutionally spying on journalists.
I found this out the hard way. The problem began when I was interviewed by the FBI in November 2005, after sending in a formal complaint about illegal wiretapping, phone hacking, hacking and criminal copyright infringement regarding Madonna and her associates in Hollywood (and she has a long history of stealing people's copyrights). I had to go to the FBI, as Congress mandates incidents of copyright infringement, especially criminal copyright infringement, must be investigated by the FBI. Under the law, they are the agency that has jurisdiction in said matters.
During the interview, I gave them tips about Madonna and Kabbalah's private investigator, Anthony Pellicano, which were used verbatim when he was arrested four months later and indicted, then convicted for wiretapping, hacking, racketeering and identity theft, on behalf of Hollywood stars who paid him to do their dirty work.
However, I'm not an FBI tipster or informant, never been paid by the agency, as all I revealed to them was said due to my repulsion at being victimized by the aforementioned people in Hollywood. I was promised the standard report on their investigation into the aforementioned criminal misconduct by Madonna, but headquarters in Washington kyboshed the report the Miami FBI promised, due to the head of the agency, Robert S. Mueller, having accepted a large bribe from Madonna, according to one of my credible sources.
Since the time I posted said news, two other FBI employees were caught taking bribes to derail justice in cases FBI Agent Arrested For Accepting A $200,000 Bribe To Derail A Criminal Case The FBI Was Supposed To Be Investigating and FBI Agent Indicted For Helping Anthony Pellicano.
While I certainly do not work as a mainstream journalist, my websites have broken a number of scandals, based on accurate information I either experienced firsthand or received from one of my credible sources. This led the FBI to illegally wiretapping my phones and contacting the hosting company for my websites, to give them copies of all my emails.
The reason I found out about the FBI spying on journalists is right after I was interviewed by the agency, I discovered they illegally wiretapped my phones and contacted the hosting company for my websites, ordering them to regularly give the FBI copies of all my emails.
The FBI has been using me as an informant against my will via illegal wiretapping, hacking and email box snooping and scraping (the contents), as I complained to a federal judge in writing in 2009's Aisha v. FBI.
Just because someone is connected and breaks stories online, does not give one the right to unconstitutionally spy into their life for tips for your own investigations. The FBI tried to turn me into a government snitch/informant against my will, via mining all my communications for information.
Astute and credible tips I received that I placed in articles to be published on my sites, particularly the Judiciary Report, were accessed by the FBI, then used before they were published on my sites. I also speak to people over the telephone who are well-connected in political and business circles. I began to notice items from my telephone calls with said people (and time stamped emails) were also being used by the FBI shortly after. They latched on and refuse to let go.
For example, a few years ago I opened an ETrade brokerage account. I wanted to see how their system worked, as I have an interest in the stock market. Along the way I noticed a few issues/problems. One problem I spoke about over the phone with an ETrade representative. Shortly after, the FBI raided ETrade in a criminal case running along the same lines of what I complained about over the phone.
In another incident, someone I know in Miami was crossing the street and was hit by a car. A lawyer whom she'd never heard of before, sent her a solicitation letter, telling her about the accident and requesting she retain him as a legal representative with the intent to sue. She forwarded the letter to my mom and I and we thought it strange that a lawyer did this out of nowhere. We also discussed the matter over the phone (albeit, the phone wiretapped by the FBI and separately, Madonna's private investigator).
At the time of my friend's injury, I was regularly going to Jackson Memorial Hospital, while recovering from an aneurysm I had in 2008. The next thing I knew, the FBI raided the aforementioned lawyer's office and Jackson Memorial Hospital, arresting people, stating he was soliciting clients illegally and using information he obtained via bribing someone at Jackson Memorial Hospital. This lawyer had been doing this for a while, yet it wasn't until my family discussed it over the phone that the FBI opened a case and raided the lawyer and hospital.
In another incident, I began complaining about Gibson Guitars to my dad over the phone. I'd called Gibson about a potential deal and they stated they have a program for new artists, know who I am (which surprised me at the time) and I am eligible for said program, which would include a spot on their website and opening for Lenny Kravitz as apart of a showcase they were putting together.
Madonna got wind of it and began harassing them into dropping me. Shortly after, they dropped me, when Gibson and I had agreed via email to me using their guitars in a music video and over the phone on the Kravitz promo tour (Kravitz is one of Madonna's friends and many years ago she broke up his marriage to Lisa Bonet, via a brazen case of adultery).
Not long after the Gibson incident, the FBI, who was watching the whole thing, monitoring my calls and emails, raided Gibson, who became royally ticked off at it and lashed out online. The FBI complained about Gibson's guitars and illegal, protected materials the company was secretly using to make them.
In another incident, regarding a man one of my sources mentioned to me over the phone, denouncing his seriously bad behavior the individual was secretly engaging in, not long after, the U.S. federal government, FBI included, arrested and convicted him on whopping charges (drugs and violence). I'd never heard of the man prior to the phone call, as his name was not in the public domain in terms of news sites and blogs.
There are a number of other examples regarding me either calling or emailing a company or speaking to a source about someone and then shortly after, the FBI investigating then raiding them out of nowhere. When something happens over a dozen times, it is not a coincidence. These incidents and others will be outlined in my forthcoming film "Justice And Truth."
As mentioned on the site previously, at times I've done what is known as a "poor man's copyright" via emailing an item to my email box, to create an automatic time stamp and date of authorship. I sometimes do this before actually sending a copyright to the Library of Congress in Washington, D.C. for registration.
On several occasions, the FBI took items from my preexisting, emailed, time stamped "poor man's copyrights" apart of film scripts and their accompanying synopses and used them without permission for stories on www.FBI.gov as imagined/fictional examples of scenarios where the FBI's skills are needed in America for national security and criminal investigation. All time stamped instances of this misconduct, showing the emails and dates, then the FBI's articles and subsequent date, are included in great comparative detail in the film "Justice And Truth."
Then there's the FBI's habit of chronically following me around and at times approaching me in public with questions, like I work for them, when I don't. Things got to a point that I began using public payphones for privacy, due to the wiretap on my home and mobile phones (how ironic and oxymoronic that one can pay DSL internet and mobile phone fees to have no privacy). A phone tech I paid to check my phone line informed me that the wiretap on my phone line is from "Washington" as in the FBI and that's not something he can remove.
In one incident, I went to a payphone near my former home in Miami Shores to make a call in private and a tall, hulking federal agent wearing a suit and driving a black SUV with a badge in it, drove up and stood feet away from me, smiling and staring at me whilst trying to listen to my phone conversation. The way he rushed up behind me was unreal.
I was speaking to an adviser at a Christian church for guidance on a spiritual matter that I did not want recorded on the unconstitutionally placed wiretap, but so determined is the FBI about mining my emails and calls for scoops and tips, they followed me to the payphone.
In another incident, I was in my front yard gardening and a federal agent in a suit walked right up to me (also known as trespassing) and began questioning me about what my future plans are. It was during the time I began discussing with my dad the option of moving, due to the criminal harassment and invasion of privacy from Madonna's Kabbalah cult. The wiretap picked it up and the next thing I knew, a federal agent was on my lawn questioning me about my future and my thoughts on the future of politics in the country.
Now they keep harassing my friends, to ask me the same question, "What are your future plans?" as the FBI panicked when I went to London last year, thinking I wasn't coming back, because I bought an open ticket online with no return date (wasn't sure how long the purpose of my business trip would be - why buy a plane ticket, pick a date that is too soon to return, then get hit with a $100 - $150 change fee).
As stated previously on the site, when I went to London, England in April of 2012 for months, leaving from Washington, D.C., the FBI's sister agency, Homeland Security surprised me with what they asked. Several other people were in front of me in the line, who were U.S. citizens and were not asked the same thing.
The other U.S. citizens in the line were asked simple question like do they need to check any bags. When it was my turn, the man looked at me like he knew me and said in a strange way, "Ah, Miss Goodison, but the question is when are you coming back." By right, British passport control should have asked me about the duration of my stay, not U.S. Homeland Security, as I'm a U.S. citizen.
When I was in London last year, I was approached by an FBI rep once again, but that time asking when I was coming back to America. I'm not a criminal. I have no criminal record and have kept my hands clean, as I am a Christian. The FBI have no right to be doing this looking for scoops and investigative tips to build cases around. It is unconstitutional and unethical. I'm tired of the lack of privacy.
STORY SOURCE
Associated Press: Feds Secretly Obtained Reporter Phone Logs
May 13, 2013 6:35 PM - The Associated Press news agency says that the Department of Justice secretly obtained two months of telephone records on 20 lines used by its reporters and editors...
"There can be no possible justification for such an overbroad collection of the telephone communications of The Associated Press and its reporters," he said in the letter. "These records potentially reveal communications with confidential sources across all of the newsgathering activities undertaken by the AP during a two-month period, provide a road map to AP's newsgathering operations, and disclose information about AP's activities and operations that the government has no conceivable right to know." The Justice Department reportedly obtained calls for 20 phone lines, including the House of Representatives press gallery.
RELATED ARTICLES
Judge Tells FBI To Buzz Off Denying Request To Hack Into Person's Computer And Spy On Them Using Their Webcam
IRS Says Sorry For Targeting Conservatives As Obama Denies All Knowledge Of Misconduct
Congressional Senator Confirms The IRS Politically Targeted Conservatives Just As The Site Stated
The IRS Is Woefully Late With Income Tax Returns Under The Obama Administration
The Obama Administration Is Getting The IRS Sued For Using The Agency To Target And Terrorize Political Opponents
More Information On The Obama Administration Using The IRS To Harass And Intimidate Politically Outspoken People
---
President Obama Fires The Head Of The IRS For Targeting Conservatives (Video)
Oh, This Just Got Serious!
May 16. 2013
U.S. President Barack Obama has fired the head of the IRS, Steven Miller, over the current controversy, regarding the agency targeting conservatives based on political leanings. Obama fired IRS Acting Commissioner Steven Miller, regarding an upsetting scandal the Judiciary Report broke first, after being targeted by the agency, in conjunction with the FBI (The FBI And Ethics). The president branded the misconduct by select IRS employees "inexcusable." Congress is conducting its own review of the matter.
Due to items I wrote on the Judiciary Report, criticizing the government, my mother and I were audited three years in a row and sent a defamatory letter last year that brought the issue to a head, resulting in me informing the agency of my intent to sue to rectify the problem. Once again, the matter has since been resolved, the IRS retracted their claims and without litigation.
STORY SOURCE
IRS targeted groups that criticized the government, IG report says
At various points over the past two years, Internal Revenue Service officials targeted nonprofit groups that criticized the government and sought to educate Americans about the U.S. Constitution, according to documents in an audit conducted by the agency's inspector general.
The documents, obtained by The Washington Post from a congressional aide with knowledge of the findings, show that on June 29, 2011, IRS staffers held a briefing with senior agency official Lois G. Lerner in which they described giving special attention to instances where "statements in the case file criticize how the country is being run." Lerner, who oversees tax-exempt groups for the agency, raised objections and the agency revised its criteria a week later.
RELATED ARTICLES
IRS Says Sorry For Targeting Conservatives As Obama Denies All Knowledge Of Misconduct
Congressional Senator Confirms The IRS Politically Targeted Conservatives Just As The Site Stated
The IRS Is Woefully Late With Income Tax Returns Under The Obama Administration
The Obama Administration Is Getting The IRS Sued For Using The Agency To Target And Terrorize Political Opponents
More Information On The Obama Administration Using The IRS To Harass And Intimidate Politically Outspoken People
---
A Look At The FBI's Terrorist Watch List As The Boston Police Blame Them For Not Sharing Russian Tip About Boston Bomber Which Could Have Prevented The Terrorist Attack

May 16. 2013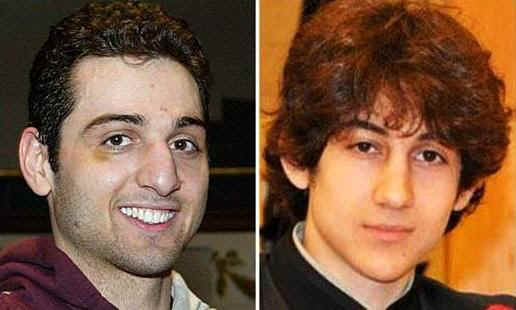 Boston Marathon bombers Tamerlan Tsarnaev and Dzhokhar Tsarnaev
Last week, the Boston Police appeared before the U.S. Congress and blamed the FBI for not sharing information with them regarding tips they received two years ago from the Russian government, on one of the Boston Marathon bombers, Tamerlan Tsarnaev. 4 people died in the terrorist attack, including an 8-year-old boy and over 270 were injured. The Judiciary Report is of the belief, had Tsarnaev been detained 2-years ago when the credible tip came in from the Russian government, the attack could have been prevented.
Currently, the FBI and its sister agency, Homeland Security, maintain a list of terrorist suspects. Many of said terrorists are of foreign origin, living in America and under current laws, eligible for deportation. I state this as an immigrant - any foreigner living in America threatening over the phone, online or in person, to wage jihad is not a model citizen. These are not Mexican, Caribbean or European immigrants coming to America in seeking a better life and increased wages, adding to the workforce. These are violent, destructive individuals hell-bent on deadly jihad against society's most vulnerable people.
It stands to reason, threatening the life of the President of the United States, is a serious crime carrying substantial prison time - therefore, threatening jihad against scores of innocent people, should carry the same weight in court. It is a crime, but one the FBI has been negligent in pursuing, using wiretap, email and other audio evidence they have in their possession, regarding a number of jihadist in America.
The FBI is being very unwise with its list. You have to be proactive regarding the list, not reactive when something terrible happens. Learn to nip things in the bud before it becomes a terrible problem. Either you build a sufficient Supermax styled facility to house terrorists or start deporting people with said leanings (however, the latter is risky, as history has shown, they will directly link up with terrorist groups abroad). Deportation is the quick, safe solution, but it is better to detain them while one can.
You can't have it both ways and expect everything to be alright, in maintaining a terrorist list and doing nothing about the individuals on it, running up taxpayer bills in simply watching them. Either you lock them up or send them home, but you can't leave jihadists roaming around among innocent people in society. Go over the list and do something about it.
RELATED ARTICLES
Senators Demand Answers From The FBI About Why They Let Boston Marathon Bomber Go 2-Years Ago (Video)
Failed FBI Director Robert S. Mueller Slammed By Congress And Reuters Exiting His Job In Disgrace
The FBI Under Scrutiny For Failing To Act On Tip Two Years Ago About Boston Marathon Bomber
8-Year-Old Dies In Boston Marathon Bombing And His Little Sister Loses Her Leg (Video)
Brothers Each Lose A Leg In Boston Marathon Bombing
Photos From The Boston Marathon Bombing (Warning Graphic Images)
Terrorist Attack At Boston Marathon Leaves 3 Dead, 10 With Loss Of Limbs And 17 In Critical Condition
---
Chris Brown And Karrueche Tran Spotted Together For The Third Time In Weeks While Rihanna Wants Him Back
May 15. 2013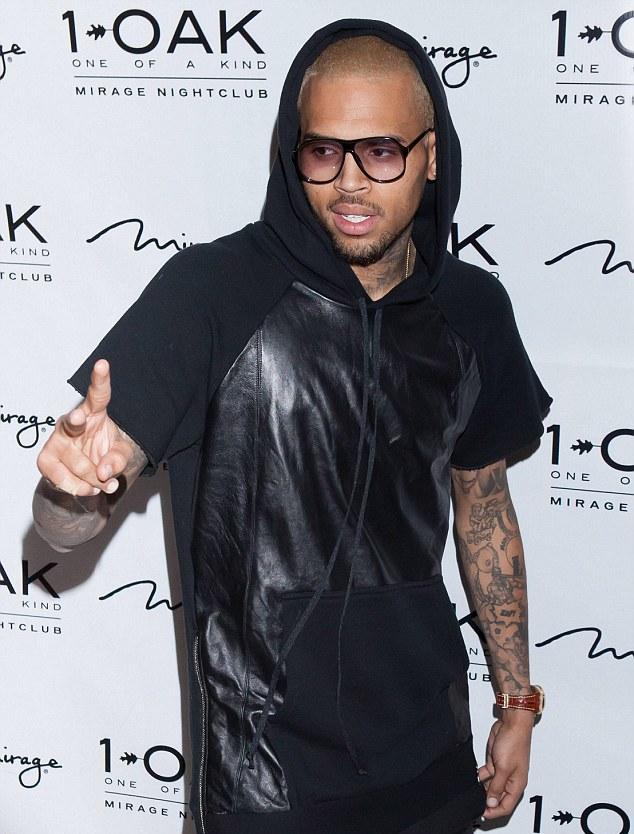 Chris Brown (Photo Credit: Mavrix)
According to reports, Chris Brown and model Karrueche Tran, were spotted together again. This time they were spotted together at Greystone Manor in Los Angeles. Days prior, Brown and Tran were seen together at the Wild Jam, hosted by Wild 94.9.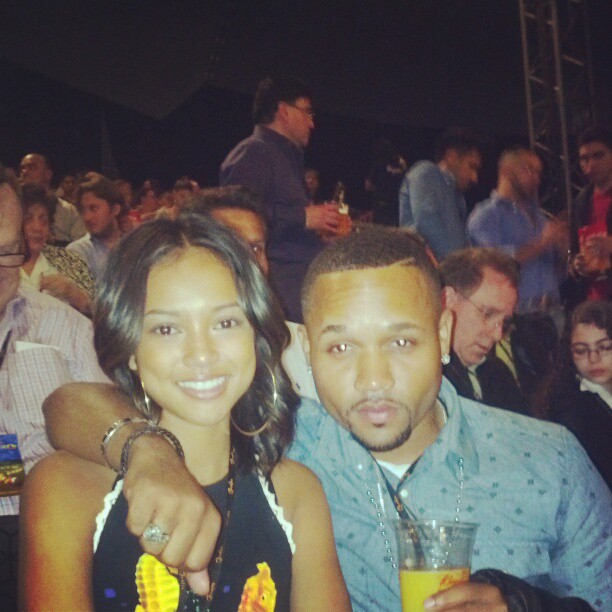 Karrueche Tran and J Ryan LaCour
Days prior to that, Tran was spotted at Brown's birthday bash, sitting at his table whilst speaking to the R&B singer. When things go wrong in his life, Brown seems to always run to Tran. Speaks volumes about his volatile on and off relationship with Rihanna.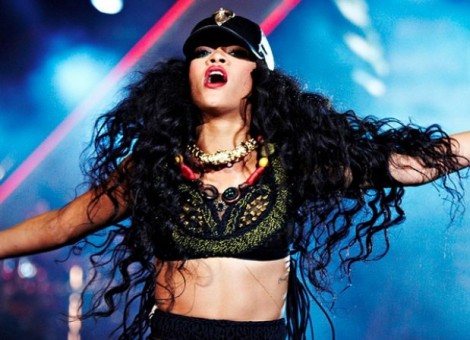 Rihanna
Word is Rihanna wants him back, but in a marriage setting, something Brown says he is not ready for at this time. Every time she sees him with someone else, she wants him back. Last year, when Brown was spotted kissing singer Nicole Sherzinger, Rihanna nearly broke her neck trying to get him back. Rihanna's only happy when Brown is dateless or arguing with her.
STORY SOURCE
Chris Brown 'Ditches Drama Queen Rihanna As He Turns To Easy Going Karrueche Tran.' Insiders claim she's 'cool and calm.'
Chris Brown has been hanging out a lot with ex-girlfriend Karrueche Tran since his split with on/off lover Rihanna though insiders have denied they're dating they did hint the model turned designer is more easy going than the Diamonds star. While Rihanna and Chris are known for their volatile relationship, it appears the Vietnamese beauty is quite the opposite and is in fact a calming influence on the Don't Wake Me Up star.
"She doesn't complain and she's not all up in his face when s**t ain't going right," a source told HollywoodLife. "She's just cool and calm and she's got his back. "K.T. is just easy going. It's like she knows how to handle him and make him feel good." The pair partied together at Greystone Manor on Sunday night and while they might have arrived separately, the insider claims Brown had always planned to meet the 23 year-old there.
"That's his spot," the close pal went on. "He knew Karrueche was going to be there because they talked earlier in the day so he met her there. They chopped it up, listened to music and just had a good time. After being with fam and working all day, they just wanted to hang and do something low-key."
http://www.entertainmentwise.com
RELATED ARTICLES
Chris Brown Invites Karrueche Tran To His Birthday Party And Not Rihanna
Chris Brown Clowns Rihanna At Another Birthday Party And On Radio Before Going On Twitter Rant
---
Chris Brown Curses Off His Neighbors On Twitter
May 15. 2013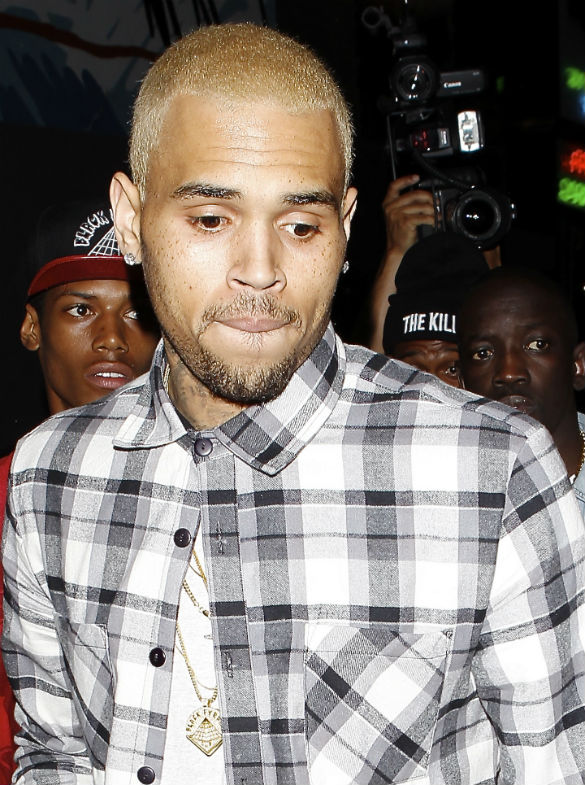 Chris Brown
Boy, Chris Brown is back on Twitter again in a very noticeable way. His reps gave him back the password to his account, after a prior incident and once again, Brown is telling off people who come after him online or in person. This time the dispute revolves around graffiti Brown spray painted on his $1.5 million dollar Hollywood Hills home. The graffiti contains monster faces, with big foreheads like Rihanna and shark teeth. His neighbors reported him to the city, stating the mural is an eyesore scaring neighborhood children (neighbors' translation: it's ghetto LOL).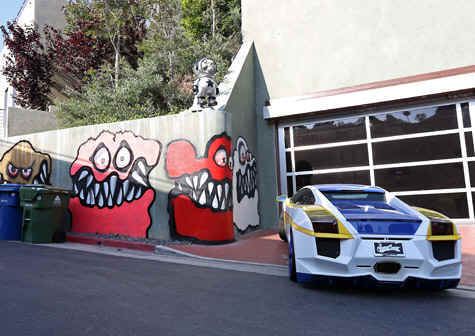 Head of the Hollywood Dell Civic Association, Patti Negri, told the Los Angeles Times, "There are lots of babies, lots of children, and they're literally frightened. It's like devils on the wall — big scary eyes and big scary teeth, and just the whole vibe is not what we're used to." Painting devil faces is very Hollywood Illuminati. Brown needs to get away from that sect for his own well-being.

Chris Brown responding to neighbors' claims the "devil" faces he painted on the wall outside his house are scaring kids in the neighborhood
Brown is being fined hundreds of dollars over the incident in penalties which will accrue interest, until the mural is removed. A simple solution to the problem would have been Brown painting the mural on the inside wall of the property enclosing the side and backyard.
This is not the first time neighbors have complained about Brown. He was driven out of his West Hollywood condo after neighbors complained about loud music and his screeching cars.
Side Bar: Is it just me or does this remind anyone of Bobby Brown spray painting angry eyes and faces all over the home he shared with the late Whitney Houston.
RELATED ARTICLES
Chris Brown Invites Karrueche Tran To His Birthday Party And Not Rihanna
Chris Brown Clowns Rihanna At Another Birthday Party And On Radio Before Going On Twitter Rant
---
Chief Keef Is Engaged To A Butt Model But Does He Have A Prenup To Cover His Butt
May 14. 2013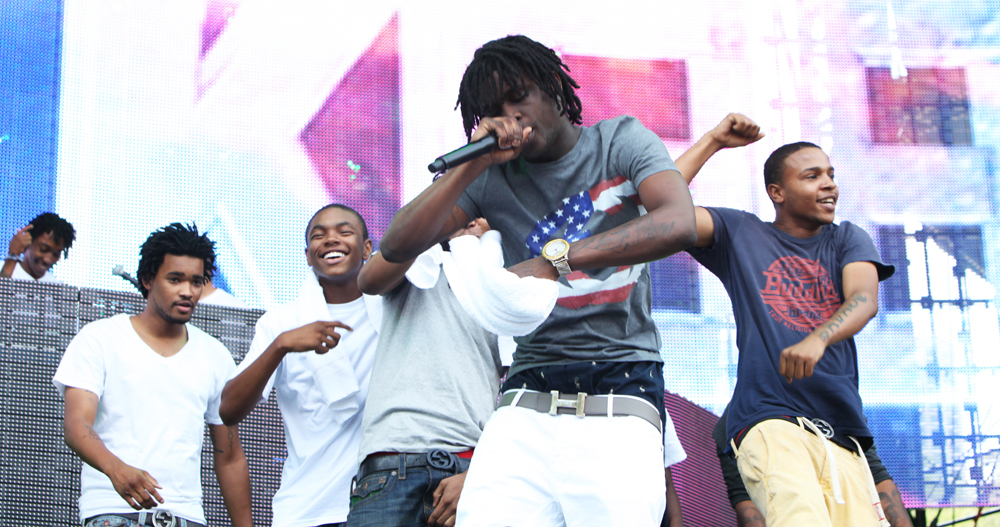 Chief Keef and them
It was revealed yesterday that 17-year-old rapper and ex-con, Chief Keef, is engaged to butt model Pretty Mesha. He tweeted photos of her in his bed. She posted a photo of her engagement ring. Keef, real name Keith Cozart, signed a lucrative recording contract worth millions, which included a large advance (lump sum). He also earns an estimated $13,000 per month in royalties, this is in addition to the money he makes from appearances and shows.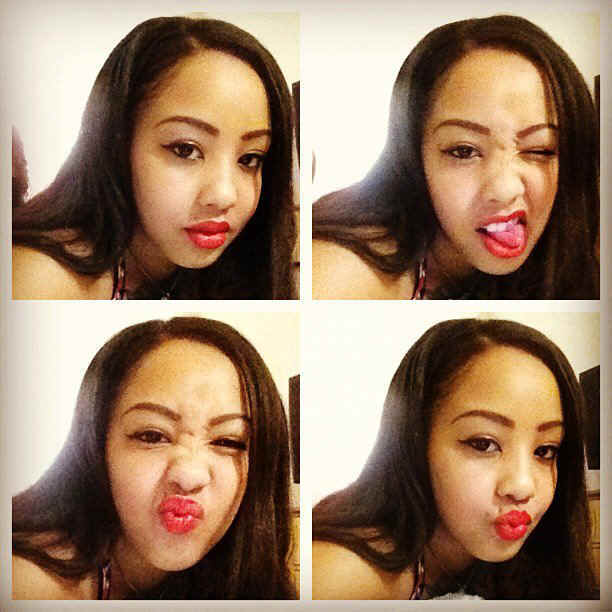 Pretty Mesha
Keef is under a court ordered supervisory program regarding his finances, as he is a minor. It will be interesting (to see), not to mention advisable that he obtain a prenuptial agreement in the event the engagement turns into marriage (as he also has a child by another girl, whose financial future and interests he needs to protect). No offense intended to the couple, but history has shown, sometimes when marriages don't work out, one partner tries to financially wipe out the other one, especially when infidelity is involved. Nonetheless, the Judiciary Report wishes the couple well.
RELATED ARTICLES
Teenage Rapper Chief Keef Released From Jail But A Facebook Post Has Landed Him In Trouble
Incarcerated Rapper Chief Keef Becomes Daddy Keef As He Is Sued For Getting 13-Year-Old 8th Grade School Girl Pregnant
---
IRS Says Sorry For Targeting Conservatives As Obama Denies All Knowledge Of Misconduct
May 13. 2013
This is a follow up to a scandal the Judiciary Report broke first on August 11, 2011 (The FBI And Ethics) regarding the Internal Revenue Service (I.R.S.) and the Obama Administration targeting politically outspoken conservatives, such as myself, especially those with an online presence (like myself). On Friday, May 10, 2013, Republican senator, Mitch McConnell, confirmed that the I.R.S. has been politically targeting conservatives via their tax filings (Congressional Senator Confirms The IRS Politically Targeted Conservatives Just As The Site Stated).
On Saturday May 11, 2013, the I.R.S. publicly admitted and apologized for the misconduct. The Inspector General is currently investigating the I.R.S. in this matter. The site has been proven right again, as everything I have stated on the Judiciary Report (and all its affiliated sites) are true and correct. I have no reason to lie.
Today, U.S. President Barack Obama addressed the scandal and completely distanced himself from it, stating he did not know about it until this past Friday when it hit the news. The Obama Administration's F.B.I. and I.R.S. worked hand in hand in targeting outspoken conservatives like myself, who "criticize the government" and tried to teach the American people about "constitutional rights" - which you, my faithful readers know is something I have repeatedly done through my columns for the past few years.
As stated in this past Saturday's column, my issues with the I.R.S. have been resolved. However, I was very offended when the problem occurred, then escalated last year, as my mom called me from Miami when I was in London, England for a few months on business and read over the phone, to borrow from the president, an "outrageous" letter from the I.R.S, containing claims that were completely and utterly false. I don't like people playing with my name. On a matter of principle, I countered everything and stuck with it until there was a proper resolution.
As stated in Saturday's column, the I.R.S. stated in writing they are "retracting" their previous claims and the agency and I are on decent terms now. However, some conservatives are reporting they are out large sums of money in legal fees. Said conservative groups and individuals announced today they are contemplating seeking reimbursements from the I.R.S.
RELATED ARTICLES
Congressional Senator Confirms The IRS Politically Targeted Conservatives Just As The Site Stated
The IRS Is Woefully Late With Income Tax Returns Under The Obama Administration
The Obama Administration Is Getting The IRS Sued For Using The Agency To Target And Terrorize Political Opponents
More Information On The Obama Administration Using The IRS To Harass And Intimidate Politically Outspoken People
---
Lawyer Slammed In BBC Jimmy Savile Sex Scandal For Demanding Age Of Sexual Consent Be Lowered
May 13. 2013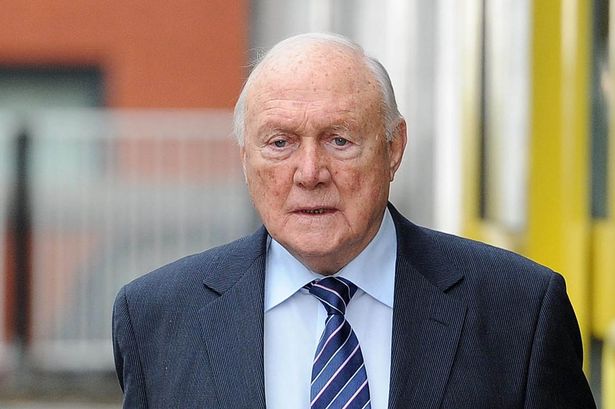 BBC presenter Stuart Hall has admitted to molesting underage girls
[Article background: this is another in the series of phone hacking articles the Judiciary Report has published, regarding a scandal I broke first in October 2005, via a police complaint I filed with the Metropolitan Police in London, England. 90 people have been arrested by the Metropolitan Police since the time I filed the complaint. However, the Murdochs and other key conspirators remain free and the FBI has not arrested anyone, though the crimes began and continue in News Corp's New York headquarters]
This is a follow up to a scandal the Judiciary Report broke first regarding problems with pedophilia at the BBC (May 2, 2013 article "Pedophilia At The BBC Comes To Light Just As The Site Predicted With Arrests In Jimmy Savile Scandal" May 5, 2013 article Another Pedophile At The BBC Arrested Admits Sex Crimes Against Children and October 7, 2009 article Madonna Violates The Privacy Of Minors).
A few days ago, a barrister (lawyer) in Britain, Barbara Hewson, caused outrage in demanding the age of sexual consent be lowered in the nation from 16 to 13, to benefit pedophilic stars such as Stuart Hall, who has confessed to molesting underage girls as young as 9, in the Jimmy Savile scandal at the BBC.
The Judiciary Report thinks it is a terrible idea lowering the age of consent. Children need the opportunity to be allowed to be kids free of sexual molestation and sexual harassment. Teens need time to mature and develop sound judgment, so others do not take advantage of them.
It's amazing how some, not all men obsess over women's ages and youth, when they aren't getting any younger themselves (no one alive is and it should be self-explanatory, if you are living, you are aging). Certain men could have wrinkles, laugh lines and crow's feet, but decide they are the be all and end all of how women should look and behave, criticizing women for aging, when they themselves are not babies. What if all women thought that way regarding men and age (and sadly some women do). However, this obsession with youth leads some, not all people, to take things to sick extremes, breaking the law via child molestation.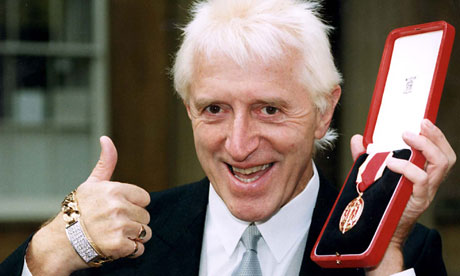 Jimmy Savile
Some men in particular deceive themselves at times. Why should a very young, underage girl or boy have a man two, three, four or more times their age crawling all over them. Boys and girls should be free to be teenagers and experience innocent, age appropriate relationships with their peers. Same goes for certain adult women, who sexually prey on underage boys and there's been a rash of such cases in this regard, especially among teachers. Leave the kids alone. Let them have their youth in peace.
When I was 15-years-old in Miami, a Middle Eastern cab driver in his early thirties told my mom he wanted to buy me from her and he was completely serious. She tried to laugh it off in a nervous way and change the subject until we could walk away, but he was dead serious and kept asking. Neither of us were amused. I was angry and offended. I was more interested in the boys at school my own age and that's how most teenage girls think. No one should take that from them.
Don't get me wrong, some teenage girls are promiscuous, wanting to grow up too fast, getting into relationships with men two or more times their ages, but it is often not sincere and undertaken for money or bragging rights to say they dated an older man. The older and wiser they become, the more they end up feeling used. Hence, the age of consent should not be lowered.
The entertainment industry worldwide has a problem with pedophilia and it needs to stop. World governments need to redouble their efforts in regard to protecting children from people who seek to take advantage of them sexually. There needs to be sting operations and raids of entertainment companies who have in their employ, people engaging in said sexual criminal misconduct against children. Being in the entertainment industry on radio, TV and the internet is a privilege and not one that should be abused to take advantage of underage children.
STORY SOURCE
Stop persecuting ageing celebrities and lower age of consent: UK barrister Barbara Hewson
May 09, 2013 8:40PM - BRITISH barrister Barbara Hewson wants the age of consent to be lowered to 13 in Britain in a bid to end the "persecution of old men" like disgraced former BBC presenter Stuart Hall. But the legal chambers where she works says it is shocked by her comments and disassociated itself from her views.
In an article for online publication Spiked, Hewson, a barrister at Hardwicke chambers in London, who specialises in reproductive rights, called for the end of anonymity for complainants. And the human rights lawyer labelled crimes committed by Hall, who recently admitted indecently assaulting 13 girls, the youngest aged just nine, as "low-level misdemeanours".
In a statement, Hardwicke said: "We are shocked by the views expressed in Barbara Hewson's article in Spiked. "We did not see or approve the article pre-publication and we completely dissociate ourselves from its content and any related views she may have expressed via social media or any other media outlets."
Her comments come as Scotland Yard continues Operation Yewtree, an investigation split into three inquiries into allegations involving deceased presenter Jimmy Savile, claims involving Savile and others, and those involving just others. A number of high-profile figures have been arrested under Yewtree such as entertainer Rolf Harris, former pop star Gary Glitter, DJ Dave Lee Travis, comedian Jim Davidson and PR guru Max Clifford...
RELATED ARTICLES
Pedophilia At The BBC Comes To Light Just As The Site Predicted With Arrests In Jimmy Savile Scandal
Another Pedophile At The BBC Arrested Admits Sex Crimes Against Children)
Top BBC Executive Charged As Pedophile, Another BBC Exec Busted
Madonna Violates The Privacy Of Minors
Teens Having Sex To Get Record Deals
---
The NFL Disses Jay-Z With New Rule Designed To Keep Him Out
May 13. 2013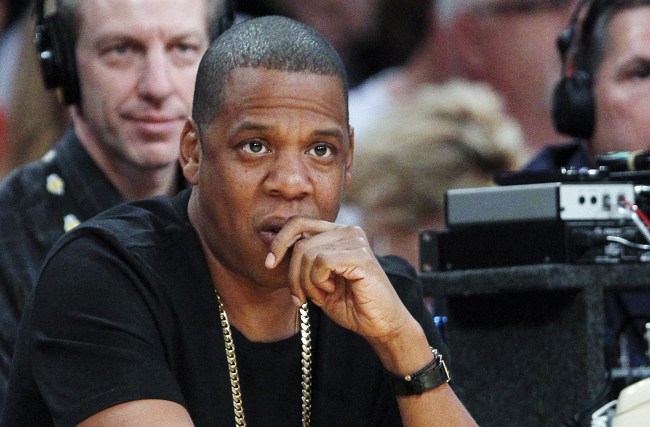 Jay-Z
The National Football League (NFL) has enacted new guidelines facetiously being labeled "The Jay-Z Rule" after the rapper, whose real name is Shawn Carter. Jay-Z recently opened a sports management company with no experience or understanding of what it takes to successfully manage an athlete's career.
It's a fine, delicate balance and more difficult to properly navigate than it looks. It's clear the film "Jerry McGuire" fooled some people. I am genuinely concerned about the athletes Jay-Z has signed, as his business ventures usually end in disaster and lawsuits.
Immediately after Jay-Z's announcement and the rapper trying to sign athletes, the NBA and MLB balked, then the NFL announced a new rule that all managers must have a university degree from an accredited school. It is unclear if Jay-Z has a high school diploma.
STORY SOURCE
NFLPA Enacts the Jay Z Rule?
Friday, May 10, 2013 - Last month there were rumors that the NFLPA was taking notice of Jay Z's newly formed sports agency, Roc Nation Sports, because Jay does not meet the educational requirements to become certified to recruit football players. The NFLPA just fired the first shot...
According to reports the NFLPA just added an amendment to their rules tightening the undergraduate and post-graduate degree requirements. In what insiders are jokingly referring to as the Jay Z Rule, an applicant's undergraduate and post-graduate degree must now come from an accredited college.
http://www.rhymeswithsnitch.com
---
Rihanna At A Loss For Words Over Chris Brown's Reaction To Her Going After Drake
May 11. 2013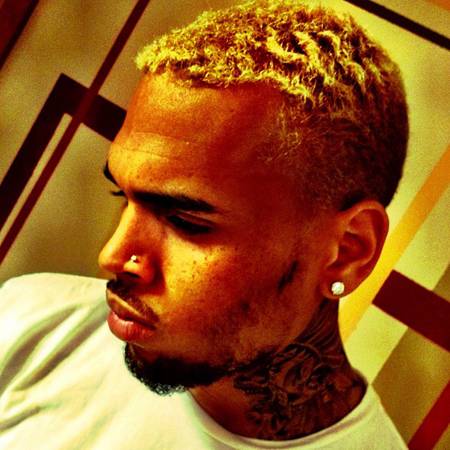 Chris Brown
One of my sources has informed me that Rihanna is enraged and shell-shocked at Chris Brown's reaction to her bids at making him jealous with rival rapper Drake. She is devastated and the cutting comments he publicly made about their relationship and upset that he has been seeking solace in the arms of his rival rapper Drake.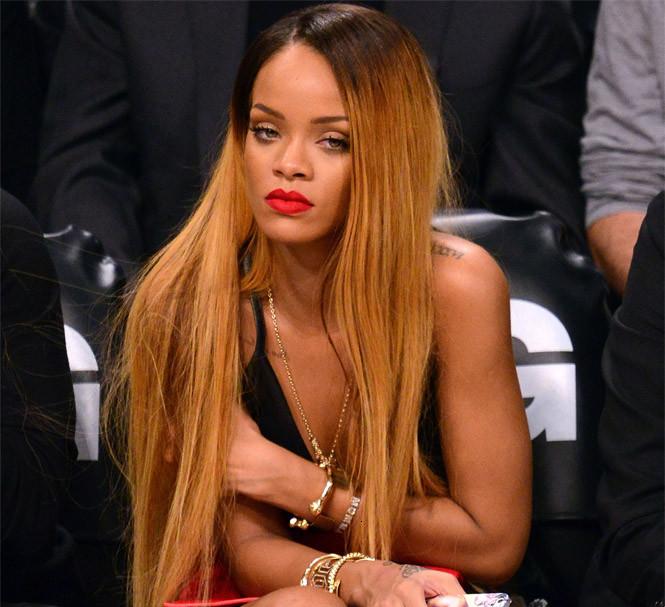 Rihanna (boy, that hair, er, weave, looks familiar)
Word is Drake finds the whole thing hilarious, as it made Chris so mad he publicly turned on her in interviews. In a sensational tweet, Chris took a subliminal shot at Rihanna yesterday, regarding her promiscuity in sleeping with so many famous men Jay-Z, Meek Mill, Drake, The Dream, Rocky ASAP, Kanye West and Matt Kemp (rumors also surfaced in Hollywood that she did favors for L.A. Reid).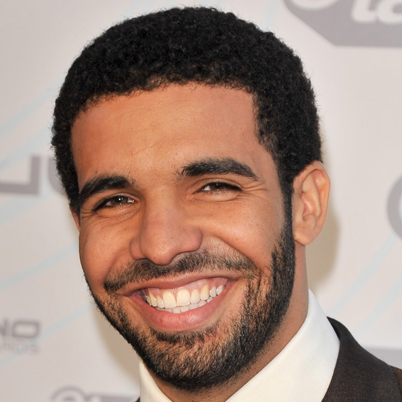 Drake
Rihanna complaining about Brown with the "ho*s" as she put it, when she is behaving like one, is hypocritical. To complain about Brown and loyalty, when you've had sex with half the industry, is delusional.
RELATED ARTICLE
Drake Disses Chris Brown And Rihanna Looking For A Fight
---
Rihanna Booed In Boston
May 11. 2013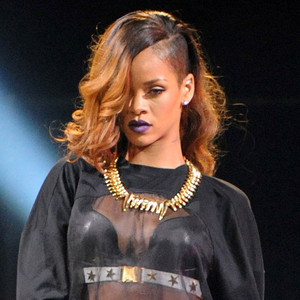 Rihanna
The city of Boston, Massachusetts has been through a lot over the past month, so pardon them if they weren't up for the tardy antics of the forehead, also known as Rihanna, who was hours late to her own concert. When her highness (literally as she's always on drugs) finally consented to grace the audience with her presence, they erupted into a chorus of boos. Needless to say, Rihanna was not happy with the reaction she received.
RELATED ARTICLE
Rihanna Cancels Boston Concert Due To Laryngitis But There's Just One Problem...
---
Have Fun This Mother's Day
May 11. 2013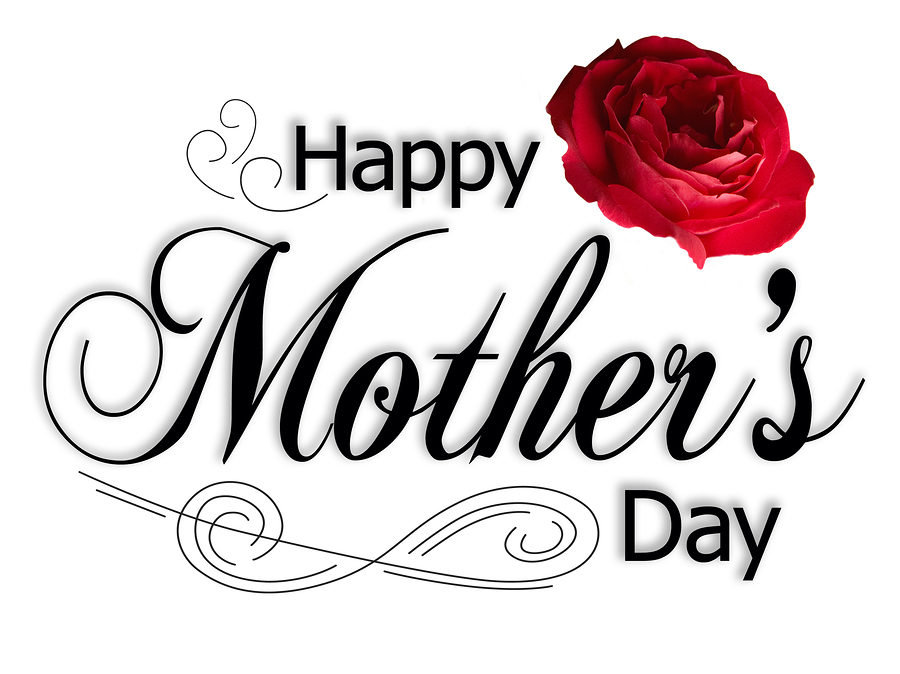 Happy mother's day (tomorrow in America) to all the moms reading the site. Parents are great. Mom's are something else, as they give birth to us. Me personally, my mom was in labor 36-hours and I was born a day late, with dark red hair.
I asked my mom what she wanted for mother's day and she was unsure. So I said I'll give you my debit card (bank card) and you buy what you want. She said okay, took the card and asked for the code, which I gave her. Then I jokingly told her, just call me when you get to the cash register and they ring up the stuff you picked…so I can call the police. I was just teasing, as I wouldn't do that to her. I love you mom. Happy Mother's Day.
Because I wormed out of cooking Christmas dinner months ago (hey, I made the salad, that counts doesn't it) and thought I had gotten away with it (turns out I didn't) my family's making me make the Mother's Day dinner. I jokingly told them they're gonna starve tomorrow. I can cook well, on a restaurant level, but on holidays I get tired because of the amount of stuff I do on weekdays.
RELATED ARTICLE
---
Congressional Senator Confirms The IRS Politically Targeted Conservatives Just As The Site Stated
May 10. 2013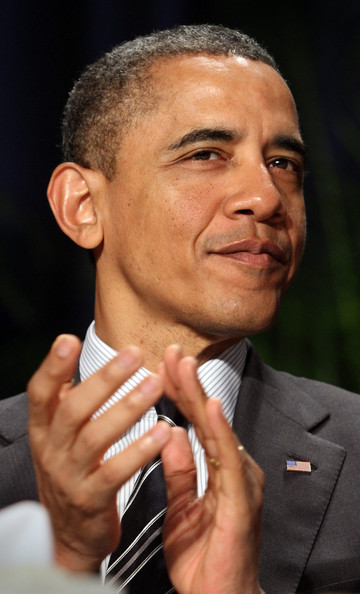 Barack Obama
This is a follow up to the Judiciary Report exclusive articles The FBI And Ethics, The IRS Is Woefully Late With Income Tax Returns Under The Obama Administration and The Obama Administration Is Getting The IRS Sued For Using The Agency To Target And Terrorize Political Opponents and More Information On The Obama Administration Using The IRS To Harass And Intimidate Politically Outspoken People. I was being targeted for being a politically outspoken conservative with a string of websites reaching millions.
As you my readers know, I've been very outspoken regarding Obama's FBI and their corrupt refusal to release the Freedom of Information files they are illegally withholding regarding me, the phone hacking case (Rupert Murdoch) and Madonna's criminal copyright infringement (Kabbalah/The illuminati). Just release the files. What are you hiding? I have nothing to hide…but clearly you do (and it's going in the movie).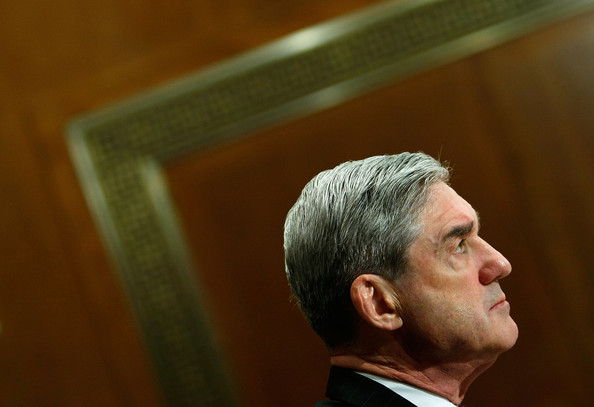 Robert S. Mueller
Using the IRS to target outspoken journalists or political rivals is actually a well-known old political trick that gained prominence during the time former President Richard Nixon, who was subsequently impeached, was in office. Nixon got the ball rolling targeting journalists and political rivals in this manner. The FBI is known for this as well, regarding the I.R.S., as court documents recently revealed.
Today, U.S. Senator Mitch McConnell confirmed the I.R.S. was heavily scrutinizing conservatives, especially those with online presence and non-profit status for political activist sites (I've never had non-profit status or applied for it).
Mitch McConnell
As stated in previous columns, the IRS owed my mom and I what ended up being $30,000 in tax refunds. The I.R.S. made certain claims in writing regarding us that were wholly inaccurate and requested a mountain of documents from us. I sent them every single paper they request on both my mom and I via fax and certified mail (cost me $100). I wasn't going to give up (I never do). Things got to the point that I had to state in writing that I will file a lawsuit to gain clarity and a resolution to the matter.
A few months ago, the I.R.S. went over the documents I sent, stated they've updated their files and sent a letter stating we are to inform our lawyer they are retracting their previous claims. A few months ago, the I.R.S. also began releasing the money and everything is now squared and up to date. The I.R.S. stated we should not have a problem in the future. I'm glad things were amicably resolved.
STORY SOURCE
IRS targeted conservative groups, official says
---
Rihanna Slams Chris Brown For Saying He Does Not Want To Marry Her And Going Back To Karrueche Tran
May 10. 2013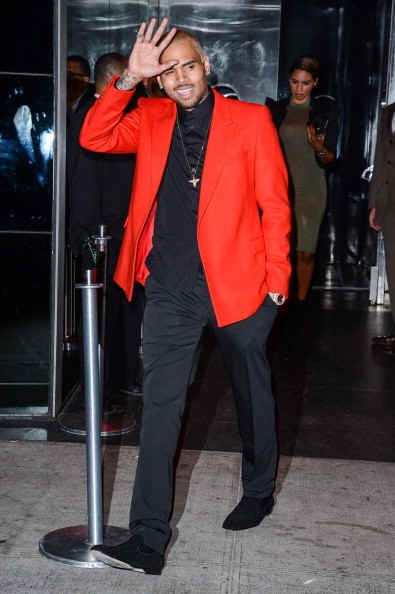 Chris Brown
Rihanna is angrily lashing out against ex-boyfriend Chris Brown, over statements he made in an interview last week that he does not want to marry her and he is too young to be thinking about that (no, you're not Chris – you're 24, not 14 – dude, you're legal).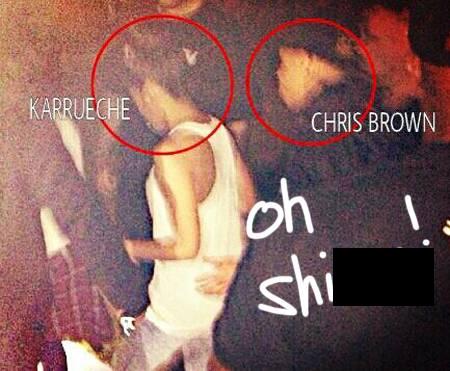 Chris Brown putting his hand on Karrueche Tran's back at Wild 94.9 FM's Wild Jam (Photo courtesy of...and I'm choking and gagging writing this...Perez Hilton)
As stated in the column previously, never be disloyal to the person you claim you love by cozying up to and trying to get with their arch enemy. That's foul. Clearly Brown thought so as not long after he has been hitting Rihanna where it hurts (pardon the pun) inviting her enemies to his birthday and doing incendiary interviews and tweets cutting her down to nothing. Brown was also spotted again with Karrueche at Wild 49.9's Wild Jam yesterday (uh oh…LOL). Brown then disses Rihanna today on Twitter by tweeting, "She's not mine if she's everybody else's." Ouch! Shots fired!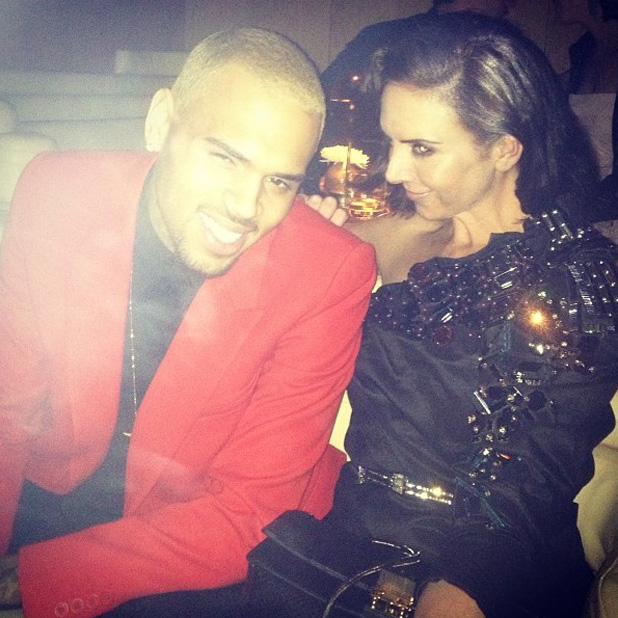 Chris Brown and Jill Demling (As they say in hip hop, she hit it!)
It has messed up Rihanna's head even more to the point the Chicago Sun Times states Rihanna called Brown and cursed at him something awful. I warned in the column a week ago that she should not challenge Brown, because he would escalate it and break her heart for her traitorous behavior.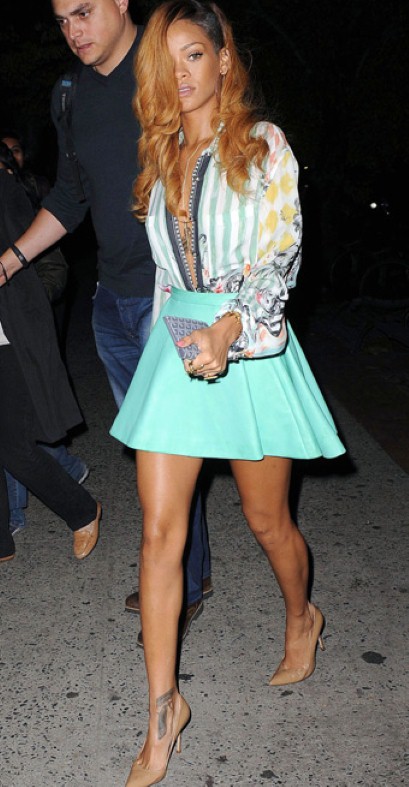 Rihanna
If it were me under those circumstances I'd just quietly go about my business and not said anything to Brown. She keeps saying it's over again, so leave the man alone and let him live his life. But Rihanna loves attention and playing out her love life on the internet for everyone to read about and that's just not smart. Now she's being criticized and slammed all over the internet for being a media whore. Don't get me wrong, people shouldn't lie about being single if they are not and vice versa, but every single detail doesn't need to be online for public consumption.
STORY SOURCE
Chris Brown's comments prompt an angry call from Rihanna
Updated: May 10, 2013 2:33AM - While Rihanna and Chris Brown have made their latest breakup very public with dueling tweets, I've also learned that RiRi used a more old-fashioned approach to express her outrage at Brown: She picked up the phone and called him.
A source close to Rihanna told this column Thursday, "She really blasted him, using language that made it sound like she never will get back with him again — no matter what people think."
The singer was especially infuriated by Brown's comment in an interview that he wasn't ready to be "wife-ing" someone as young as Rihanna.
"She really thought that was a sexist, degrading thing for him to say," added the source, "Especially after all Rihanna endured after he beat her and all that."
Though the ex-couple were both in New York the past few days, they never connected in person. As for Twitter, here's Rihanna's key one: "Settling is not an option! Nothing less than 100% loyalty, honesty, and respect!! Love ain't for kidz."
---
Kanye West Painfully Walks Into A Street Sign While With Kim Kardashian Then Throws A Tantrum (Video)
Kanye Can Sing "I Hit It First" To The Street Sign
May 10. 2013
Rapper Kanye West, 35, exploded in rage on a Los Angeles street, after walking into a street sign, while accompanied by his pregnant jump-off Kim Kardashian. West was angrily walking with his head down and crashed right into the sign. Shortly after he took out his anger on the paparazzi, like it was their fault he can't walk and chew gum at the same time. West and Kardashian have been experiencing problems in their made for reality TV relationship and it has been a struggle for her to get him to spend any time with her during this pregnancy.
RELATED ARTICLE
Kim Kardashian Says She Wants To Marry Again But Does Kanye West Know...
---
Abducted Cleveland Trio Suffered Repeated Rapes And Miscarriages From Severe Beatings (Video)
May 9. 2013
Three Cleveland, Ohio girls, Amanda Berry, Georgina "Gina" DeJesus, and Michelle Knight, who were missing for almost a decade, were finally found after one was able to signal for help. The abductions occurred when they were between the ages of 14 and 21.
The trio was abducted by Ariel Castro, who kept them in a basement, bound by rope. They were subsequently raped and repeatedly impregnated. Due to severe beatings, many miscarriages occurred (Knight was beaten so badly she suffered hearing loss). Only one pregnancy was brought to full term, with Berry having given birth to a daughter, who is now six-years of age.
The trio was freed after a neighbor, Charles Ramsey and Angel Cordero, heard Berry's cries for help. They kicked a hole in the bottom of the door and rescued Berry. Police were called and they searched the house and freed the other two abducted women, DeJesus and Knight.
Castro was arrested on May 6, 2013 and charged with kidnapping and rape, among other serious charges. His rap sheet has a number of violations from domestic violence to traffic infractions.
My heart goes out to them. Their ordeal was horrific. I hope in time they will be able to heal and find peace and happiness in life.
---
Chris Brown Seen Seductively Dancing To Rihanna Song With Pretty Mystery Woman
May 9. 2013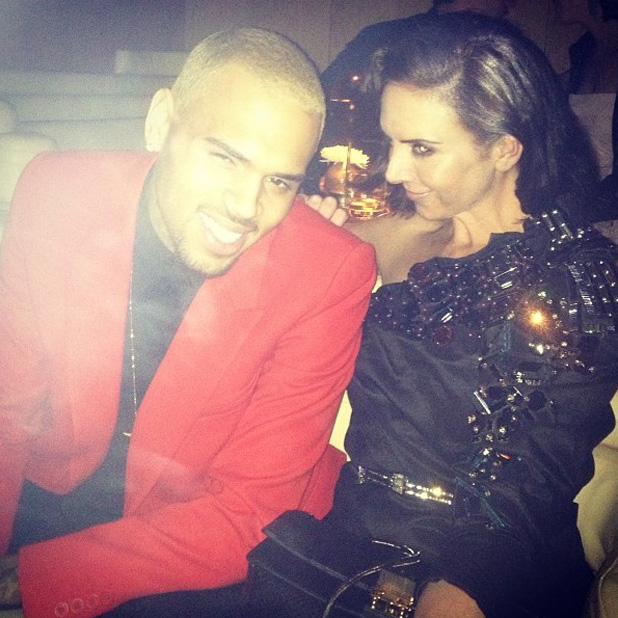 Chris Brown and Jill Demling (Oh she is looking like she was about to devour him on Monday)
Chris Brown was spotted intimately dancing with a pretty mystery woman at an after party for the Met Ball, which took place this week. To add insult to injury, the two seductively danced to a song by his ex-girlfriend, Rihanna. The song in question you ask? It's titled "The Only Girl In The World" (LOL). How ironic. Clearly, judging by his behavior, Chris doesn't think Rihanna is the only girl in the world. She is not gonna like that at all.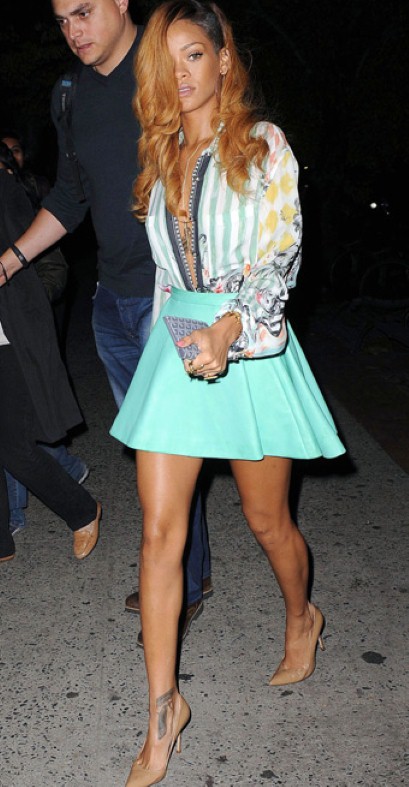 Rihanna
According to reports, Brown didn't look like he was missing Rihanna at all, showing no signs of being heartbroken or upset at their most recent break-up. Since the report, Rihanna's been spotted out looking sad. She fought to get him back from his on and off again girlfriend, Karrueche Tran, then when she finally got him, they started fighting again and now they've broken up...again.
STORY SOURCE

Chris Brown 'Dances With Mystery Hottie To Rihanna Track At The Met Ball After Party'
May 9, 2013 - The singer was in high-spirits as he hit the dance floor for some 'body-rolling.' Chris Brown showed no signs of a post-breakup hangover earlier this week when he was reportedly spotted dancing with a mystery hottie to one of his favourite jams – by ex-girlfriend Rihanna.
Indeed, the dust had barely settled on controversial Chris' recent split with the touring Diamonds singer when he rocked up at New York's Standard Hotel – venue of the yearly Met Gala's after party – with a group of pals on Wednesday (May 8).
Never one to let the grass grow under his feet, Chris is understood to have hit the dance-floor with a female companion as soon as he heard thy opening strains of RiRi hit The Only Girl in the World – but not before he 'danced and screamed' to Gotye's 2012 track Somebody That I Used to Know.
"He was putting on a big show, dancing and screaming to 'Somebody That I Used to Know' with lots of enthusiasm," an eyewitness told HollywoodLife. "It seemed he was really into the message of the song." And with verses like this – You didn't have to cut me off/Make it like it never happened and that we were nothing/I don't even need your love/But you treat me like a stranger and that feels so rough – it's not hard to see why.
According to the eyewitness, single Chris started body-rolling with his dance partner at 2am: "He was dancing casually, not aggressively, body rolling in her direction," he added. The previous night, Rihanna took an unexpected opportunity to reference her recent split with Chris while she was up on stage in New York...
http://www.entertainmentwise.com
---
Jodi Arias Found Guilty In Grisly Murder Of Boyfriend Travis Alexander (Video)
May 8. 2013
Today, 35-year-old Jodi Arias was found guilty of first-degree murder in the brutal killing of ex-boyfriend, Travis Alexander, 32. He was found dead on June 4, 2008 with vicious injuries that consisted of a bullet wound to the head, deeply slit throat and multiple stab wounds to the back. Arias literally and figuratively stabbed this man in the back.
The crime scene photos are horrible and the Judiciary Report does not recommend readers look at them. Alexander's body was in such bad shape when authorities found it, due to the severity of his injuries, the way he was left for dead, naked in a bathtub and the fact he'd begun to decompose. He was someone's child and to see anyone in that state is heartbreaking. Arias deserves life in prison.
Alexander died a horrible death that no one deserves, especially at the hands of someone who had claimed she cared for him. Arias' defense was mainly self-defense, but his injuries tell another story. Stabbing someone in the back is a tough sell as self-defense. Furthermore, the bullet to the head, slit throat and existence of far too many stab wounds and defense wounds on his hands, do not constitute self-defense, firmly drifting into the territory of cold-blooded murder.
Arias stated Alexander was a pedophile, but her defense team has been unable to prove this claim over the past 5-years, with many stating it was put forth for sympathy. Alexander is also being denied dignity in death as fully nude crime scene photos are on the internet, as well as graphic photos of his wounds. It's just not right. No one deserves that.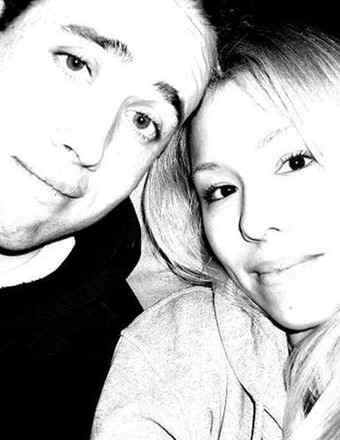 Travis Alexander and Jodi Arias
It was discovered Arias had become obsessed with Alexander, who had dumped her. Arias began stalking him, slashing his tires, hacking into his Facebook account and accessing his voice messages. It is a well-established psychiatric rule that stalkers are capable of murder. This was a regrettable progression for Arias. During the trial, psychologists declared her mentally ill.
At the heart of the story is the claim Alexander was a Mormon, who wanted to abstain from sex, in adherence with his religion. He began dating promiscuous Arias who wanted full on sex before marriage, something he was not comfortable with. Instead they resorted to an alternative – anal sex.
Now, what people do in their bedrooms is their own business, so no one take the following the wrong way. For argument's sake, if one is having anal sex, does that not also constitute the Bible definition of being "one flesh" with someone. Just because someone has not penetrated one in the traditional manner (vaginally) doesn't meant using a backdoor entry is somehow not sex.
On the day he died, it is believed he and Arias engaged in some form of sexual activity, as a camera revealed nude photos of Alexander, taken by Arias. As the pictures progressed, photos began to appear of Alexander "profusely bleeding." The photos had been deleted by Arias, but authorities were able to retrieve the images. Maybe he had dumped her again after they had anal sex, which sent her into a rage.
---
Britney Spears' Choreographer Wade Robson Says Michael Jackson Is A Monster Who Molested Him
May 8. 2013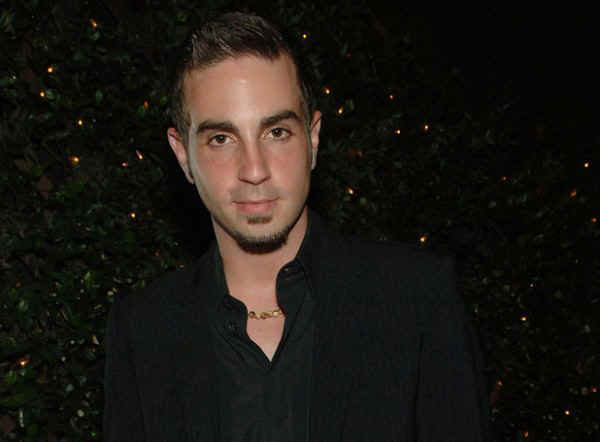 Wade Robson
Former child star turned choreographer, Wade Robson, a former member of the rap duo Quo, has sued Michael Jackson's estate, stating the late pop star was a "monster" who sexually molested him as a child, during trips to his home Neverland. Jackson's estate has denied the claims, labeling them "pathetic."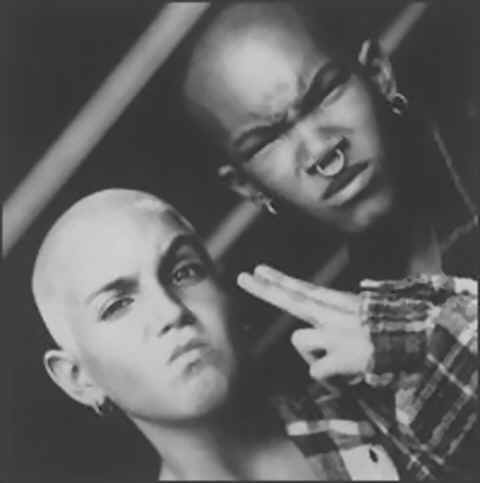 Wade Robson in the group Quo
The in-demand choreographer's lawsuit states, ""Michael Jackson was a monster and in their hearts every normal person knows it. Wade Robson, in addition to being one of the most talented people on the planet, is one of the kindest, most gentle, decent and introspective human beings one will ever meet. He is the loving father of a young son and happily married. Last year, on a career trajectory that was off the charts, he collapsed under the stress and sexual trauma of what had happened to him for seven years as a child.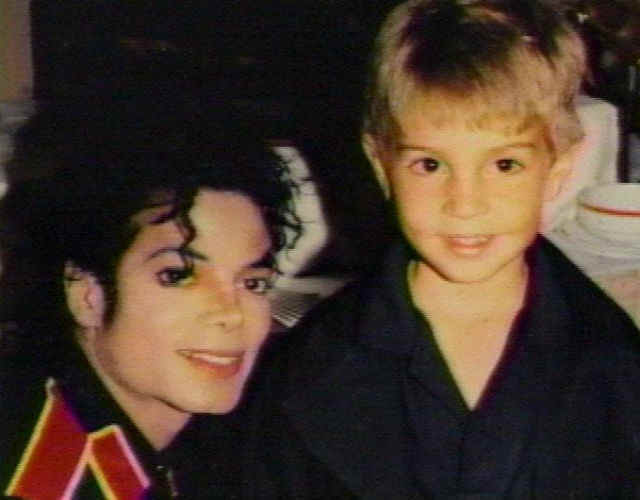 Michael Jackson and Wade Robson
He lived with the brain washing by a sexual predator until the burden of it all crushed him. 'If anyone ever finds out about what we did we will go to jail for the rest of our lives' and 'our lives will be ruined forever,' Michael would say to him. This kind of intimidation of a child by a sexual predator is tragically characteristic and effective, keeping them quiet about the abuse - often for a lifetime. The irony here is that we were the ones who filed under seal and still tried to keep it secret.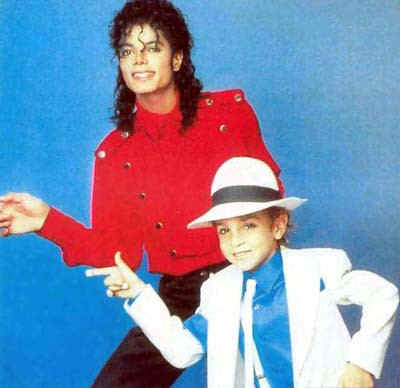 Michael Jackson and Wade Robson
Amidst all the accusations of a financial motive, no amount of damages is even listed in our papers. There are significant legal issues involved in this case that have the potential to impact lives beyond just our client. But the Jackson money machine, in which everyone is indeed financially motivated, is at it once again to keep the truth from coming out. This time it won't work."
STORY SOURCE
Alleged Child-Abuse Victim Wade Robson: "Michael Jackson Was a Monster"
---
Disturbing Video Released Showing The Boston Marathon Bombing From A New Angle (Video)
May 8. 2013
A very disturbing video has been released about the Boston Marathon bombing, putting forward the theory the FBI is not telling the public the truth about what really transpired that day, leaving 3 people dead and 260 other injured. Watch the video and form your own opinions on the matter.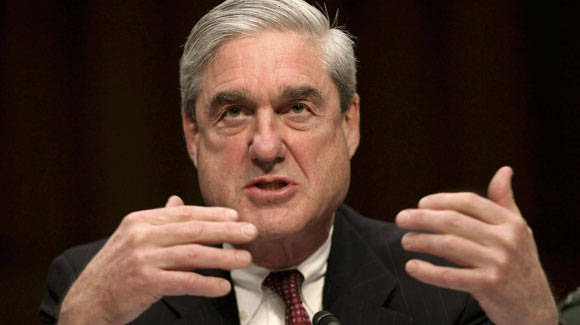 FBI Director Robert S. Mueller
The eye opening clip by Storm Clouds Gathering is summarized as, "In this video we are going to demonstrate that at the very minimum the authorities had prior knowledge of the attack and allowed it to happen, and this is only the tip of the iceberg."
RELATED ARTICLES
Senators Demand Answers From The FBI About Why They Let Boston Marathon Bomber Go 2-Years Ago (Video)
Failed FBI Director Robert S. Mueller Slammed By Congress And Reuters Exiting His Job In Disgrace
The FBI Under Scrutiny For Failing To Act On Tip Two Years Ago About Boston Marathon Bomber
8-Year-Old Dies In Boston Marathon Bombing And His Little Sister Loses Her Leg (Video)
Brothers Each Lose A Leg In Boston Marathon Bombing
Photos From The Boston Marathon Bombing (Warning Graphic Images)
Terrorist Attack At Boston Marathon Leaves 3 Dead, 10 With Loss Of Limbs And 17 In Critical Condition
---
FBI Busted Ignoring Another Tip On Boston Marathon Bombers
May 7. 2013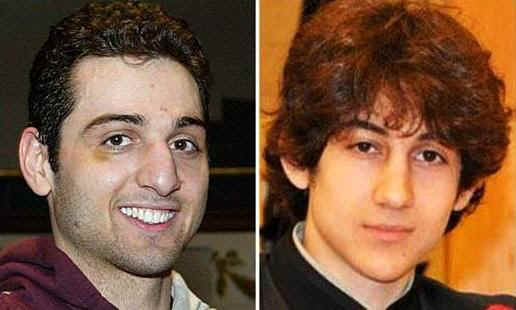 Boston Marathon bombers Tamerlan Tsarnaev and Dzhokhar Tsarnaev
In an article on the American Blog website, a man has come forward named John Aravosis stating the FBI ignored his tips regarding the friends of Boston Marathon bombers, Tamerlan Tsarnaev and Dzhokhar Tsarnaev. Aravosis states he contacted the FBI the morning they released a photo and information on Tamerlan Tsarnaev and they kept bouncing the call around playing phone tag.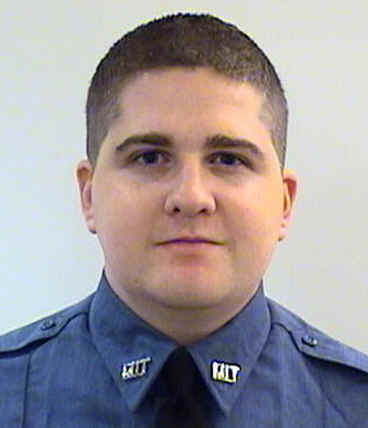 Sean Collier
Had the agency listened, police officer Sean Collier, who was killed on the MIT campus, after the bombing, would still be alive today, as Tsarnaev's friends knew what the bomber and his brother had done (his friends later confessed to authorities when questioned).
STORY SOURCE
I alerted FBI about Tsarnaev-friend Kadyrbayev 3 weeks ago, got a ho-hum response
5/1/2013 4:02pm by John Aravosis - Imagine my surprise hearing CNN talk today about how one of the three friends of Boston Marathon bombing suspect Dzhokhar Tsarnaev, arrested today by the FBI, was Dias Kadyrbayev.
I had called the FBI, early in the morning on Friday, April 19, about Kadyrbayev. It was the morning they had released Tsarnaev's name to the public, nearly two weeks ago. I was passed to the FBI task force in Boston, and after I'd explained what I'd found to an agent, I was told that the information wasn't as important as they thought, and they were triaging all info.
He urged me to call back to the main FBI hotline, that I had already spent ten minutes explaining the story to, and I just let it go. I wasn't going to explain the details of what I'd uncovered to a third FBI agent, when none of them seemed to entirely understand what I'd found, or how the Internet worked.
According to HuffPo, Kadyrbayev was detained April 20th, after being questioned by the authorities. What I'd found that morning were two things. First, a Russian Facebook-style profile for Dzhokhar Tsarnaev, Suspect #2, which seemed to confirm his ties to Chechnya and interest in Islam. But I also found the page of one of his friends, Dias Kadyrbayev. And I found some things on the page that struck me as odd.
Below are Tsarnaev's and Kadyrbayev's pages, that I just copied again (I have the originals on my home computer in DC)…
Kadyrbayev's page had a lot of photos of him with Dzhokhar and other friends. But the most suspicious thing I found was that according to the time stamp on Dzhokhar's page – the service lets you see when the person last checked in – Dzhokhar had checked in at 9:04pm the night before, two days after the bombing and only hours before the night of carnage that began at MIT. Oddly, Kadyrbayev had checked in at Kadyrbayev's own profile only a few minutes later. It made me wonder if they'd be in touch, and while I was going to suggest so publicly, I was most certainly going to pass the tip along to the FBI.
Shortly thereafter, Kadyrbayev removed Dzhokhar's name from the photos he had on his own page. This is the photo he removed the name from: Dias-Kadyrbayev-and-Dzhokhar-Tsarnaev.
I'm glad that the FBI interviewed Kadyrbayev, but I'm still a bit annoyed that when I passed to the agent in Boston, and told my story for a second time, that he not only triaged the information, but then told me to call the FBI again to re-explain what I hade already explained to two different people – suggesting that he was not going to be passing his notes along, which should have been suspicious.
Anyway, I just heard the news that Kadyrbayev was one of the friends arrested today for lying to the FBI, and I just had to weigh in…
RELATED ARTICLES
Senators Demand Answers From The FBI About Why They Let Boston Marathon Bomber Go 2-Years Ago (Video)
Failed FBI Director Robert S. Mueller Slammed By Congress And Reuters Exiting His Job In Disgrace
The FBI Under Scrutiny For Failing To Act On Tip Two Years Ago About Boston Marathon Bomber
8-Year-Old Dies In Boston Marathon Bombing And His Little Sister Loses Her Leg (Video)
Brothers Each Lose A Leg In Boston Marathon Bombing
Photos From The Boston Marathon Bombing (Warning Graphic Images)
Terrorist Attack At Boston Marathon Leaves 3 Dead, 10 With Loss Of Limbs And 17 In Critical Condition
---
Chris Brown Nearly Died Yesterday In A Private Jet Mishap
May 7. 2013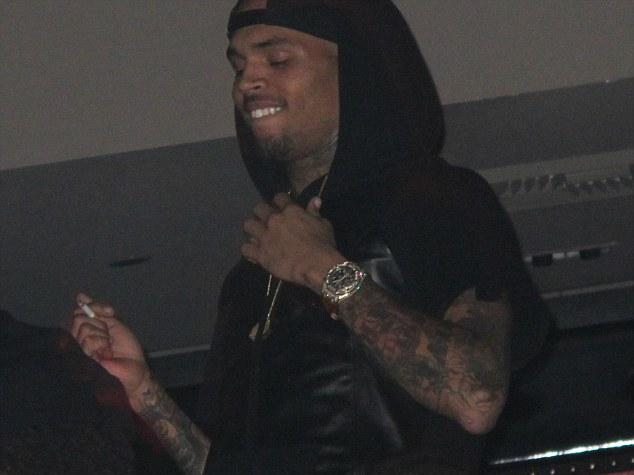 Chris Brown high as a kite at his birthday party (Photo Credit: EBLV/Splash). The plane's cockpit was smoking more than Brown.
After celebrating his birthday three days in a row, beginning on May 3, 2013, Chris Brown boarded a private jet from Los Angeles to New York, with the intent of attending the Met Gala in Manhattan. However, minutes after takeoff from Burbank, the cockpit of the private jet began to fill with smoke.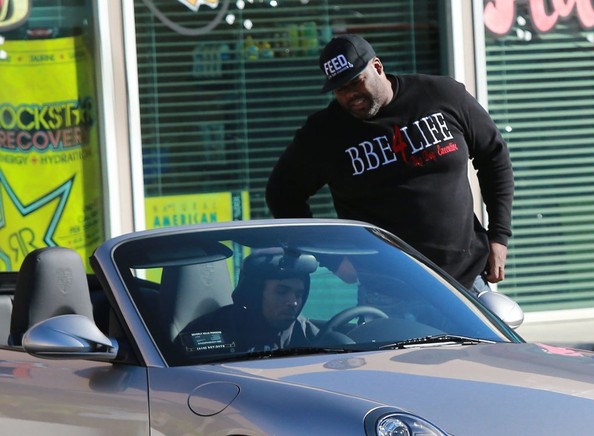 Chris Brown and bodyguard Big Pat
Passengers aboard the plane, including Brown, saw the smoke and became nervous. The pilot turned the plane right back around and landed safely in Los Angeles. Brown boarded another plane an hour later, but missed the Met Gala. Brown and private jets haven't been agreeing of late. Several weeks ago, Brown's bodyguard Big Pat complained to airport staff in Bermuda that he got into a physical altercation with Brown who threw him off a leased private jet.
RELATED ARTICLE
Chris Brown And His Bodyguard Have Massive Fight On His Way To $1,000,000 Show