TMZ Accuses Chris Brown Of Assaulting Woman
September 29. 2014
The website TMZ has accused singer Chris Brown of assaulting a woman in Los Angeles. Brown was at a club with girlfriend Karrueche Tran and a woman appeared out of nowhere, grabbed his face and tried to French kiss him. Brown swatted her off him, shooing her with his arm.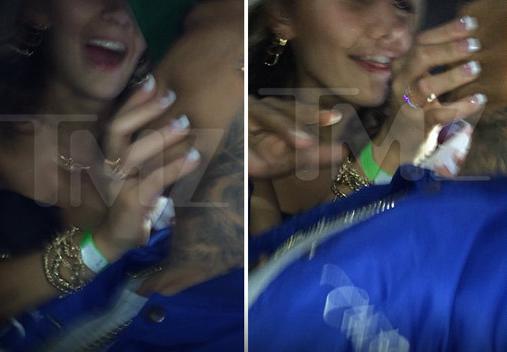 Woman trying to French kiss Chris Brown without permission
TMZ labeled the incident assault, stating Brown shoved the woman and should have left it to his security to handle her. However, there was not enough time for security to stop her. The unnamed woman tried to sexually assault Brown and in the presence of his girlfriend, which was completely disrespectful. What if she had a contagious disease? People are entitled to their personal space and the right not to be sexually assaulted.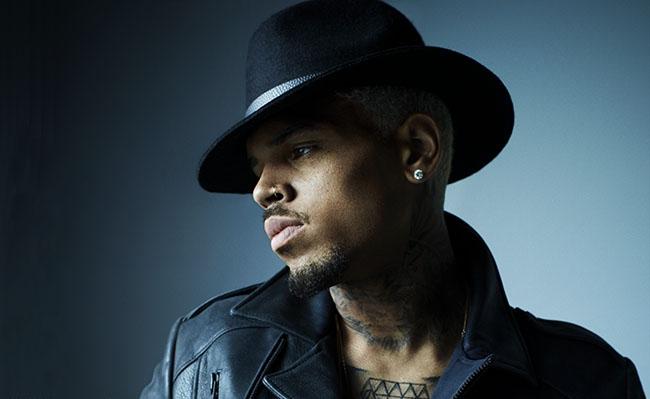 Chris Brown
How many people would be okay with a stranger they do not know, popping up out of nowhere, grabbing your face, trying to French kiss you in public without permission and in front of your significant other. That's just wrong and people should not put others in those situations. The unnamed woman was trying to start trouble and if it wasn't caught on camera, who knows what would be said now. If she wanted a autograph, photo or hug, she should have asked.
RELATED ARTICLE
Chris Brown SHOVES Woman Blocks Her Attempted Kiss
Chris Brown got physical with a woman who jumped in front of him during a nightclub appearance in Houston -- and even though she initiated the contact ... it was a questionable reaction from Chris. Chris performed at Limelight Houston over the weekend, and while he and Karreuche Tran were walking through the crowd ... a woman stepped in front of him and reached out ... apparently trying to kiss him. CB gave her a pretty hard shove with his right forearm to move her out of the way.

It doesn't look like the fan was hurt. Obviously, not a smart move for someone with Chris' track record to mix it up with fans -- especially women -- even when they start it. Suggestion, Chris: let security handle it.
---
Walmart's Lawyers Run Afoul Of The Public Blaming Tracy Morgan For Injuries In Deadly Bus Crash
September 29. 2014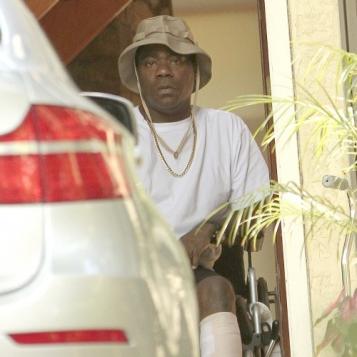 Tracy Morgan
Lawyers are sometimes oblivious to public opinion regarding cases, single-mindedly focused on winning at all cost. However, in doing so, lawyers sometimes end up doing more harm than good to their clients' interests. Case in point, lawyers for Walmart are blaming comedian/actor, Tracy Morgan, for serious injuries he sustained in a fatal accident.
Walmart's attorney, Jeffrey O'Hara of LeClairRyan, wrote in court pleadings that Morgan's injuries, "Were caused, in whole or in part, by plaintiffs' failure to properly wear an appropriate available seatbelt restraint device." In short, Walmart's lawyers are blaming Morgan for his injuries in the crumpled van.
As a result, the public is ripping Walmart in feedback sections of many websites over their lawyers' insensitive, callous claims. It is damaging Walmart's name with the public in acts that are "pennywise but pound foolish." The bad publicity it is creating is not worth it to the company.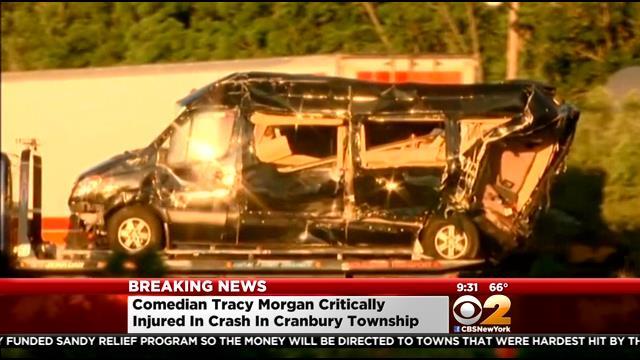 A Walmart driver, who had been on the road for too many hours in a row, driving 770 miles, slammed a massive 18-wheeler truck into Morgan's Mercedes limo van carrying several people, including a friend and fellow comedian, who died in the horrible wreck.
At the end of the day, Walmart's overworked driver, who was on the road 24 hours straight, carelessly and negligently slammed into Morgan's limo bus, a vehicle a mere fraction of the size of the 18-wheeler truck. The absence of a seatbelt is not to blame.
STORY SOURCE
Walmart Faults Tracy Morgan for Not Wearing Seatbelt During Car Accident (Exclusive)
On Monday, Walmart delivered its answer in a New Jersey federal court to 30 Rock actor Tracy Morgan's lawsuit arising from a six-car accident on the New Jersey Turnpike. Among nine affirmative defenses, Walmart says that injuries "were caused, in whole or in part, by plaintiffs' failure to properly wear an appropriate available seatbelt restraint device."
Morgan was among several people injured who are now suing Walmart for negligence. In particular, their lawsuit filed in July questions whether Walmart driver Kevin Roper was fatigued at the time of the crash. According to the suit, Roper had commuted 700 miles from his home in Jonesboro, Ga., to a Walmart facility in Smyrna, Del., before beginning his shift.
Read more Tracy Morgan 'Still Struggling' After Accident, Attorney Says "Walmart knew or should have known" that Roper had been "awake for more than 24 consecutive hours" ahead of the crash...
---
Beyonce And Jay Z's HBO Concert Special 'On The Run' Bombs As One Of The Lowest Rated Specials In The Network's History
Beyonce And Jay Z's 'On The Run' One Of The Lowest Rated Programs In HBO's History
September 26. 2014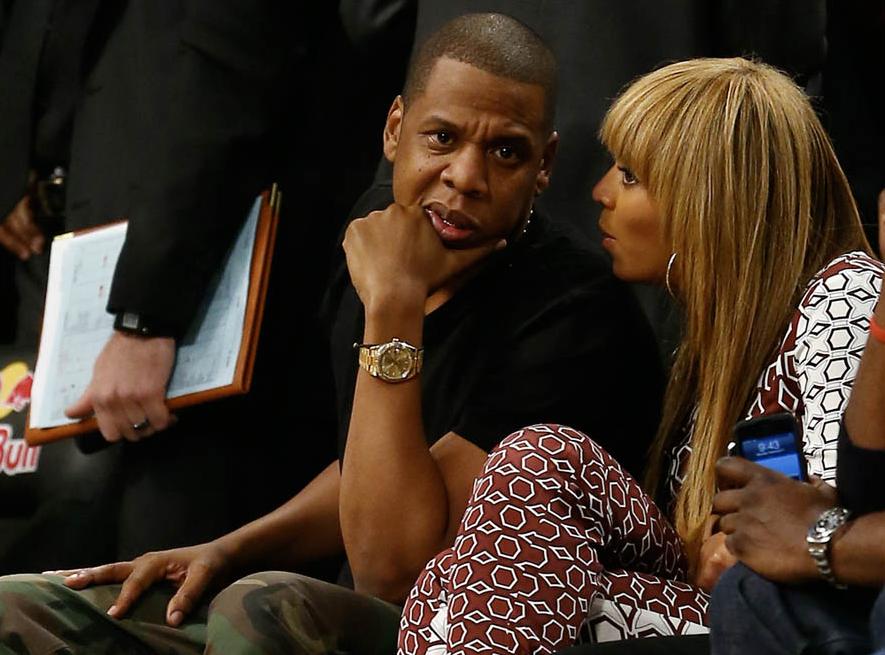 Jay Z to Beyonce: man, nobody watched it!
The fall out from the Jay Z and Solange elevator fight continues. Rapper Jay Z and his wife Beyonce embarked on a tour titled "On The Run." Many of the tour stops suffered from poor ticket sales, which led to higher ticket prices in VIP and special seating to compensate for the losses.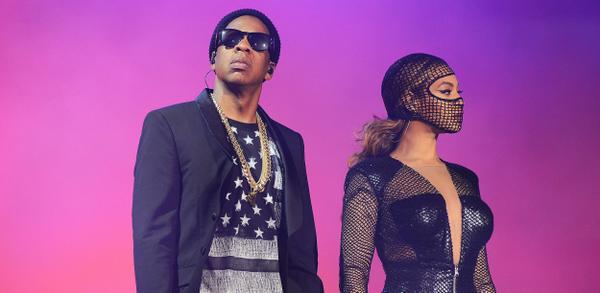 The couple turned their "On The Run" tour into a special for HBO and in bombed in the ratings department. It turns out the public is "On The Run" from Jay Z and Beyonce, as only 800,000 people viewed the special on HBO, indicating the couple's popularity is seriously declining. Despite this fact, Beyonce and Jay Z announced plans for a joint album, to be released to a public that is suffering from fatigue where this overexposed couple is concerned.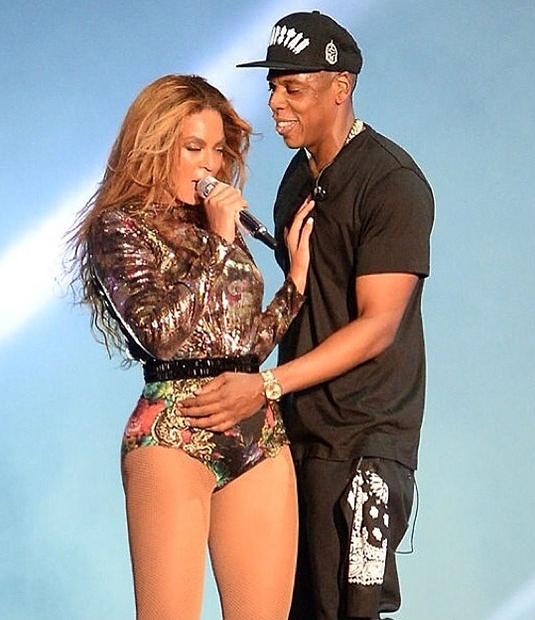 Beyonce and Jay Z are constantly in court facing a number of trademark and copyright theft lawsuits, as well as cases for financial fraud. People should endeavor to do business in a lawful, honest and ethical manner. It may seem like one is getting ahead at first via dishonest financial transactions and theft, but history has a way of correcting itself at a moment's notice. Just ask Bernard Madoff, who lost it all overnight.
RELATED ARTICLES
BET Apologizes To Karrueche Tran Over Teleprompter Joke About Beyonce And Jay Z's Daughter Blue Ivy's Hair That Led To Crazy Death Threats
Beyonce And Jay Z Sticking Together Hoping To Be Worth $1 Billion But The Numbers Say Different
Love And Hip Hop Atlanta's Joseline Hernandez Is Jealous Like Jay Z
---
Was Amber Rose Naive To Expect A Rapper Like Wiz Khalifa To Be Faithful
September 26. 2014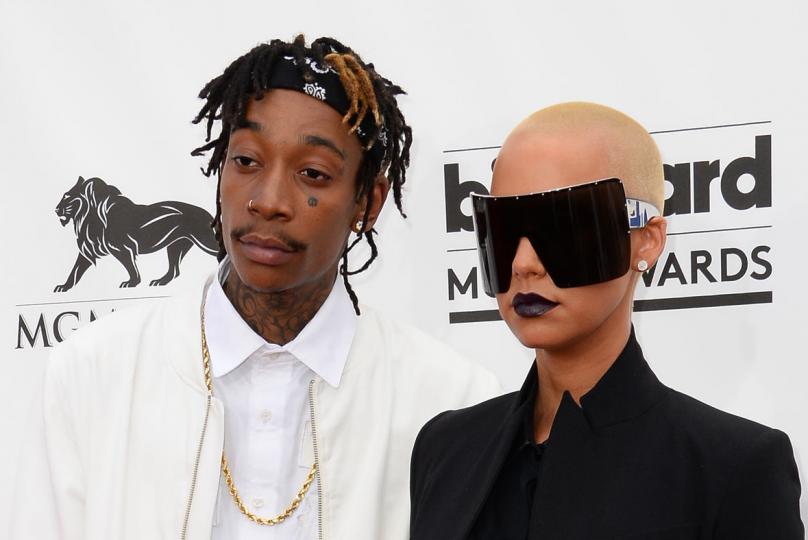 Wiz Khalifa and Amber Rose
Yesterday, video model Amber Rose announced her divorce from rapper, Wiz Khalifa, after one year of marriage. The two have a 1-year-old son named Sebastian. Rose, a former stripper, has correctly accused her husband of infidelity. Was Rose naive to expect fidelity from a rapper. Rose once dated rapper Kanye West, who is also known for being wild. Most rappers are promiscuous and to their own detriment and that of their families.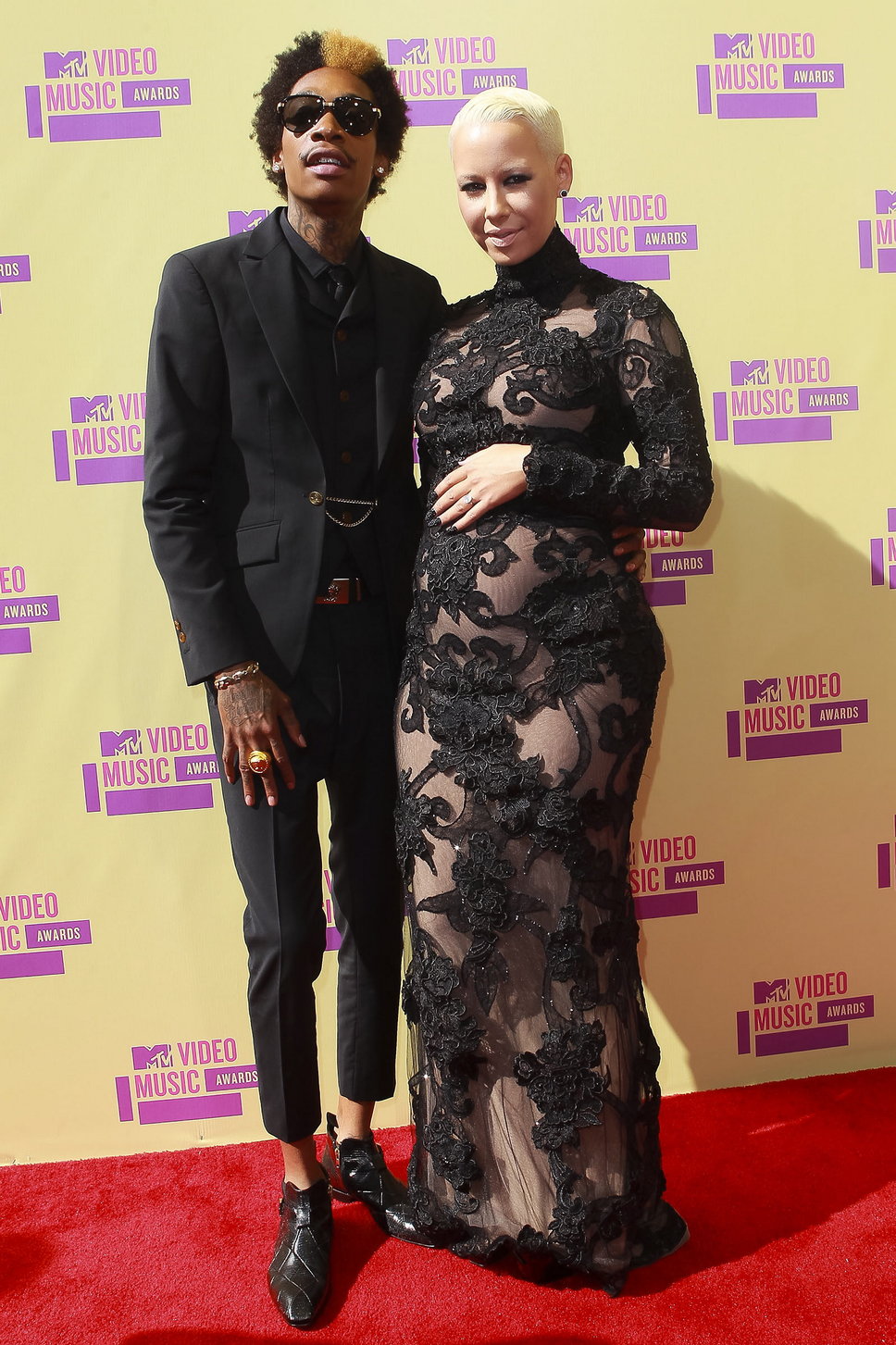 Rose loves money and fame and sacrificed having a faithful husband for these things. She knew the risks to her marriage and health, especially dating a rapper who also has a serious drug problem and makes serious, life changing decisions when his sobriety and judgment are impaired.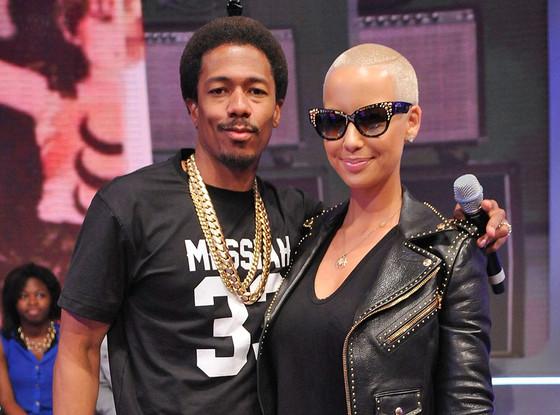 Amber Rose is said to be dating Nick Cannon, though they deny it.
Wiz Khalifa not wanting Rose on his latest tour, which is where male entertainers often cheat and engage in risky sex with groupies, some of whom are infected with STDs, was a breaking point. Wiz Khalifa has not responded to Rose's claims of cheating, but she is not lying about him in this regard. He should love his wife and child enough to give up the groupies, cocaine and weed, not bringing drugs into their presence. That's not a safe environment for a child to be in.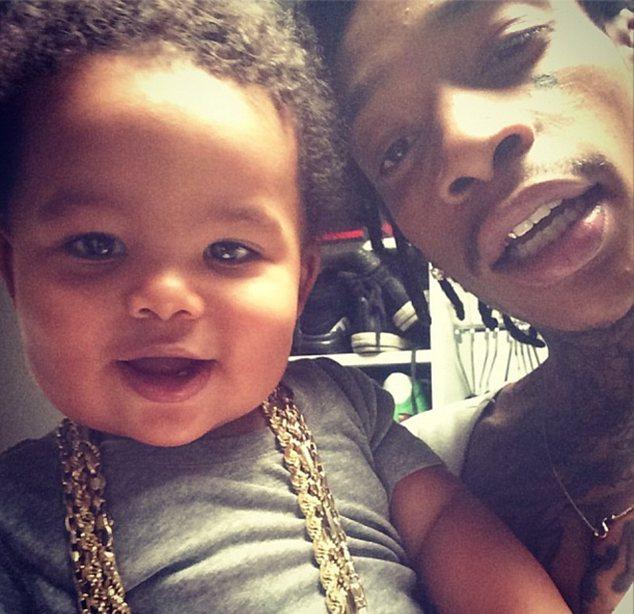 Wiz Khalifa and son Sebastian
I've seen this happen many times. It's nothing new in the industry. Wiz Khalifa will regret the choices he has been making, as it is costing him his wife and child, over drugs and promiscuous sex with groupies, who will forget him the minute he doesn't have a hit song on the radio...and that day is approaching fast.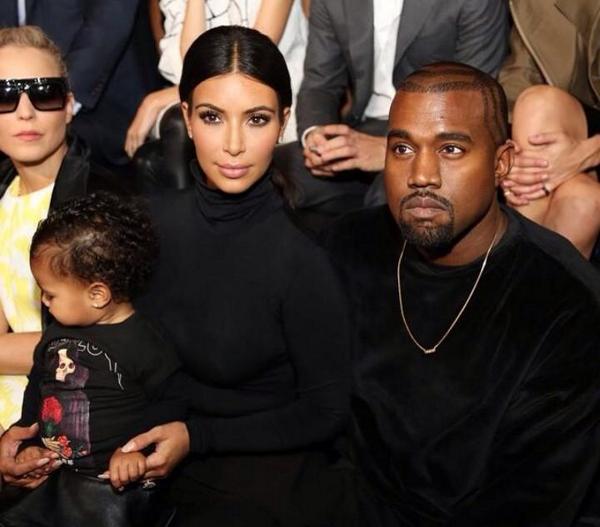 Kanye West, Kim Kardashian and their daughter North
It still amazes me how some, not all celebrities, believe sycophantic, butt kissing groupies who are completely fake, self-centered and disloyal. The day your fame and popularity disappears, so will they, going after the next star. You need to learn what is important in life.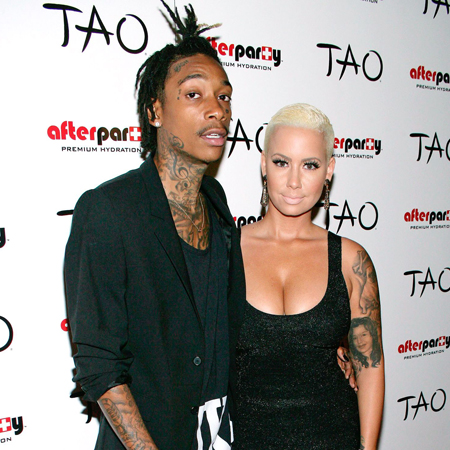 Wiz Khalifa married Rose for the wrong reasons. He married her as a trophy. Rose married Khalifa for the wrong reasons. Rose saw Wiz Khalifa as a substitute for Kanye West and the high life she experienced with him. However, Wiz Khalifa does not have Kanye West's fame or money.
RELATED ARTICLE
Amber Rose And Nick Cannon's Divorces From Wiz Khalifa And Mariah Carey Being Scrutinized As Accusations Of Cheating Surface
---
Amber Rose And Nick Cannon's Divorces From Wiz Khalifa And Mariah Carey Being Scrutinized As Accusations Of Cheating Surface
Amber Rose Seen Getting Friendly With Her New Manager Nick Cannon
September 25. 2014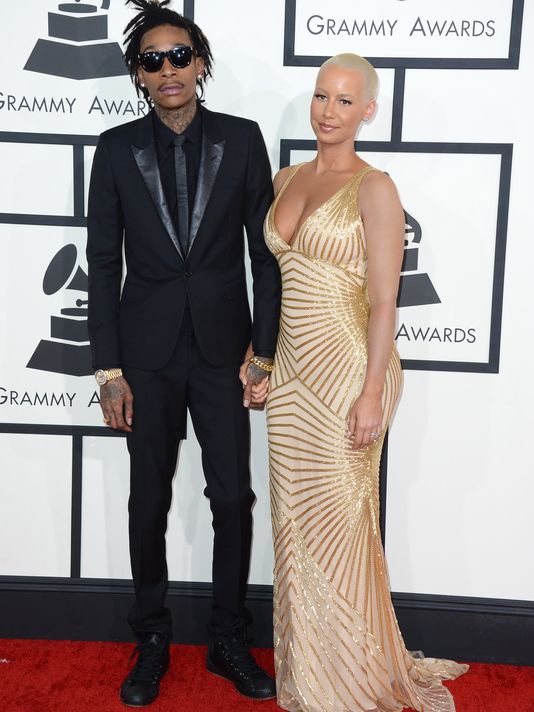 Wiz Khalifa and Amber Rose
Rapper, Wiz Khalifa and music video model, Amber Rose, wed a year ago. This week she has filed for divorce and custody of their 20-month-old son and is requesting spousal support from the rapper, whose funds are running down. In short, Wiz Khalifa's career was hot a year ago and now it's colder than the Arctic in winter.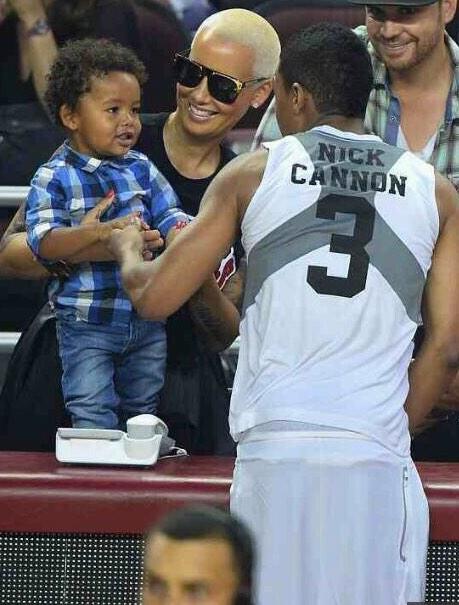 Nick Cannon to Wiz Khalifa: "I've got your kid!"
Comedian, Nick Cannon, recently filed for divorce from his wife, mentally ill singer, Mariah Carey. The split turned ugly, as Carey accused Cannon of cheating (and he did). Carey is demanding custody of their 4-year-old twins, while Cannon states she is mentally unstable and the kids are not in a safe environment.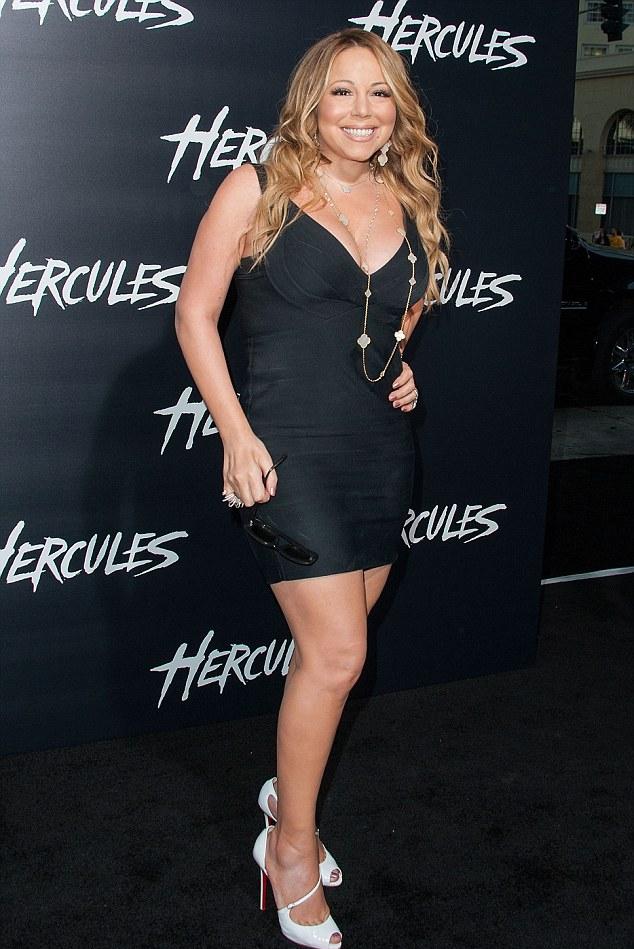 Mariah Carey is gonna escalate the crazy and snatch out all of Amber Rose's hair until she is bald...oh wait! (white shoes with that dress, Mariah, really?)
Coincidentally (sarcasm) Cannon signed Rose to a deal, promising to launch her television career in Hollywood. Now social networking is awash in rumors Cannon has been having sex with Rose and the two filed for divorced from their significant others because they were cheating.
RELATED ARTICLES
Mariah Carey And Nick Cannon Headed For Divorce After He Does Interview About His Sexual Conquests
Men Who Make The Mistake Of Publicly Bragging About The Number Of Women They've Had Sex With
Nick Cannon Left Mariah Carey Because He Says She Is Mentally Ill
---
'Keeping Up With The Kardashians' Stars Kris Jenner And Bruce Jenner Are Divorcing After Years Of Humiliation
September 25. 2014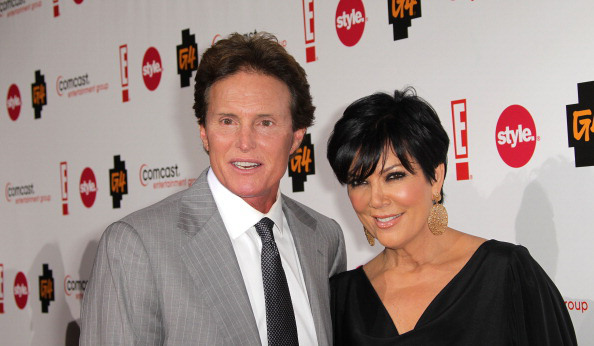 Bruce Jenner And Kris Jenner
'Keeping Up With The Kardashians' stars Kris Jenner And Bruce Jenner are officially in divorce court. Kris Jenner filed for divorce from her husband of 23-years, citing irreconcilable differences. The couple is seeking joint custody of their 17-year-old daughter, Kylie Jenner. Their other offspring, Kendall Jenner is of age.
Money hungry Kris repeatedly humiliated her husband Bruce on their reality show. Adulterous Kris aired their dirty laundry for ratings and repeatedly disrespected her husband on the air, in conduct that was uncomfortable to watch. She so exploited their offspring and her own from a previous marriage to O.J. Simpson's defense attorney, Robert Kardashian, they became the most overexposed family in America and ratings plunged.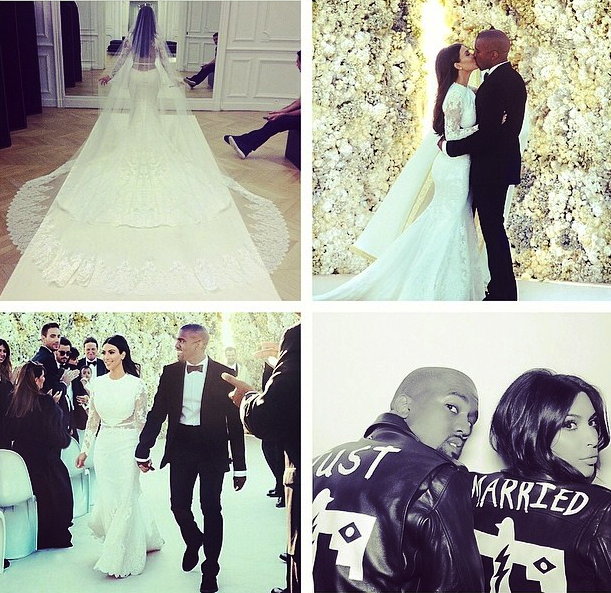 Kim Kardashian and Kanye West
Kris repeatedly stole intellectual property belonging to people all over America for a line of products for her children, resulting in lawsuit after lawsuit, regarding the preexisting products that were already trademarked and registered with the Library of Congress. Even many of the storylines on the family's reality shows were stolen.
Sadly, Kris repeatedly embarrassed and made a fool of her husband on television. It led to problems in their marriage. Rumors in Hollywood persist that Kris has so emasculated Bruce, he began undergoing treatments to feminize himself, such as Adam's apple reduction and hormones to promote breast growth. Bruce also underwent cosmetic surgery procedures designed to make him look more feminine. This is in addition to growing out his hair, then cutting and coloring it in a feminine style. He also grew out his nails and polished them.
RELATED ARTICLES
Kim Kardashian Returns From Honeymoon Alone While Ray J Is Arrested
How Long Will Kim Kardashian And Kanye West's Marriage Last
---
Rape Accuser Erica Kinsman Tried To Extort $7,000,000 From Florida State Football Player Jameis Winston
September 25. 2014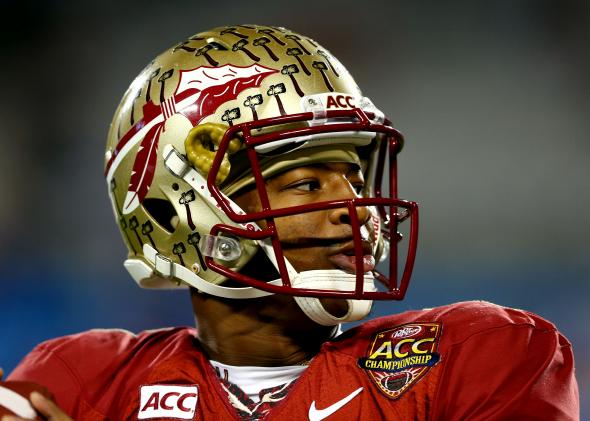 Jameis Winston
Erica Kinsman, the university student who accused Florida State University quarterback, Jameis Winston, of rape, but the case collapsed when doctors found semen from two men in her shorts, attempted to extort $7,000,000 from the athlete in exchange for her silence, prior to going to the police.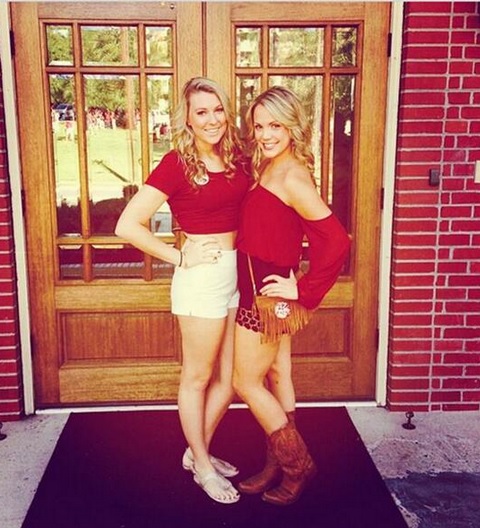 Erica Kinsman (left)
Today, Winston's attorney David Cornwell, released a letter to the press regarding the matter. Kinsman's lawyer, who is also her aunt, Patricia Carroll, is said to have stated, "To settle her client's claims against FSU and Winston" the young athlete would have to promise to give them $7,000,000 when he turns pro and "you will never hear from my client or me again — in the press or anywhere." Their offer was declined by Winston and his attorney. A credible and true rape case would not be bought out in exchange for silence.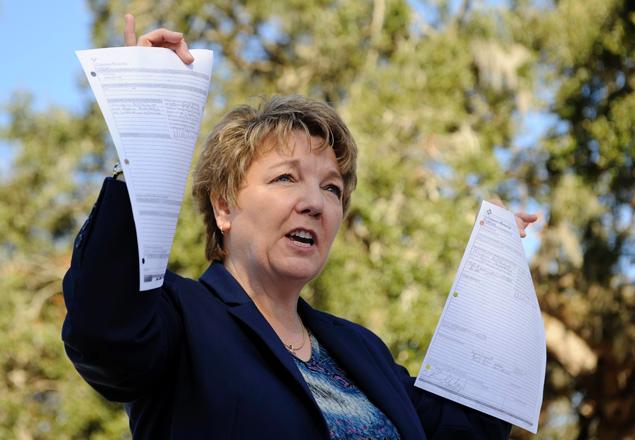 Patricia Caroll
Winston and his friends insist the athlete's encounter with Kinsman was consensual. In fact, the police investigation revealed Winston's friends were present in the living room of his apartment, while Kinsman had sex with Winston in his bedroom. His friends state Kinsman willingly had sex with Winston. Kinsman claimed she was drunk but toxicology tests revealed she was not. These facts coupled with the fact doctors found the sperm of two men in her underwear, one belonging to Jameis Winston and the other she refused to identify to police, destroyed her credibility.
RELATED ARTICLES
The Lawyer Representing Jameis Winston's Accuser Tries To Cast Negative Shadow Over Heisman Ceremony
Jameis Winston Will Not Be Charged With Rape After Side Chick Filed Police Complaint
---
Tyson Fury And Dereck Chisora Finalize November 2014 Fight For Big British Boxing Rematch
September 25. 2014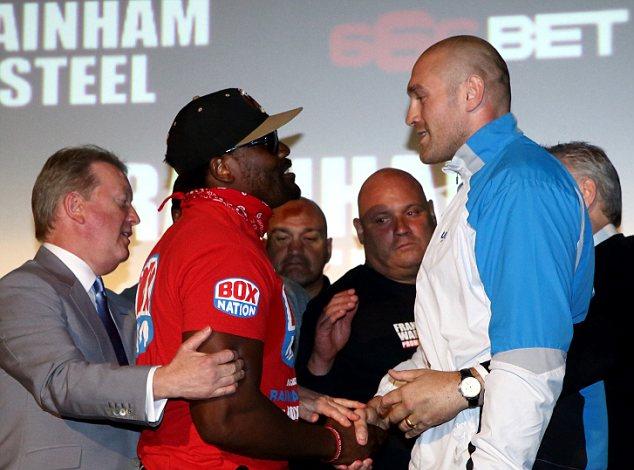 Dereck Chisora (left) and Tyson Fury (right)
Heavyweight boxers, Tyson Fury and Dereck Chisora, have set the stage for their long anticipated rematch in Britain. The pugilists will fight for the British Heavyweight boxing title on November 22, 2014 in London, England's ExCel arena. Fury won the first fight in 2011.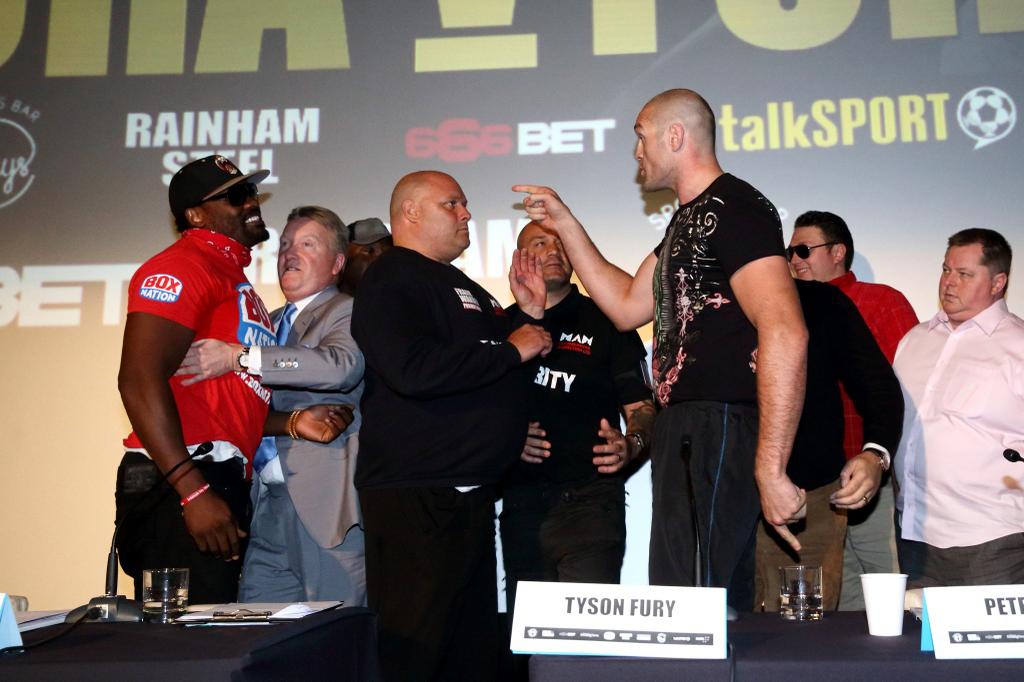 Recently, Fury ran afoul of the British Boxing Board of Control over his profane, sexually explicit speech at a press conference with Chisora, where men, women and children were present. Fury initially stated he is refusing to attend the hearing, despite the fact the council warned it would result in the revocation of his boxing license. However, he had a change of heart and made peace with the boxing board and paid a $25,000 fine, paving the way for the fight to proceed.
STORY SOURCE
Tyson Fury clear for Dereck Chisora rematch after escaping ban
The Guardian, Wednesday 10 September 2014 15.05 EDT- Dereck Chisora and Tyson Fury Tyson Fury, left, is clear to undertake a rematch with Dereck Chisora after receiving a fine rather than a ban for misconduct. Tyson Fury has been given the go-ahead for his grudge match with Dereck Chisora after escaping a ban by the British Boxing Board of Control.
The board has fined Fury £15,000 after charging him with misconduct over a foul-mouthed tirade at a press conference in June. Fury and Chisora will come face to face at a press conference on Monday when the promoter Frank Warren will announce further details of the 22 November bout…
---
Stabbing At Chris Brown Club Event Is The Latest Tragedy Bringing Trouble To The Singer's Life
September 24. 2014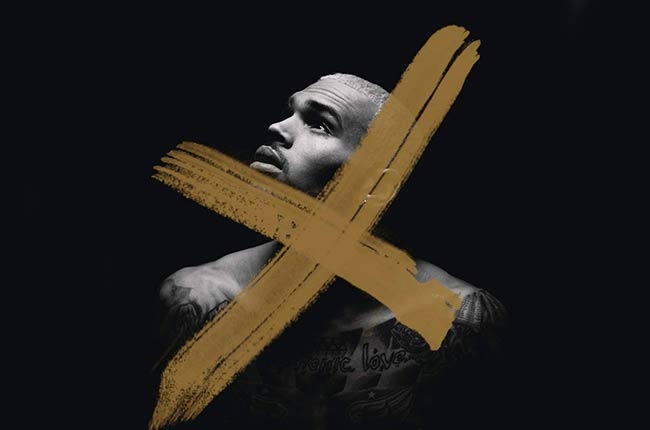 Chris Brown
Just as singer Chris Brown begins to get his life and career back on track, trouble strikes again. Beleaguered Brown recently hosted a party at a Los Angeles night club Supperclub and things went wrong. A fight broke out between people in Brown's entourage and others in attendance, who came there looking for trouble, leading to one man being stabbed. Police are investigating.
This incident occurred one month after witnesses in another night club, 1OAK, reported Chris Brown was the intended target of a drive by shooting, similar to the ones that killed rappers Tupac and the Notorious B.I.G. at the height of their fame. Brown escaped last month's night club shooting unharmed, as well as the incident that transpired this past weekend.
However, former rap music mogul, Suge Knight, who was in close proximity to Brown during the first club melee last month, was sent to the hospital with six gunshot wounds, stemming from the incident. Knight is expected to make a full recovery, but is refusing to talk to police, refusing to ID the shooter that has been caught on camera. No one that attended the club event Brown hosted last month has been willing to identify the shooter to the police or press.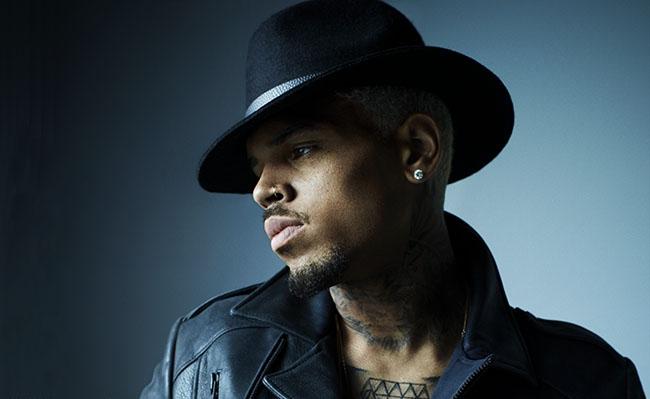 Chris Brown
Brown recently pled guilty to a Washington, DC assault charge, regarding local man, Parker Adams, in a bid at avoiding returning to jail. Brown apologized to the court but did not admit liability. Adams filed a $3,000,000 lawsuit against Brown and his bodyguard Chris Hollosy.
Yesterday, Brown's new CD "X" debuted at #2 on the Billboard charts, with 143,000 copies sold in its first week of release. The numbers are moderate and indicate the album will go gold in America. "X" also debuted in the top ten of numerous world charts. Brown's hit single released this past summer, entitled "Loyal" has sold an estimated 2,000,000 copies worldwide.
The CD "X" had a number of scrapped release dates over the past several months, due to Brown's legal problems and issues with his former manager illegally withholding his master recordings needed for the project. Brown also unfollowed a number of his fans, some of whom vowed not to buy "X" as a result. These issues definitely affected sales.
Case in point, in August 1994, Brown's label, Sony, had a huge hit with the song "Here Comes The Hot Stepper" by Ini Kamoze. However, Sony waited several months to put together a CD to capitalize on the song's worldwide success. By the time they finally released the accompanying album of the same name, it was January 1995. So much time had past, the lead single had already hit its peak and the full length album did not sell well as a result. By right, with the way sales works, that should not have happened.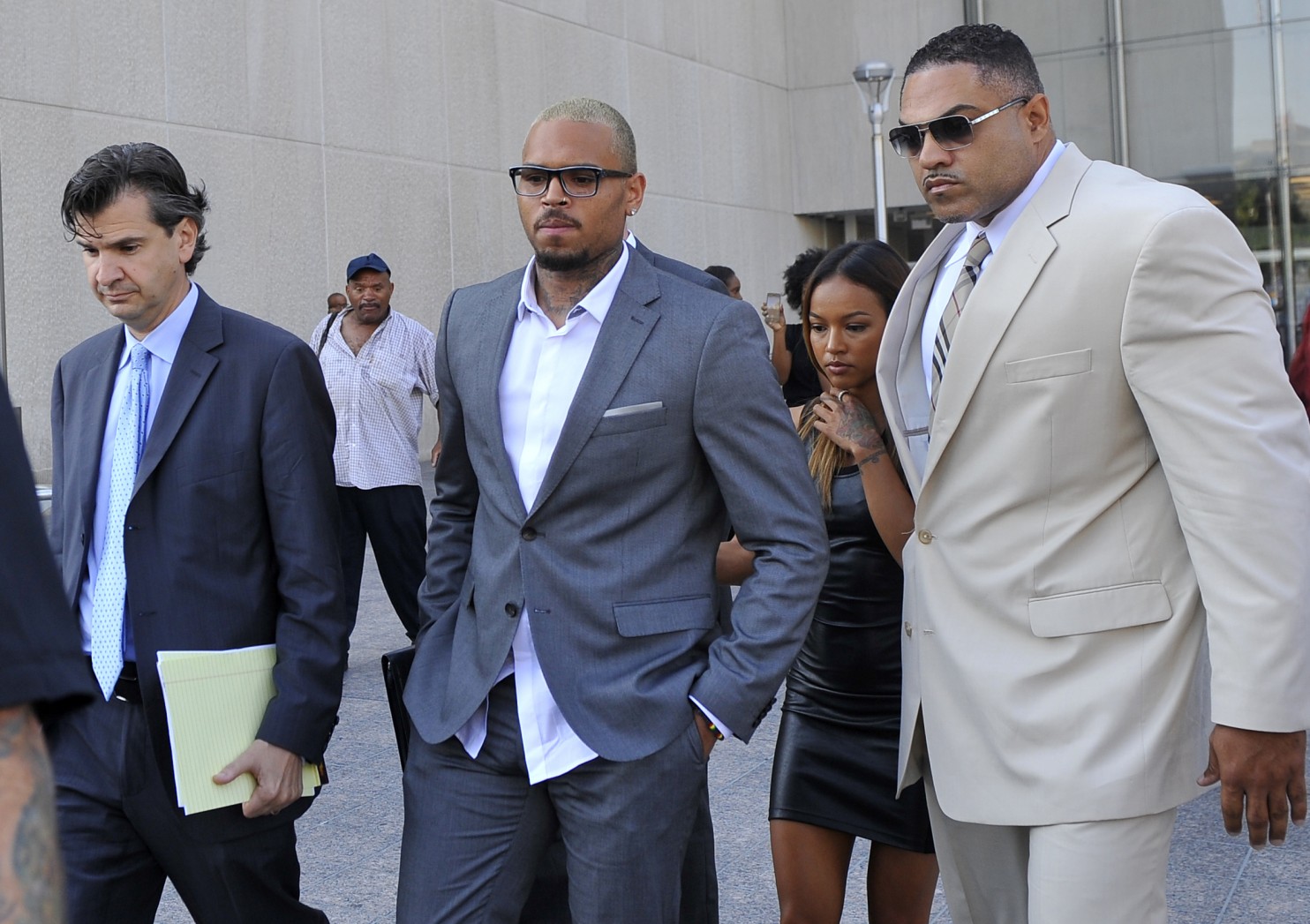 Chris Brown (center) and his girlfriend, Karrueche Tran, leaving court
Brown and his ex-girlfriend, Rihanna, who were involved in a highly publicized domestic violence dispute in 2009, have made peace with each other (yet her fans calling themselves "The Rihanna Navy" keep attacking him, his girlfriend, Karrueche Tran and anyone who writes anything remotely normal about the couple on social networking). Brown stated of Rihanna, "Me and her are friends. We have a great understanding, there's no issues. We've been friends for almost 10 years and I don't think that's ever gonna change."
Brown has also made peace with former rival, Drake, who also dated Rihanna, who initiated a club fight between the two men, "I think for me it was more of a mature thing. What I portray in my music is all positivity and who I am as an artist is all positivity because in the world there is so much negativity on a day to day basis. I just feel like it was necessary to put all the old b******t behind us."
Things seem to be turning around for the singer…then this latest stabbing at a night club involving members of his crew occurred. Brown has made enemies in the music industry for rebelling against the system. He also has enemies such as nefarious rapper Jay Z, who does not mean him well. Rihanna's love for Brown has caused this jealously from Jay Z, who she has been having sex with for several years in exchange for career favors, despite the fact he is married to singer Beyonce.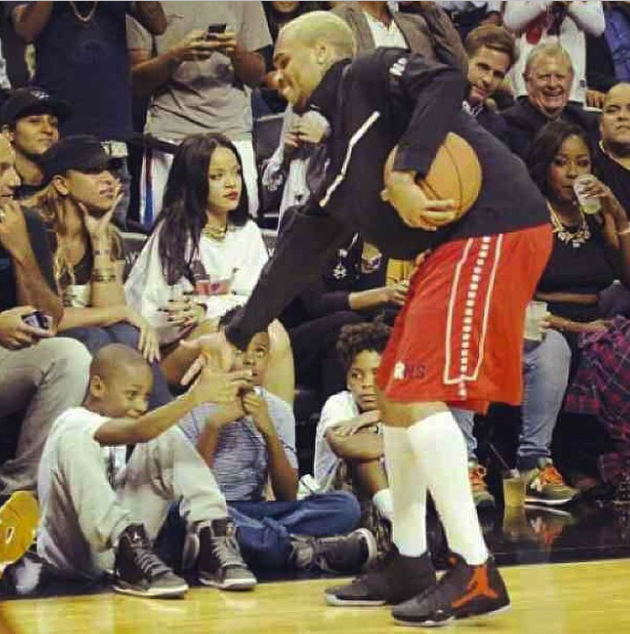 Rihanna attending a charity basketball game Chris Brown played in last month
At the end of the day, Brown needs to stop hanging out with gang members he went to for protection against certain music industry criminals, as they have FBI files and so will he in relation to them, if it continues. Brown also needs to stop hanging out with certain music industry bigwigs, because it is attracting trouble. Brown needs to lay low if he wants to survive.
At the end of the day, the music industry can be quite negative. People have been killed in regrettably incidents that should not have occurred. There is a criminal element running through the industry that should not be there, as it has nothing to do with entertainment and everything to do with greed for power, fame and money not their own.
RELATED ARTICLES
Getting Negative Influences Out Of Your Life
Suge Knight Shuts Up When Police Question Him About Who Shot Him In Attempted Murder Bid Meant For Chris Brown
Witnesses State Chris Brown Was Shot At During VMA Party That Left Suge Knight With 6 Gunshot Wounds
---
Ray J Speaks About The Domestic Violence He Incurred Living With Girlfriend Teairra Mari Of 'Love And Hip Hop Hollywood'
September 23. 2014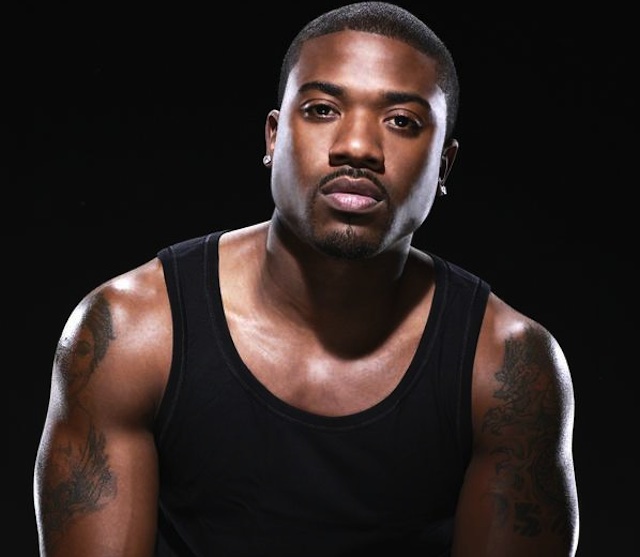 Ray J
Rapper and reality star Ray J has gone on record speaking about his volatile relationship with violent, one time singer turned reality star, Teairra Mari. Ray J stated Teairra would hit him during their relationship and he got tired of the violence, for fear one day he would be placed in an unenviable situation, where he would have to defend himself.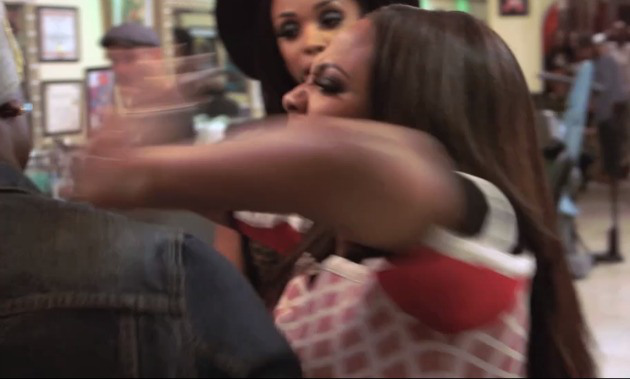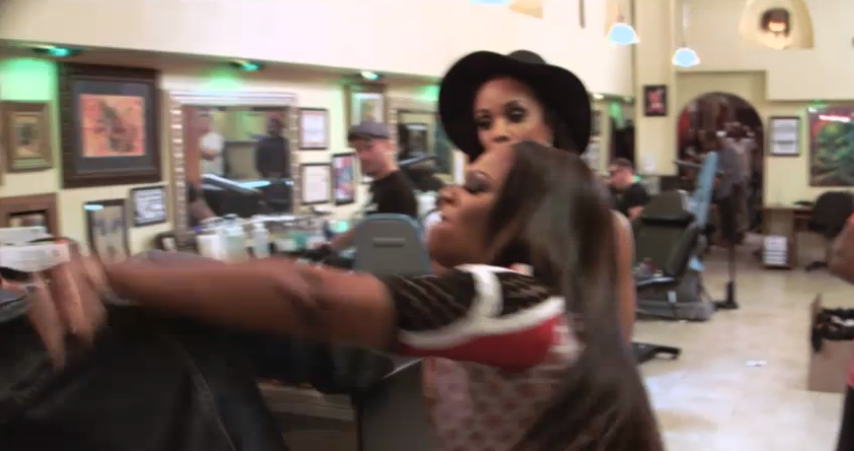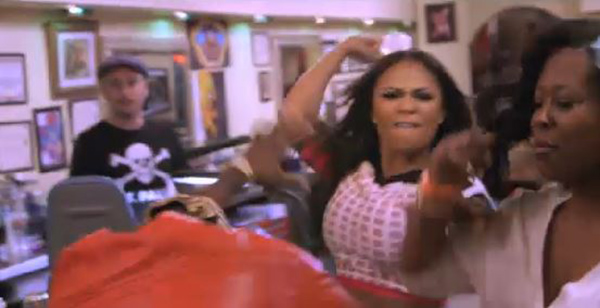 Teairra Mari fighting
Ray J stated, "I don't put my hands on women. So if you keep getting punched a lot of time or you keep getting hit…you gotta watch the show. She's throwing a lot of blows throughout the whole show. I don't want to be put in a position where I gotta get away or defend myself, you know what I'm saying? I don't want an accidental elbow to hit when trying to run away and then I be in trouble."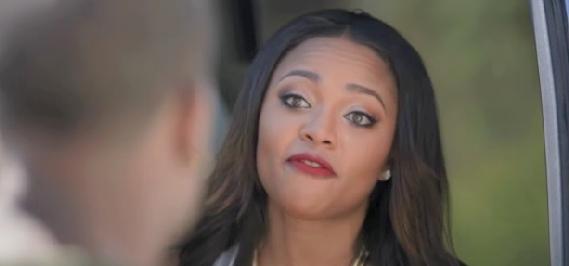 Teairra Mari threatening to fight Ray J's girlfriend Princess
Though some do not like to hear it, women should not be hitting men. Domestic violence can occur at the hands of a man or a woman. As a woman, if you fly into a rage and start punching and kicking your significant order, you have commitment assault and are engaging in domestic violence. It is wrong when a man is the aggressor in domestic violence situations. It is also wrong when women are the aggressor in domestic violence situations.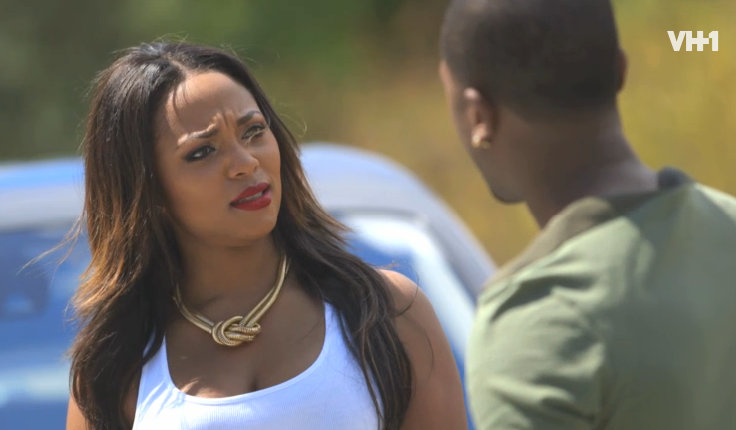 Teairra Mari aggressively telling Ray J off and making threats
Being the weaker sex is no excuse. Women also need to be smart. What happens when you hit him and he flies into a rage and beats you up. Yes, it would be wrong of him as well, but don't put yourself in that dangerous situation to begin with.
RELATED ARTICLES
Teairra Mari's Violent Streak Cost Her Ray J And Other Men
'Love And Hip Hip Hollywood' Is Full Of Fights (And Vaginal Odor Complaints)
---
Will Floyd Mayweather Settle The Shantel Jackson Lawsuit In Exchange For Her Silence
September 23. 2014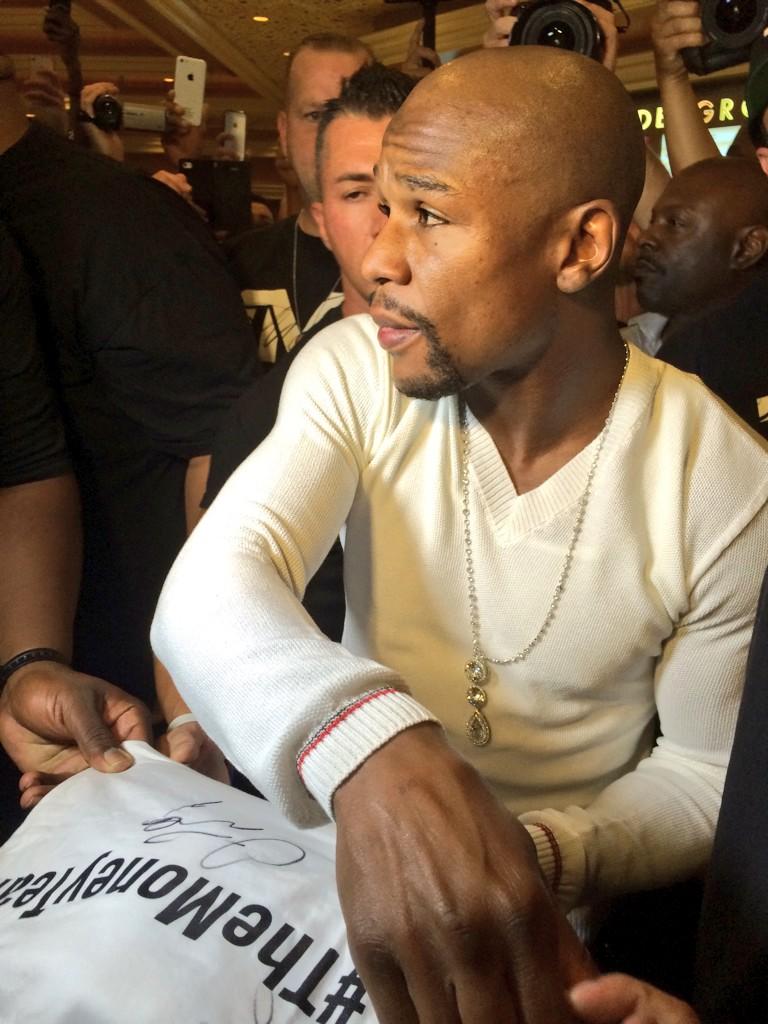 Floyd Mayweather
The Shantel Jackson domestic violence lawsuit poses several problems for boxer, Floyd Mayweather, who is coming off a win against fellow pugilist, Marcos Maidana. Jackson's threats of telling-all about her 8-years with Mayweather, could prove very damaging to his name and career, if she begins divulging all she saw.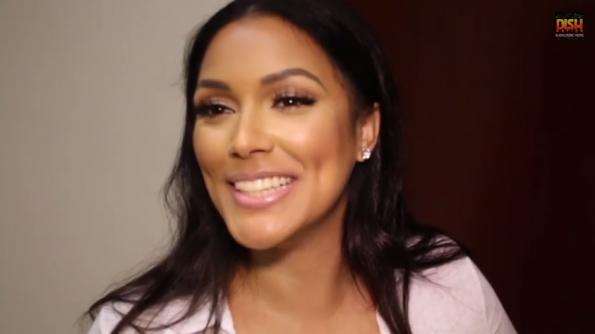 Shantel Jackson: Floyd needs to cut me a check
Jackson's attempts at syncing her lawsuit to create a scandal before Mayweather's fight failed to cost him the bout, as he handily routed Maidana, who took such a beating, he forgot which corner to return to after the match. However, Jackson's lawyer Allred is very good at extracting settlements for clients in exchange for their silence. The question is does Mayweather believe Jackson knows enough to really damage him.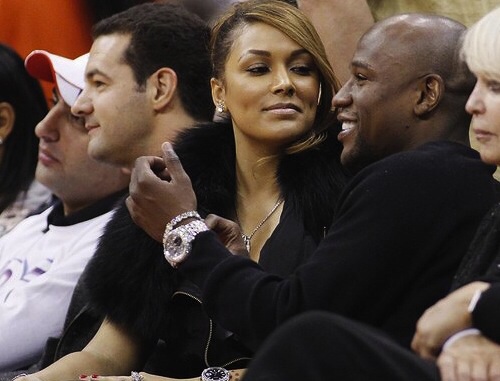 Shantel Jackson and Floyd Mayweather
When high profile individuals get into relationships, they really should consider having their significant other sign a confidentiality agreement, because in the event things do not work out, some will betray your confidence. It's one thing to go to law enforcement with allegations of criminal activity, but divulging non-criminal and embarrassing details of someone's life for money is something altogether different.
RELATED ARTICLE
Shantel Jackson Confirms She Is Going To Do A Tell-All About Boxer Floyd Mayweather Confirming This Site's Previous Claims (Video)
---
Usher's Ex-Wife Tameka Foster Continues Her Violent Streak On 'Atlanta Exes'
September 23. 2014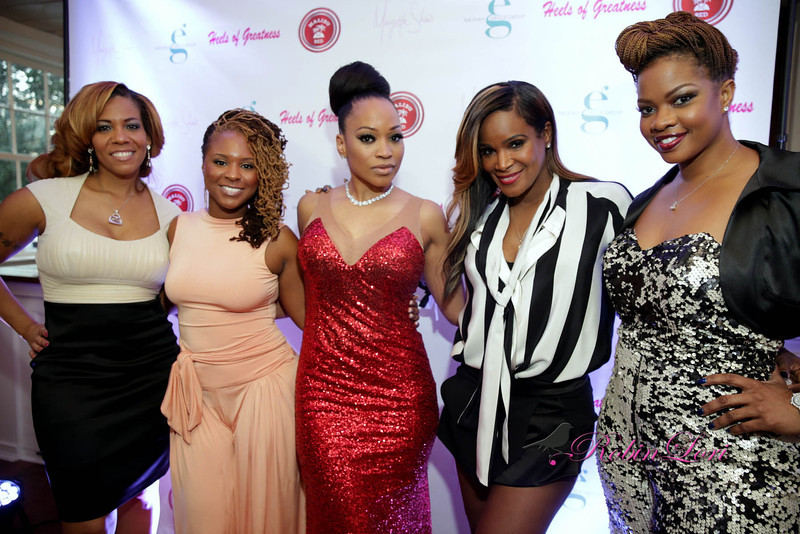 'Atlanta Exes' cast

The latest installment of "Atlanta Exes" saw Tameka Foster, the ex-wife of singer Usher, managed to upset all her co-stars again. Many felt sorry for Tameka, having lost her 11-year-old son to a tragic accident, but her co-stars believe she is using it as an excuse to be cruel to them. Tameka lashed out even more when Usher downsized her lavish lifestyle, selling the $4,000,000 Roswell, Georgia mansion she was living in, while running up huge credit card bills on his tab, well into the six figures.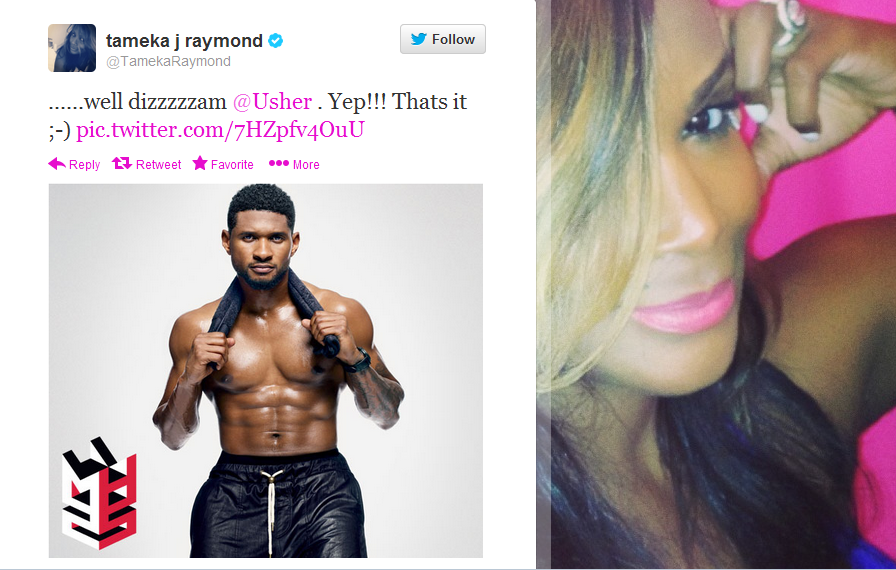 Tameka continues to lust after ex-husband Usher Raymond
In this week's episode, Tameka was mean to her personal assistant, whom she fired and aggressively put her hands on, in conduct that was inappropriate. This incident continues Tameka's violent streak, as she also repeatedly engaged in physical aggression against ex-husband, Usher and his mistress, Gracie Miguel.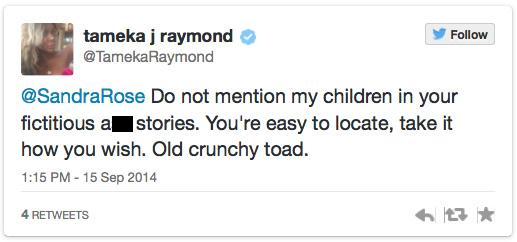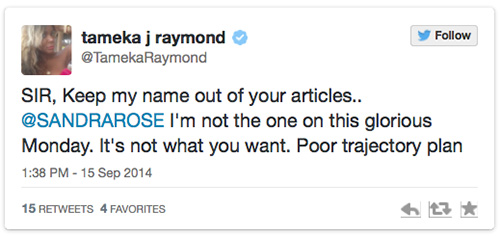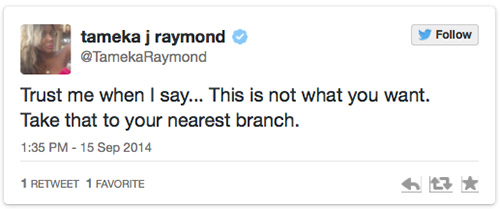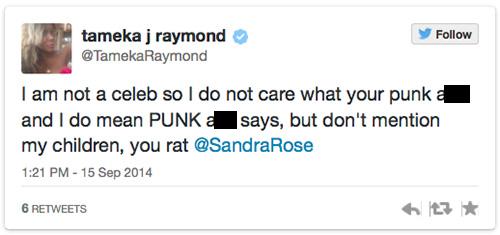 Tameka's most recent threats of violence to blogger Sandra Rose
This month, Tameka also threatened to beat blogger, Sandra Rose, whom she referred to as a "crunchy toad" on Twitter. This is after Tameka was accused of leaving a death threat for another blogger. She is out of control and it is not endearing her to audiences. Tameka is proving Usher's fans right, who disliked her from the very beginning.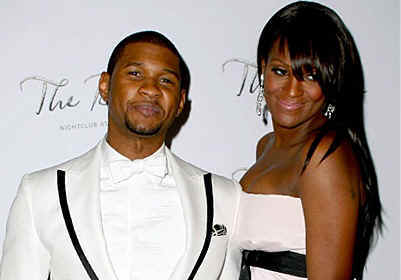 Usher and Tameka before their acrimonious split
As stated in past columns, well prior to their wedding, the Judiciary Report stated their marriage would end in disaster and suffering and it did. I'm very good at spotting gold diggers and live by the belief you have to pay attention to a person's deeds, not just their words. Usher should have seen what Tameka was up to from the beginning, but he let lust crowd his judgment and it cost him years of misery and millions of dollars. Some people just aren't meant to be together.
RELATED ARTICLES
Usher's Ex-Wife Tameka Foster Raymond Misses A Much Needed Chance For Image Rehab On 'Atlanta Exes'
'Atlanta Exes' Reality Show Goes Low With Fight At Usher's Ex-Wife's Charity Sale For Her Deceased 11-Year-Old Son
---
Latest Secret Service Breach Sees An Intruder Make It All The Way Into The White House (Video)
September 22. 2014
The Judiciary Report has repeatedly warned about security issues regarding the Secret Service's protection of U.S. President, Barack Obama. Army veteran, Omar J. Gonzalez, who was armed with a knife, hopped the White House fence and opened a door at the national residence, entering the house. The incident was caught on camera. If he was a trained marksman wearing a bulletproof vest, Gonzalez could have killed people in the White House. This was a massive security breach.
Omar J. Gonzalez
Gonzalez's girlfriend is stating he is mentally ill and should not be sent to prison. However, it is clear he is criminally insane and is a danger to the public, having illegally entered the White House, which is no small thing. He should not be free. His judgment is completely gone to have committed such a brazen criminal act.
RELATED ARTICLES
Why Did The Secret Service Abandon Kennedy Moments Before He Was Shot And Killed
---
Keyshia Cole Arrested For Beating And Scratching Up A Woman Her Boyfriend Birdman Cheated With
September 22. 2014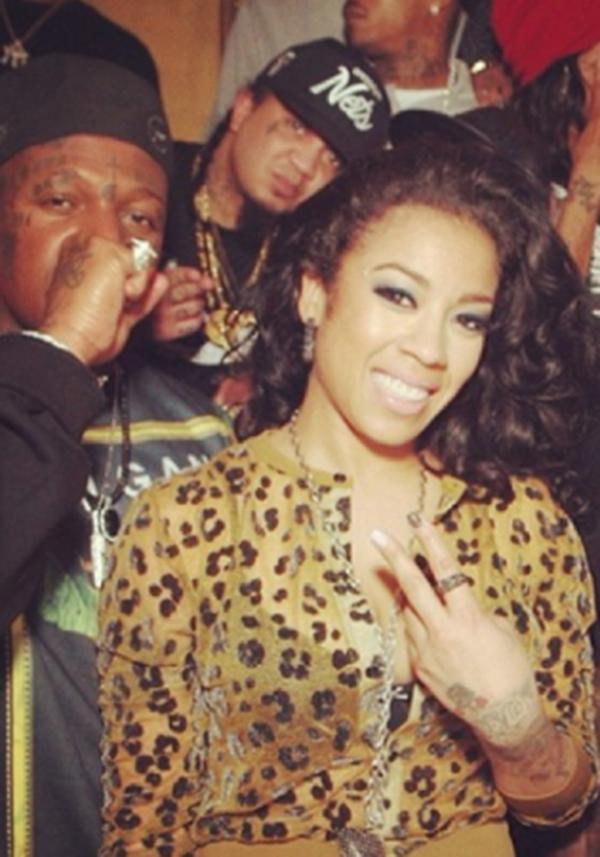 Birdman and Keyshia Cole
Recently separated singer, Keyshia Cole, who is married to NBA basketball player, Daniel Gibson, has been arrested for assault. Cole has been dating rapper Birdman of Cash Money Records. Last week, she surprised him early one morning at his Los Angeles condominium, only to find him there with another woman at 5:00AM.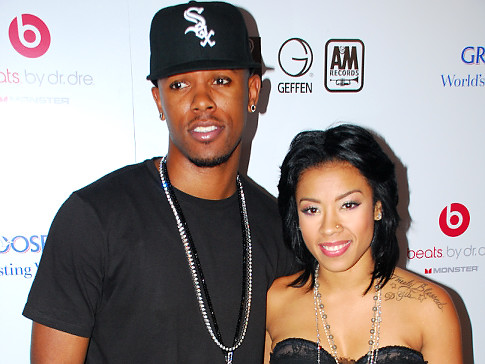 Daniel Gibson and wife Keyshia Cole
Cole proceeded to beat and scratch up the face of the woman, resulting in the singer's arrest. It is a mystery why Cole would think a rapper like Birdman, who espouses promiscuity, would be faithful to her. She needs to go back to her husband and he needs to stop cheating on her as well, especially for the sake of their children. It's not a good look when strippers with no morals are posting items about your affairs, as one day your children will read it and wonder why you did that to their mother.
RELATED ARTICLE
Keyshia Cole Is A Crazy Stalker
---
Singer August Alsina Wakes Up From 3-Day Coma After Suffering Head Injury And Seizures Due To Substance Abuse
September 19. 2014
August Alsina
New Orleans singer August Alsina experienced seizures and sustained a serious head injury, when he fell off stage while performing in New York City this week. The accidental fall and head injury is thought to have occurred after the singer engaged in substance abuse before taking to the stage.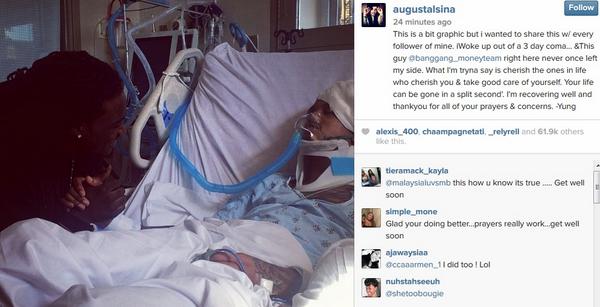 Alsina was placed in a medically induced coma for three days, to relieve the pressure on his brain. A member of his camp posted a photo of him in the intensive care unit at the hospital, along with a message that stated, "This is a bit graphic but I wanted to share this w/ every follower of mine. I woke up out of a 3 day coma...& this guy banggang_moneyteam right here never once left my side. What I'm tryna say is cherish the ones in life who cherish you and take good care of yourself. Your life can be gone in a split second. I'm recovering well and thank you for all of your prays a& concerns. - Yung"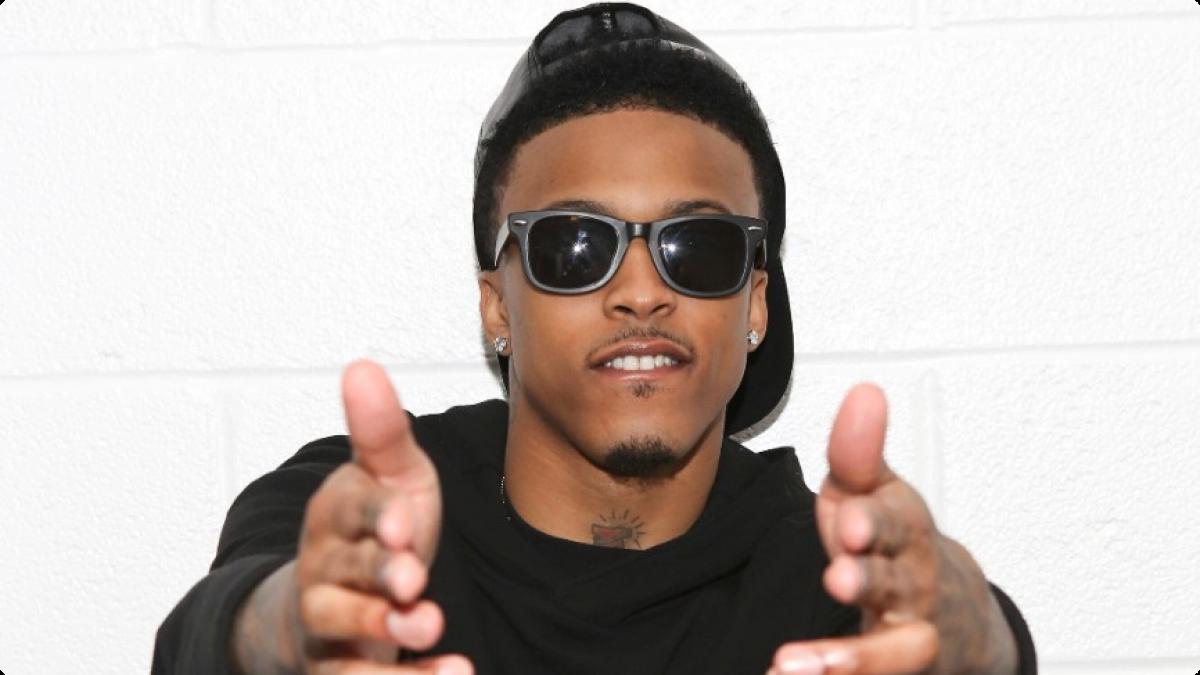 "Illuminati" rappers, Lil Wayne and Rick Ross, have repeatedly been rushed to the hospital suffering from seizures, due to illegal drug use they brag about on record and in interviews. This is not a good example to set for impressionable audiences, some of whom could overdose in trying to be like them.
RELATED ARTICLES
Lil Wayne Hospitalized With Another Seizure
Man Shot To Death At Rapper Rick Ross' House In Miami
Lil Wayne Is Still In The Hospital Indicating The Severity Of His Overdose And Seizures
Rick Ross Loses $5,000,000 After Being Dropped By Reebok For Promoting Date Rape In Song
---
Stevie J Being Pulled Down By Joseline Hernandez While The Love Of His Life Eve Marries A Billionaire
September 19. 2014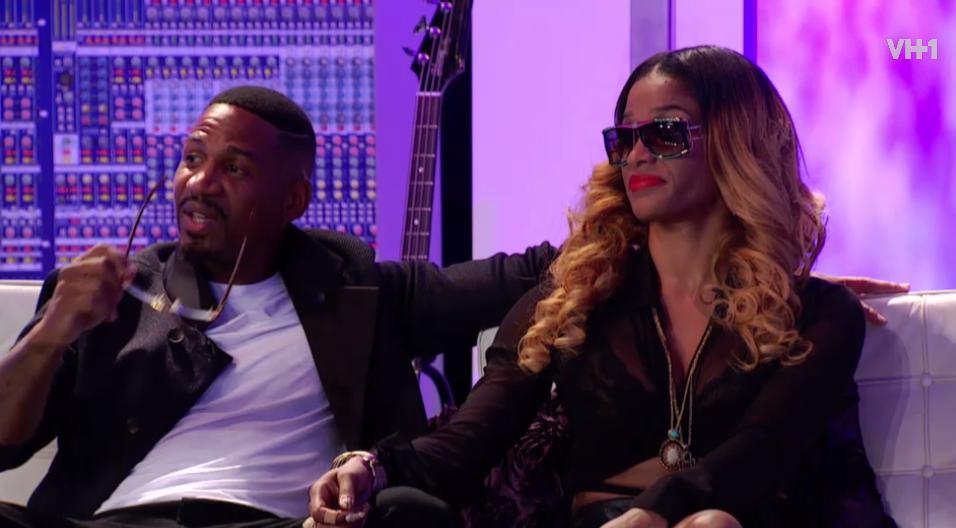 Stevie J and Joseline Hernandez
A little over a decade ago, "Love And Hip Hop Atlanta" reality star, Stevie J, used to date rapper turned actress, Eve. However, Stevie, a womanizer, cheated on Eve, taking advantage of his newly found fame as a Grammy Award winning producer. Eve dumped Stevie and moved on with other men. She eventually married Gumball billionaire, Maximillion Cooper. Let that be a lesson to you. If you love someone don't mess around on them because when you lose them for cheating, that's it.
Stevie, still taken with Eve, even named his little daughter Eva, which the mother of his child, ex-girlfriend and "Love And Hip Hop Atlanta" co-star Mimi Faust, should not have allowed. Mimi cheated with Stevie, while he dated Eve.
Fast forward over a decade and now Stevie has hooked up with stripper/prostitute/gold digger and aspiring rapper, Joseline "Don't Tell Her She Can't Rap" Hernandez, who is the most disgraceful of all the women he has publicly dated. Joseline uses sex to control Stevie. If he doesn't write her a song or pull string to get her in magazines and on TV, she will not have sex with him, in what is a destructive, exploitative relationship. The two claim to be married, but there is no evidence to support it.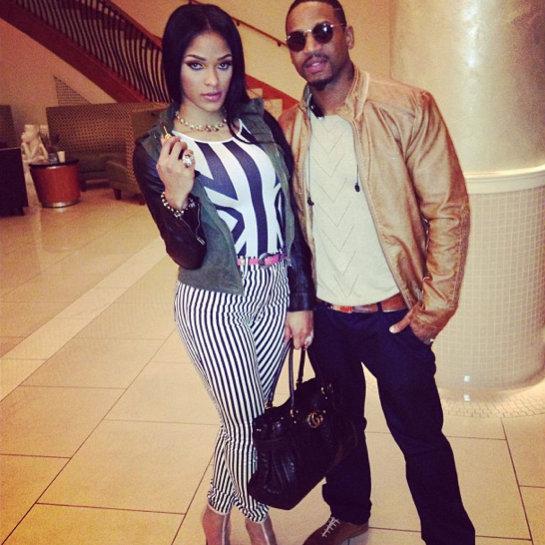 Joseline and Stevie
Stevie J is a gifted multi-instrumentalist and producer. He has a gift for music, but he makes poor choices regarding women. Stevie J has gotten five different women pregnant and is not paying child support. He's been arrested for non-payment of child support in one of the cases. Hooking up with Joseline, a woman he does not love (and vice versa), who cannot help him get his life and finances on track was another bad decision. To make matters worse, she repeatedly cheated on him (much like he cheated on her).
If Stevie had stuck with Eve and not cheated on her, he would be in a better place in his career and finances, rather than an emotionally crazy relationship with a woman using him for his money and to become famous, as he put her on the reality show. That's not love. But some women are like that. They latch on to a man who they think will make them rich or famous or a guy who has the potential to become rich and or famous, but when that doesn't materialize, they're gone.
RELATED ARTICLES
Joseline Hernandez Sued For Smoking Crack Cocaine Then Beating Up And Scratching Althea At 'Love And Hip Hop Atlanta' Reunion Show
Love And Hip Hop Atlanta's Joseline Hernandez Is Jealous Like Jay Z
Joseline Hernandez Is Raging Cocaine Addict And Stevie J Is Her Pimp
---
PERMALINKS
Madonna's Pedophilic Kabbalah Center
Madonna's Rabbi At The Kabbalah Center Threatened To Beat And Kill A Student He Drugged And Tried To Rape
NSA Workers Admit To Reading The Emails And Listening To The Calls Of Americans In Violation Of The Law
Judge Rules The NSA Illegally Spied On Americans Confirming The Site's Previous Claims (Video)
NSA Admits Employees Illegally Spied On Love Interests And Significant Others Confirming Site's Previous Claims
New Scandal Erupts Regarding The FBI And Justice Department Monitoring Calls Of AP Reporters Confirming Previous Site Claims
IRS Says Sorry For Targeting Conservatives As Obama Denies All Knowledge Of Misconduct
President Obama Fires The Head Of The IRS For Targeting Conservatives (Video)
News Report: The IRS Targeted Christians
FBI Agent Arrested For Accepting A $200,000 Bribe To Derail A Criminal Case The FBI Was Supposed To Be Investigating
Another FBI Agent Caught Taking Bribes To Derail Serious Cases (Video)
Boycott Aventura Mall For Racial Profiling And Negligence