Boycott Madonna's Rip- Off We Movie - Part 2
August 20. 2011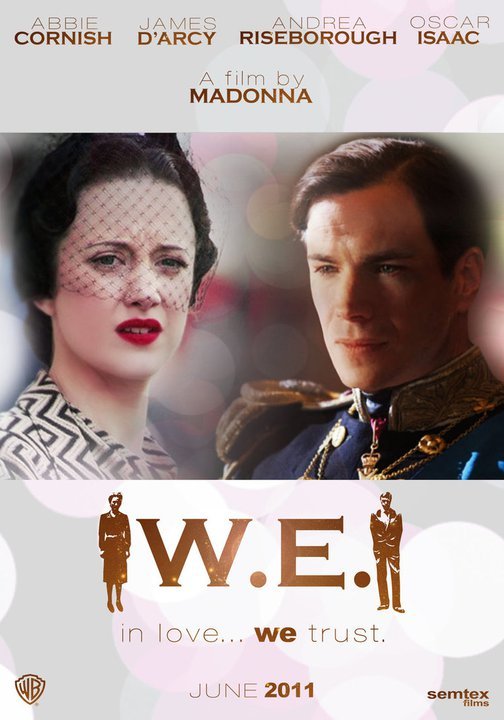 "We" (also known as wee-wee)
This is a follow up to the article Boycott Madonna's Rip-Off "We" Movie. Prerelease items from Madonna's critically panned, forthcoming rip-off movie "We" about the British royal family, reveals substantial infringements of my preexisting, unpublished copyrights, she gained a copy of via commissioned, criminal hacking and has unlawfully used in violation of domestic and international law.
As stated previously, Madonna has stolen many people's copyrights as the basis for HER ENTIRE CAREER. In another somewhat similar case, regarding the failed film "Swept Away" that she and her ex-husband, Guy Ritchie put out, they were subsequently sued by a man that pitched the idea to them (Vincent D'Onofrio). Being the profoundly untalented people they are, Madonna and Gut Ritchie, botched it and the movie became one of the biggest box office failures of all time, slammed by critics worldwide.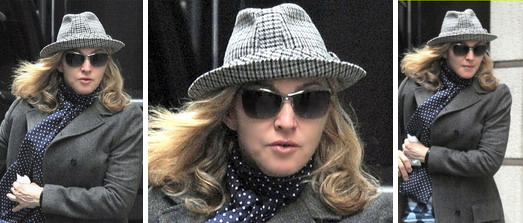 Madonna, in her case pronounced, Mad-duh-nah
Not only did she steal the idea for the "We" movie from my copyrights, she has psychotically included my original writings and themes, which have absolutely nothing to do with the royal family and criminally transposed it into an alleged biographical film on historical figures.
Under the law, you cannot take other people's original, preexisting, unpublished copyrighted writings and visual themes, thereby stealing protected works for a movie, as that is completely criminally and thoroughly disgraceful. Haven't you shamefully gotten enough people in Britain in trouble for one lifetime, you troublemaking, talentless, trashy twit, via the phone hacking scandal that went public because of your arrogance and perversion. What a fraud.
RELATED ARTICLES
Rupert Murdoch Finally Admits His Company's Phone Hacking And Wiretapping Crimes
Madonna's Connection To Phone Hacking And Wiretapping Scandal
Renewed Outrage In Britain Over Rupert Murdoch's News Corp Phone Hacking Mom Of Murdered Missing Girl
Confirmed: Kabbalah Is Under Criminal Investigation
Report: Kabbalah Cult Under Grand Jury Investigation
Madonna Fraudulent Charity For Africa Squanders Millions On Big Salaries & Luxury Items For Greedy Kabbalah Members
The FBI Corruptly Granted "Sovereign Immunity" In The Aisha v. FBI Case
Chris Brown Showed Up In My Neighborhood
Newsweek Outs Madonna As The Criminal Behind Kabbalah