Chad Ochocinco Johnson In Denial About Evelyn Lozada Divorcing Him As Double Standard Plays Out Online
September 6. 2012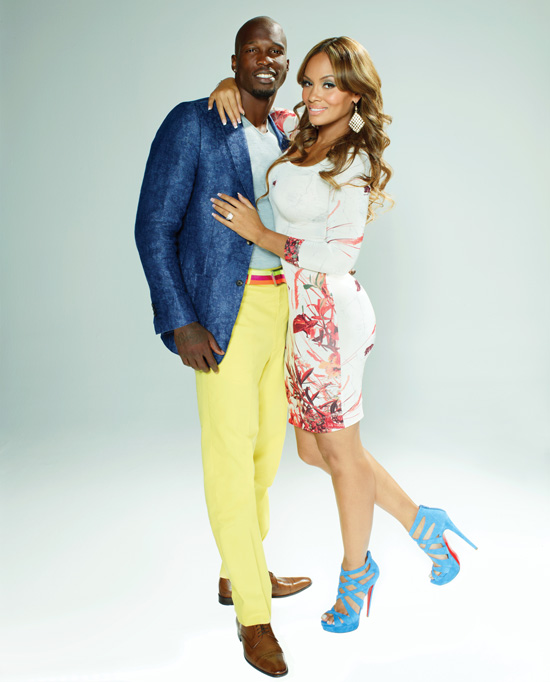 Chad Johnson and Evelyn Lozada
Former NFL football player, Chad "Ochocinco" Johnson was on Twitter yesterday making comments about his wife, Evelyn Lozada, who has filed for divorce after one month of marriage, due to the fact he head butt her during a heated argument about cheating.
In response to a question on Twitter, regarding why he tattooed Lozada's face on his leg after she filed for divorce, Johnson replied, "I don't give a flying pretzel in skittle rainbow h*ll what she filed for. Divorce? Child please...that's my WIFE." Yea, but the only problem is, now she is afraid of you after the domestic violence incident. It's sad when people's marriages fall apart.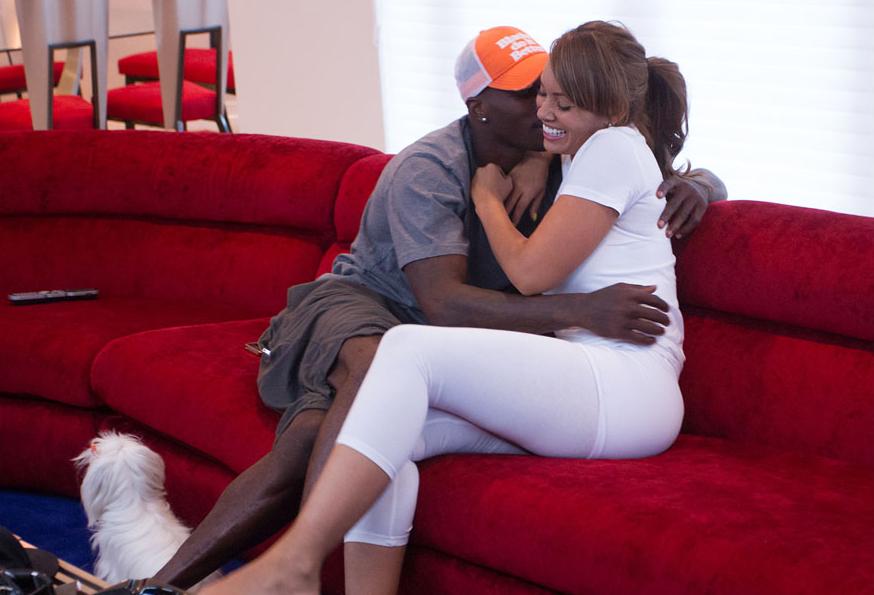 There seems to be a double standard online regarding Lozada and Johnson. Some bloggers deem her a gold digger (she is) and a groupie (she is) but they are stating she has had sex with many men, so she somehow deserved to be attacked, which isn't right. Never mind Johnson has been with many women, but no one is bringing up his sexual dalliances.
For a married man to buy condoms one month after marriage says he is sexually promiscuous. Lozada, who I'm not a fan of, had a right to be angry at that discovery in his car. Only a naive person or fool would think that such a discovery was not a sign of trouble.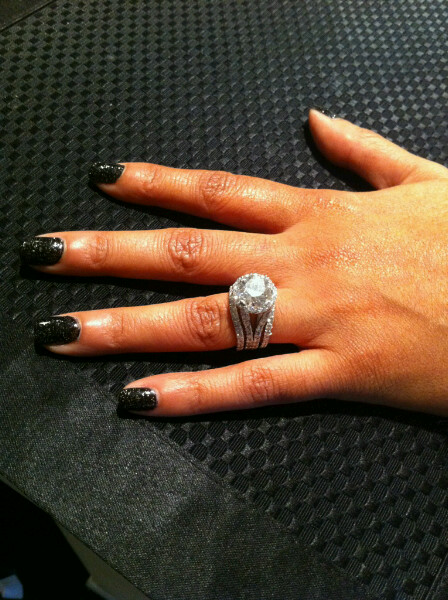 Will Lozada give back the expensive wedding ring. She didn't in her last engagement to athlete Antoine Walker.
Side Bar: I recently found out Ochocinco's middle name is "Javon." Oh, that's a black name. You expect to see a black man show up for an interview when you read that name on a piece of paper.
Side Bar 2: Will the couple have to return the money VH-1 paid them for shooting the first (and currently only) season of their shelved reality show "Ev and Ocho."
Side Bar 3: Will Johnson have to return any financial advances the Miami Dolphins paid him now that he's been fired over the domestic violence incident.
RELATED ARTICLES
Evelyn Lozada's Marital Troubles With Chad Ochocinco Johnson Being Laughed At By NBA And NFL Athletes' Wives And Girlfriends
Will Evelyn Lozada Break Her Silence In A Television Interview On Being Beaten Like Rihanna Did
After All Evelyn Lozada Went Through With Two Engagements To Two Ballers Her Marriage Ends In Divorce In One Month
How Will Chad Ochocinco Johnson And Evelyn Lozada Support Their Lavish Lifestyle After Being Fired Twice This Week Due To Domestic Violence
Now That Evelyn Lozada Has Filed For Divorce Where Does That Leave Chad Ochocinco Johnson
Footballer Chad Ochocinco Johnson Arrested In Florida For Head Butting Wife Evelyn Lozada
Evelyn Lozada Has Put Her Wedding Plans On Hold Due To Cheating
Basketball Wives Star Evelyn Lozada And Chad Ochocinco Still Having Problems Behind The Scenes