Charlie Sheen In Talks For New Sitcom
June 14. 2011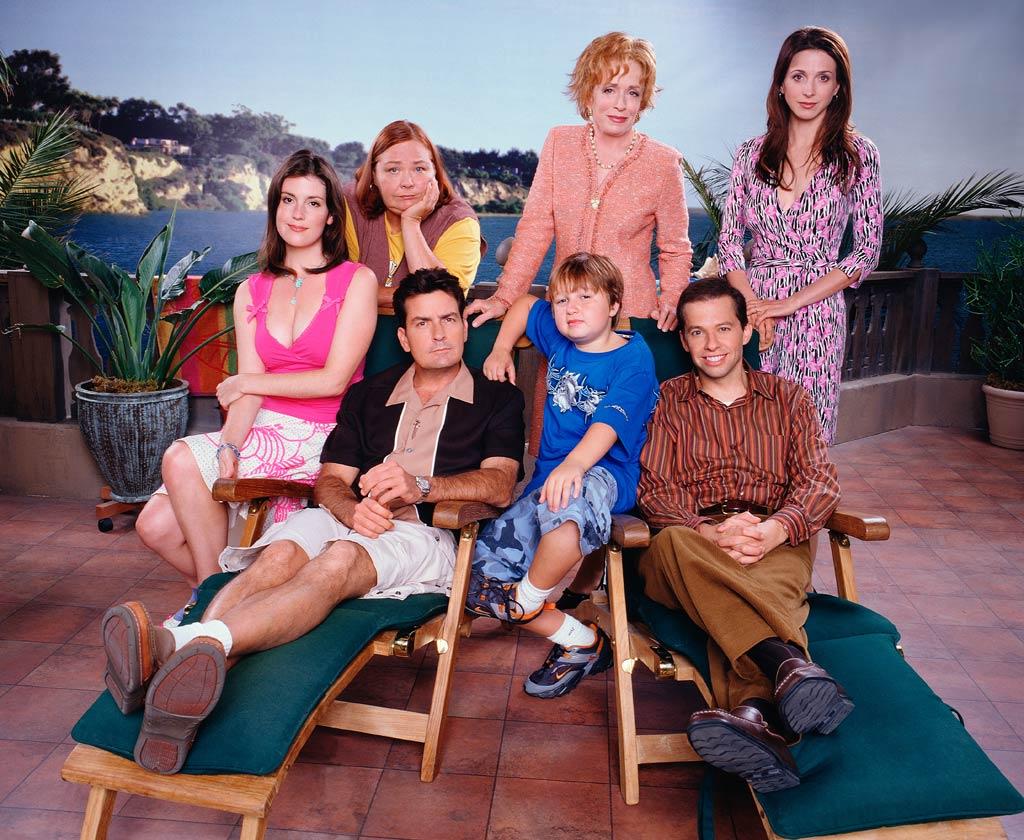 Charlie Sheen (seated to the front left) and the cast of "Two And A Half Men"
Troubled actor, drug addict and alcoholic, Charlie Sheen, who was recently fired from the top rated sitcom "Two And A Half Men" is reportedly in talks for a new show. Well, there's a scary prospect, especially if he has creative control. Sheen has been replaced on "Two And A Half Men" by the unfunny and nutty, Ashton Kutcher.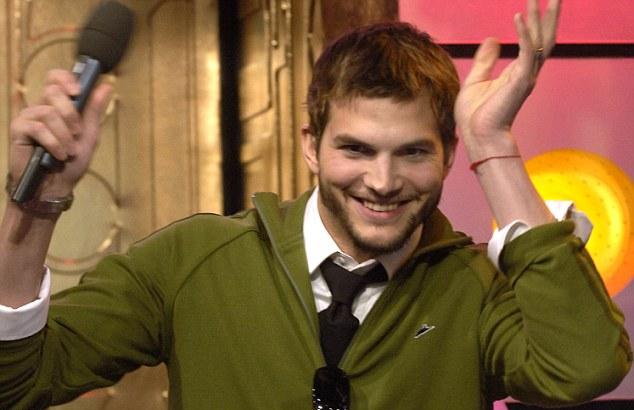 Ashton Kutcher's mommy wife is cougar Demi Moore and both members of the religious cult Kabbalah, which is under criminal investigation
Sheen is still struggling with mental illness, namely schizophrenia, which led to him being fired, after strange and well publicized outbursts, alerted the public to his problems. The producers of "Two And A Half Men" and the studio behind it, decided to fire him on a morality clause. It remains to be seen if the show will suffer due to the dismissal, but one thing is certain, Kutcher is not a good actor, where Sheen could at least claim acting ability.
RELATED ARTICLES
Judge To Charlie Sheen Regarding Custody Of Kids: Kick Rocks
Charlie Sheen's Ex-Wife Back On Drugs
Charlie Sheen's Torpedo Of Truth Tour Is Bombing
Police Called When Charlie Sheen Threatens To Kill Himself With A Gun
Charlie Sheen Finally Admits: I'm Losing My Mind
Charlie Sheen's Disturbed Demeanor
Charlie Sheen Loses Custody Of His Kids
Charlie Sheen Interviews Betraying His Mental Illness As Drug Test Comes Back Clean