Chris Brown Runs From Twitter After Battle With Soccer Mom Jenny Johnson
November 26. 2012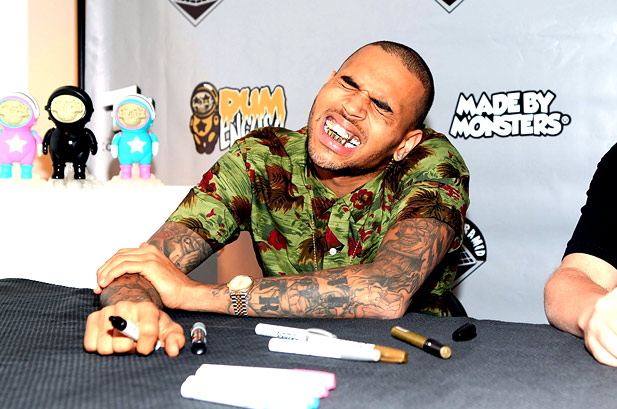 Chris Brown
23-year-old R&B singer and womanbeater, Chris Brown, fled Twitter, deleting his account, after getting into a verbal bust up with comedic writer, Jenny Johnson, who started the disagreement, calling him a worthless piece of s***. However, Chris Brown took things way too far, much like he did in 2009, during his assault of girlfriend Rihanna, for which he was arrested (and is now a convicted felon). Brown told Johnson to remove her dentures while she is, er, performing a certain sex act on him. He also called her the b-word and h-word, in conduct that was too much.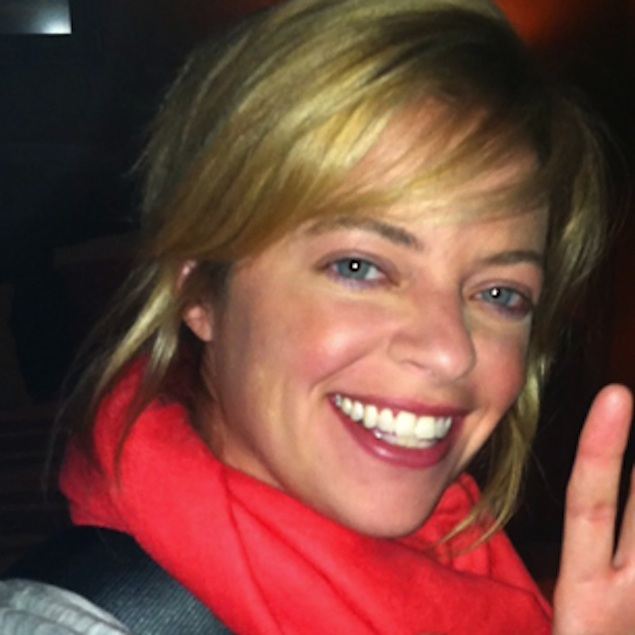 Jenny Johnson
3-hours after I asked on Twitter, where Brown's publicist is, who is allowing him to engage in outbursts not helping his cause, his account was deleted. Not 12-hours before Brown's argument with Johnson, the Judiciary Report wrote about his inappropriate conduct that continues to fuel negative public sentiment towards him. Brown proved the Judiciary Report right hours later via getting into another vicious confrontation (this time with Johnson) that made him look like an angry, sexist, misogynistic hothead, who can't control his temper.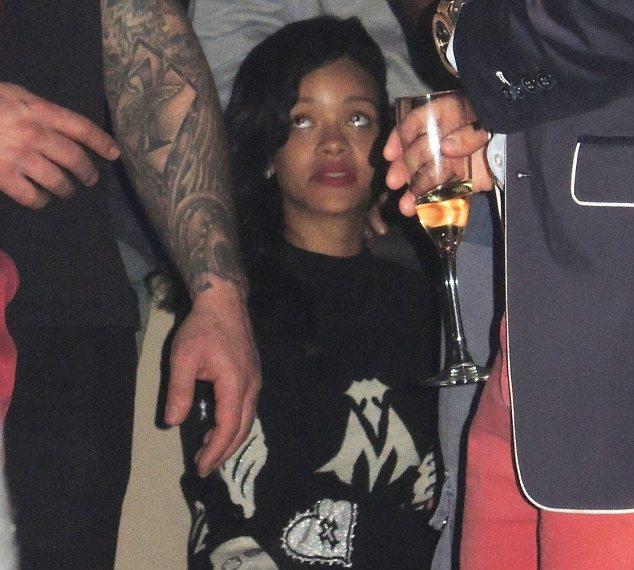 Rihanna (Photo courtesy of Splash)
To attempt to rebuild one's career, while refusing to change one's negative ways, will not endear one to the public. People are not seeing a changed man. Hence the severe criticism continuing on the level it has to this day.
RELATED ARTICLES
Rihanna Apologizes To Journalists And Bloggers Over Failed Promo Tour On Plane
Boycott Rihanna And Kabbalah For Violating The Constitution And Copyright Act
Karrueche Tran Goes To Chris Brown Fashion Event With No Rihanna In Sight
Rihanna Losing It Via A Nervous Breakdown Over Chris Brown's Cheating With Nicole Sherzinger And Other Women
Chris Brown Has Betrayed Rihanna In Trying To Have Sex With Her Friends And Enemies
Rihanna's Rip Off Movie Battleship Is Pronounced The Biggest Bomb Of 2012
Rihanna's Rip Off Movie Battleship Bombs Badly As Judiciary Report Boycott Is Successful
Rihanna And Madonna's Kabbalah Committed Copyright Infringement In Stealing The Film Battleship