Harvey Weinstein Sued For $10,000,000 In Sexual Assault Lawsuit By Netflix Associate Producer Of 'Marco Polo' Television Show
December 23. 2017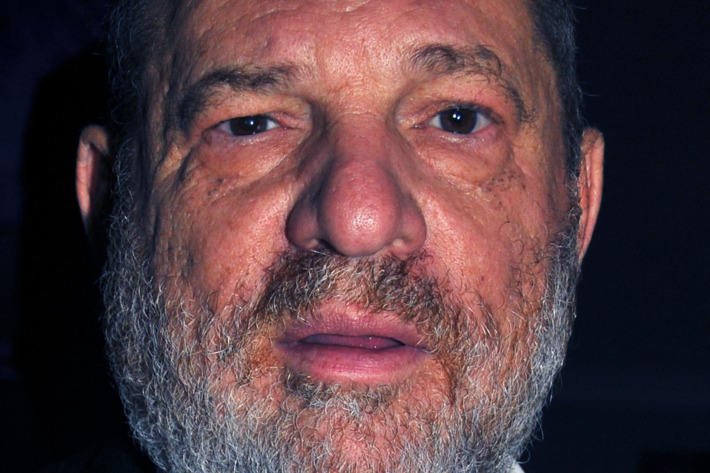 Harvey Weinstein
Disgraced movie producer, Harvey Weinstein, has been sued again for sexual assault. Over 100 famous and non-famous women have accused Weinstein of sexual harassment, sexual assault and or rape. The latest lawsuit is by television show producer Alexandra Canosa, who worked on Weinstein's unoriginal "Marco Polo" series for Netflix.
The lawsuit also names his brother and business partner, Bob Weinstein, their company the Weinstein Company and its board members, past and present, as defendants in the legal action. Members of the board resigned when the Weinstein sexual assault and rape scandal erupted this past October. The board was sued in this lawsuit, due to the fact they had signed off on many settlements for sexual assault and harassment by Weinstein and did nothing to curb his criminal behavior.
Canosa's lawsuit states, "Harvey Weinstein threatened (Canosa) and made it clear that if she did not succumb to his demands or if she exposed his unwanted conduct there would be retaliation including humiliation, the loss of her job and any ability to work in the entertainment business." Canosa states Weinstein sexually harassed, sexually assaulted and battered her for years.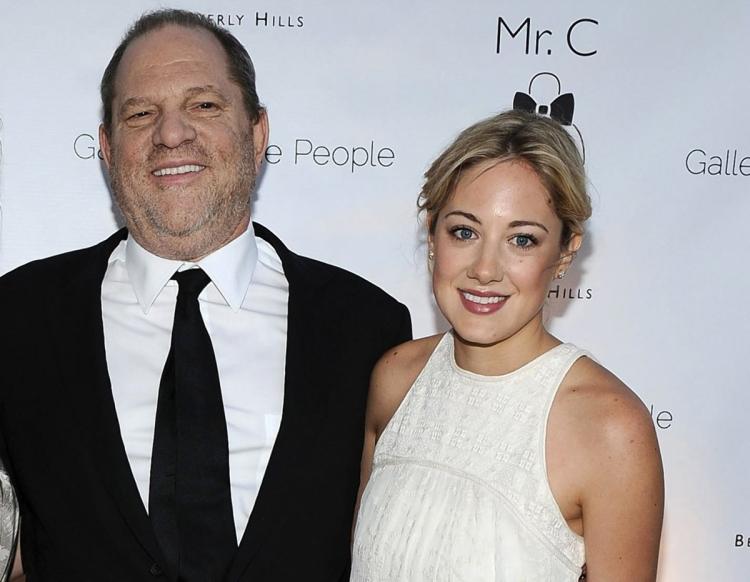 Harvey Weinstein and Alexandra Canosa
Weinstein had entered into a movie and television production deal with multi-billion dollar streaming company, Netflix, to produce a handful of programs for their service. However, Netflix was ripped-off in the deal. Netflix agreed to pay the Weinstein Company millions of dollars for a handful of projects, expecting major hits. However, Weinstein gave Netflix substandard programming that was grossly overpriced.
When the Weinstein sexual assault and rape scandal erupted in October, Weinstein hastily tried to obtain $25,000,000 more in "emergency cash" from Netflix to silence victims and pay lawbreaking private investigators to invade the privacy of his victims, looking for dirt to blackmail them with, to squash all rape claims. Netflix declined Weinstein's greedy request.
Weinstein and his business associates are currently under fire due to many lawsuits filed by victims. Weinstein and his company are also tied up in litigation with creative talent, who seek to void their contracts with the disgraced company. The Weinsteins have sought out a number of investors to buy the company, but this scandal is too widespread to be fixed. The Weinstein Company needs to be closed. The public associates it with Weinstein's evil conduct and will indefinitely...
RELATED ARTICLES
'Lord Of The Rings' Director Sir Peter Jackson Exposes Harvey Weinstein As Having Blacklisted Actresses Ashley Judd And Mira Sorvino For Not Allowing Him To Rape And Sexual Assault Them
Harvey Weinstein Disgustingly Raped Defenseless Actress Annabella Sciorra And Aggressively Pursued Daryl Hannah In A Predatory Manner Outside Her Hotel Room
Harvey Weinstein Has Been Envious Of The Good Looking Actors He Worked With And Forcefully Sought The Same Female Attention For Himself (Video)
Lindsay Lohan Defends Fellow Kabbalah Member Harvey Weinstein Over Raping And Sexually Assaulting Actresses As His Wife Changes Her Mind And Leaves Him
Obama Administration Wastes Huge Sums Of American Taxpayer Money Breaking The Law In America, Britain And Jamaica On Behalf Of Madonna's Kabbalah Center
Hollywood Director Brett Ratner Slammed For Raping And Sexually Assaulting Women In The Fallout From The Harvey Weinstein Rape Scandal
Hollywood Is Exploiting Netflix And Amazon By Grossly Overcharging For Substandard Entertainment While Engaging In Personal Misspending
Barack Obama, Michelle Obama And Hillary Clinton Slammed For Their 'No Comment' On Harvey Weinstein Finally Issues Statements
Rapist Harvey Weinstein Has 91 People Under Surveillance By Private Investigators In Trying To Bully And Silence His Victims
Harvey Weinstein Removed A Woman's Tampon And Sexually Assaulted Her During Her Period Via Oral Sex
Madonna Has Sexually Harassed And Groped People Without Permission Much Like Harvey Weinstein
Harvey Weinstein's Fall From Grace As Sexual Harassment And Charity Fraud Claims Surface
Harvey Weinstein Sued In New York For Raping An Aspiring British Actress
Harvey Weinstein Labeled A Rapist Confirming Previous Site Claims