Hollywood Actor George Takei Accused Of Drugging, Raping And Sexually Assaulting Male Model
November 14. 2017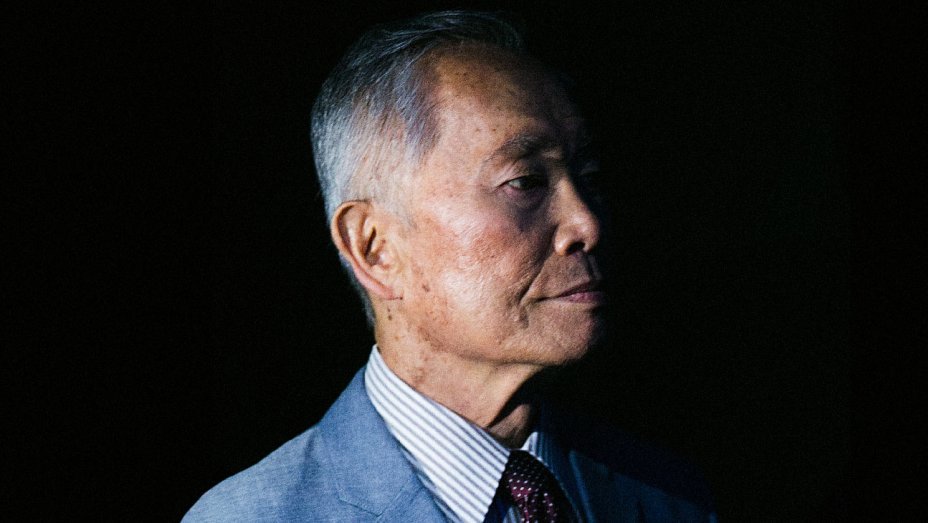 George Takei
Hollywood actor George Takei, famous for his role on the television show "Star Trek" has been accused of drugging and raping former male model and bartender, Scott Brunton. Takei, a Hollywood liberal, who slammed President Donald Trump for privately stating he grabs women by their vagina, stands accused of grabbing a man by his penis. This comes in the wake of another Hollywood hypocrite, Harvey Weinstein, being outed for sexually assaulting and raping women.
Brunton stated that in 1981, he was 24-years-old and Takei was 44. The two met while Brunton worked at Greg's Blue Dot Bar, which Takei frequented. Brunton stated Takei gave him his number and they would speak to each other over the phone. Brunton further alleges they would run into each other at different clubs and one day Takei invited him to dinner and the theatre. He alleges after they went to dinner and the theatre, Takei invited him back to his home, offered him a spiked drink, which quickly caused him to feel sick and he passed out. He alleges he woke up to find his pants around his ankles, Takei on top of him with his hands in Brunton's underwear and groping his penis while trying to further rape him.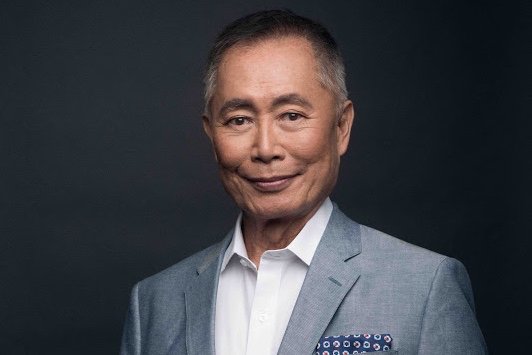 Brunto stated, "I came to and said, 'What are you doing?' I said, 'I don't want to do this.'" He accuses Takei of stating, "You need to relax. I am just trying to make you comfortable. Get comfortable." The Daily Mail reports, "Brunton said he he managed to gather enough strength to push Takei off of him and then went to his car and waited until he felt well enough to drive himself home."
Four of Brunton's friends also told the Hollywood Reporter he previously confided in them about the story. Takei stated he does not remember the incident. Ironically, a past Howard Stern interview is working against Takei, where he stated if a man refuses to have sex with him, he grabs the person's penis and squeezes it very firmly, restricting their movements in trying to escape. Based on what is written online, Brunton further demonstrated this questionable technique on the "Howard Stern Show." Many on social networking accurately referred to this repeated misbehavior by Takei as sexual assault.
STORY SOURCE
Star Trek actor George Takei told Howard Stern he would grab men in order to 'persuade' them to have sex with him - weeks before he was accused of assaulting a male model
Published: 00:23 EST, 12 November 2017 | Updated: 03:52 EST, 12 November 2017 - Star Trek actor George Takei told Howard Stern last month that he grabbed men he was 'trying to persuade' to be with him sexually, it was learned on Saturday. Controversial audio surfaced on Saturday less than a day after Takei denied sexually assaulting male model Scott Brunton while he was passed out in his Los Angeles condo in 1981.
Takei appeared on Stern's radio show last month when the spate of sexual harassment scandals involving powerful Hollywood figures began to make headlines, according to The Hollywood Reporter. The conversation between Stern and Takei touched on the 'irony' of the allegations against movie mogul Harvey Weinstein, particularly in light of the 2005 Access Hollywood tape in which President Donald Trump is heard bragging about grabbing women's genitals.
Star Trek actor George Takei told Howard Stern last month that he grabbed men he was 'trying to persuade' to be with him sexually. Stern then asked Takei if he ever grabbed a man's genitals against his will. Takei appeared taken aback by the question. 'Uh oh,' he said with a laugh. When Stern asked him again, he said: 'Some people are kind of skittish, or maybe, um, uh, afraid, and you're trying to persuade.'
When Stern and his co-host, Robin Quivers, asked Takei if he ever held a job over somebody for sex, he said no. Quivers then asked if he did 'this grabbing at work.' 'It was either in my home,' Takei responded. 'They came to my home.'...
RELATED ARTICLES
New York District Attorney Cyrus Vance Looked The Other Way To Harvey Weinstein's Crimes In 2015 Due To Pressure From The FBI And Obama White House And A Bribe
Hollywood Executives Like Harvey Weinstein Who Cross The Line Into Sexual Harassment And Rape In The Workplace Inflict A World Of Harm On Their Victims
Harvey Weinstein Is No Different From Appalling Industry Men Like Jay Z And LA Reid Who Sexually Harass Women While Threatening Their Careers
Barack Obama, Michelle Obama And Hillary Clinton Slammed For Their 'No Comment' On Harvey Weinstein Finally Issues Statements
Harvey Weinstein Could Lose The Weinstein Company As Filmmakers Bail In The Face Of Rape And Sexual Assault Scandal
Harvey Weinstein Removed A Woman's Tampon And Sexually Assaulted Her During Her Period Via Oral Sex
Harvey Weinstein Sexual Assault And Rape Cases Shows The Pattern Of Bribery Hollywood Operates Under
Weinstein Company Hemorrhaging Money And First Film Flops After Harvey Weinstein Rape Scandal
Harvey Weinstein's Fall From Grace As Sexual Harassment And Charity Fraud Claims Surface
Harvey Weinstein Labeled A Rapist Confirming Previous Site Claims