Is Mila Kunis Taking A Dig At Demi Moore In New Interview While Her Kids Consider A Restraining Order Against Their Mom
July 18. 2012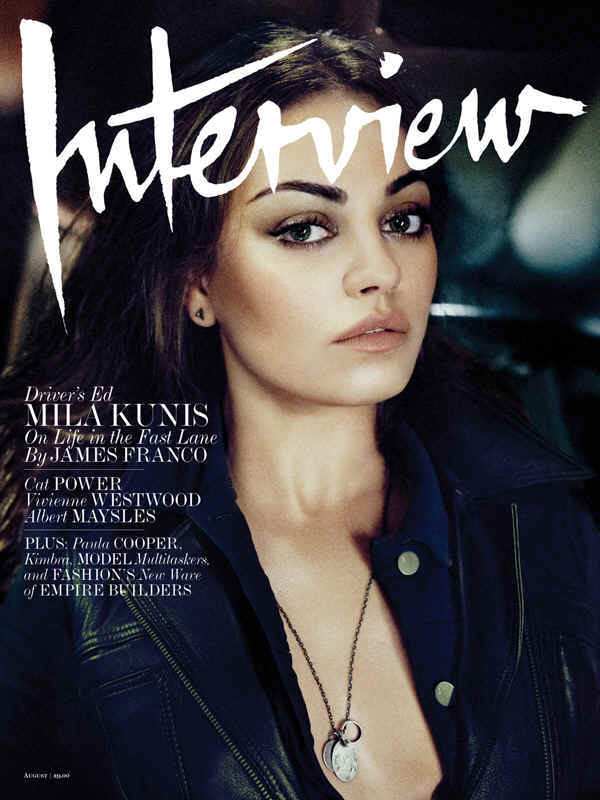 Mila Kunis covering Interview magazine
The object of Ashton Kutcher's affection and Demi Moore's hatred, Mila Kunis, did an interview with well, Interview magazine, where she spoke of being low maintenance. Kunis insists she does not live an extravagant life, something Kutcher,34 complained about in Hollywood, regarding wife and fellow Kabbalah cult member Demi Moore, 49 and her uppity ways.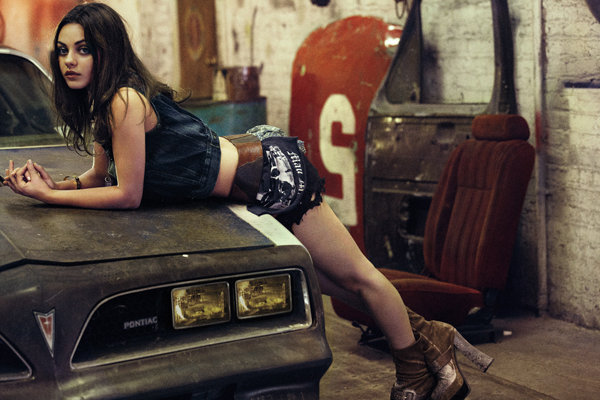 What oh what could Ashton Kutcher be interested in
The two are in the middle of a contentious divorce, with Kutcher avoiding her at every turn, only seeing Moore when necessary. Never mind she knows his ever move and that of Kunis thanks to a private investigator she's hired to stalk them for her.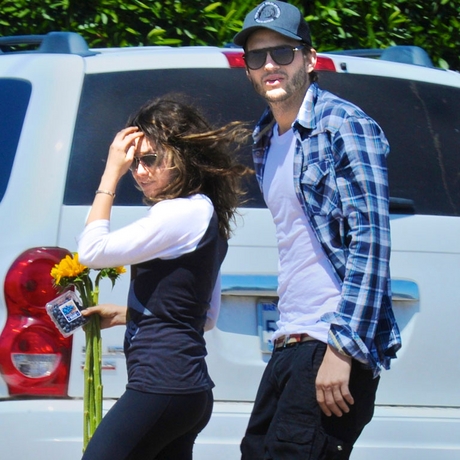 Mila Kunis and Ashton Kutchcer (Photo Credit: Pacific Coast News)
Kunis told the magazine, "I don't live lavishly, so it's not like I have 20 assistants and travel privately and shop every day." Hmm that sounds like Demi Moore. Kunis is the exact opposite of Moore, only they look alike and Mila is young enough to be her daughter.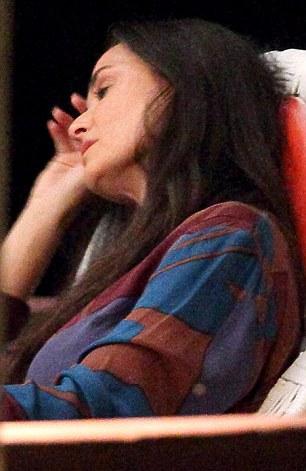 Depressed Demi Moore
Kutcher's been in love with Kunis for well over a decade, but married Moore as a business deal, to become a so-called a-list star. How ironic is it that all of Moore's films have been flopping for the past few years, while Kunis stars in the film "Ted" which just hit number one at the box office.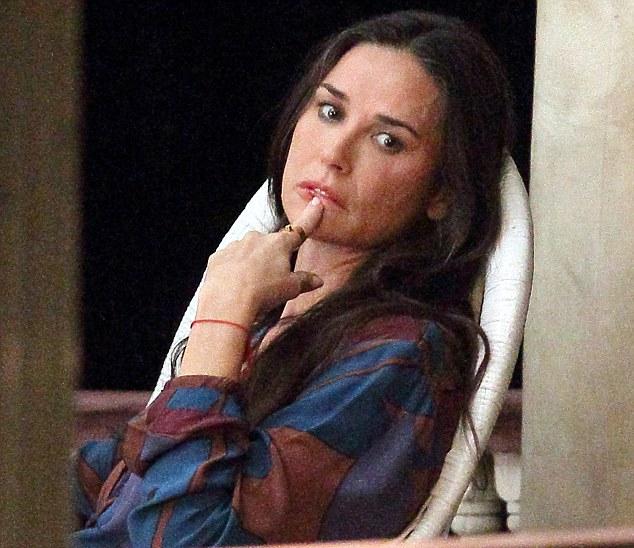 Demi Moore looking crazy (Photo Credit: Pacific Coast News)
Things are really going bad for Moore. She was seen looking very depressed, as news surfaced she has been upset over her daughter's turning on her. It is being stated in the mainstream press that they are considering a restraining order against their mother.
RELATED ARTICLES
Grouchy Demi Moore Has Been Moping Around New York Hiding Her Face From Cameras After Children Break Ties With Her
Demi Moore's Kids Have Turned On Her And Stopped Speaking To Her
Demi Moore And Ashton Kutcher To Take Another Sexless Kabbalah Retreat To Work On Marriage
Is Demi Moore A Bad Mother For Choosing Cheating Husband Ashton Kutcher Over Her Troubled Daughter Scout Willis
Mila Kunis Claims Nothing Is Going On Between Her And Ashton Kutcher Yet She Went Away With Him For The Weekend
Are Things Getting Serious Between Ashton Kutcher And Former Co-Star Mila Kunis
Ashton Kutcher Is Dating Another Woman Nearly Half His Wife's Age - Mila Kunis
Ashton Kutcher Is Rubbing His Newly Found Freedom In Demi Moore's Face Having Sex With Many Women
Rihanna Had Sex With Ashton Kutcher And Was Spotted At His House Late Last Night
Ashton Kutcher Leaves Party With Three Women To Have An Orgy (Video)
Madonna's Kabbalah Center Sends Racist Expletive Filled Email With The N-Word And Death Threats