Judge Orders One Of Rupert Murdoch Hackers To Disclose All Evidence
Ordered To Name Names
August 20. 2011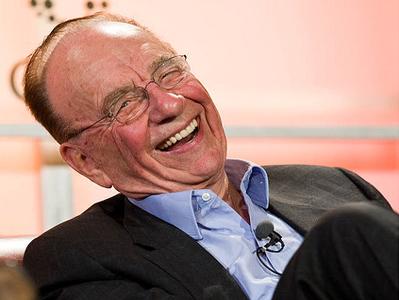 Wow, I can see through his hairline (much like his case). All that illegally made money and he can't buy some good hair dye.
A British judge has ordered one of Rupert Murdoch's hackers, Glenn Mulcaire, who worked for his company News International/News Corp, to disclose the names of the people he has hacked. Actor Steve Coogan won the ruling in a phone hacking case filed against Mulcaire and News Corp.
It should be noted, Murdoch paid Mulcaire's legal fees, in excess of $400,000. However, with the current controversy taking aim at the Murdoch family, they stopped paying his legal fees, prompting Mulcaire to file suit in British Court.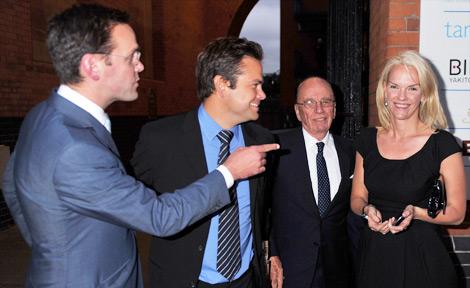 James Murdoch, Lachlan Murdoch, Rupert Murdoch and Elisabeth Murdoch
Mulcaire didn't take the initiative, hire himself at News International/News Corp, then wiretap and hack scores of politicians, celebrities and victims of crime, out of the goodness of his heart. He did it because he was paid and instructed to do so, in orders that came straight from the top.
News International/News Corp already publicly admitted their tip lines produce very few scoops and most people in the know will not talk to them for fear their names will be broadcast all over the news and in the press, to lend credibility to newspaper stories, even after demanding to remain anonymous.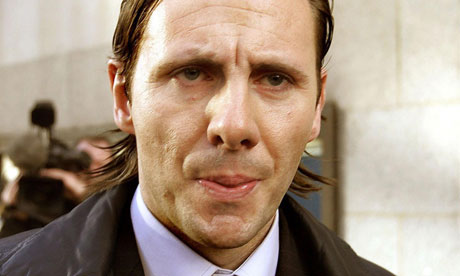 Glenn Mulcaire
Think about it, if you owned newspapers and kept reading incendiary exclusive after incendiary exclusive in your publications, telling the public secrets of what goes on in the privacy of people's homes, on their private phone lines and in their personal medial records, wouldn't you question how your staff was constantly coming up with this invasive information. Well, no you wouldn't question it if you'd paid and told them to get the information illegally, as the Murdoch's have done.
So, unless you are like Joseph in the Bible, having dreams telling you the future and what is going on behind closed doors, it's safe to assume you are illegally hacking and wiretapping people for information to financially profit from.