Marvel Comic Publisher Stan Lee Accused Of Sexually Harassing And Groping Nurses In What Is Standard Behavior In Hollywood Towards Women
January 9. 2018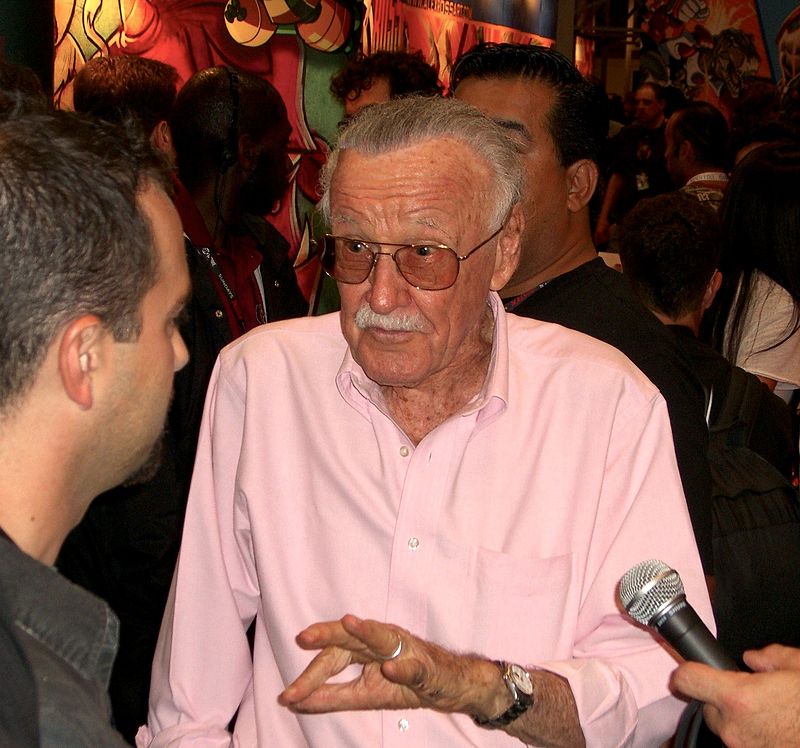 Stan Lee
And the fall out from the Harvey Weinstein sexual harassment, sexual assault and rape scandal continues. 95-year-old comic book writer and publisher, Stan Lee, is in the middle of a scandal alleging he engaged in sexually inappropriate behavior. A nursing company in Los Angeles informed the Daily Mail UK that Lee sexually assaulted nurses via groping them. They also state Lee sexually harassed the nurses, demanding oral sex in the shower and used words such as "p***y" and "f**k."
The nursing company employee stated to the Daily Mail, "He walks around naked and is vulgar towards the women, he asks the for oral sex in the show and wants to be pleasured in his bedroom. He uses the word p***y and f**k in their presence. He's also very handsy and has groped some of the women, it's unacceptable behavior, especially from an icon like Stan."
The nursing company employee further stated, "The owner at the nursing company has openly said to people that Stan has sexually harassed every single nurse that has been to the house. That got back to Lee and sparked this whole thing. It appears the owner, who has nursed Stan herself, eventually decided enough was enough."
Lee's bodyguard, Max Anderson, is a very violent convicted criminal, who beat up his son and wife in separate incidents, even choking his child. Anderson slammed his son on the floor and put him in a chokehold. Anderson's son's injuries raised alarms at school, as she was seen wearing a sling on his arm. Anderson has been accused of intimidating and threatening some of the nurses Lee sexually assaulted and harassed, trying to bully them into silence.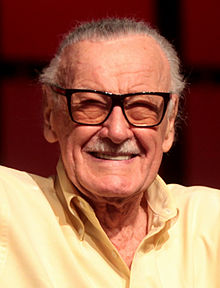 Stan Lee
This is standard behavior in Hollywood. From the inception of this website, I have stated Hollywood has a serious problem regarding sexually inappropriate behavior. It's an open secret in Hollywood. It is a cesspool. They lead very hedonistic lives and do not like being told no. If you refuse them, they will send thugs and private investigators to attack you and destroy your life.
Men are also sexually assaulted in Hollywood (How Does Kelly Preston Feel About Husband John Travolta Cheating On Her With Men and Actor Terry Crews States He Was Sexually Assaulted By A Hollywood Executive Who Grabbed His Penis).
Even underage girls are sexually preyed upon in Hollywood, as seen regarding men like movie director, Michael Bay, who sexually harassed, demeaned and became obsessed with actress Megan Fox (Megan Fox Shook Her Butt For Michael Bay At 15). Rapper Jay Z has also preyed upon underage girls (Jay-Z Slammed By The Biggest Black Blog On The Internet), among others.
Underage boys are also sexually assaulted in Hollywood (8 Former Child Stars State Bryan Singer's Co-Worker And Fellow Director Gary Goddard Molested Them and Bryan Singer Sued Again For Sexually Assaulting And Raping Another Underage Boy and Actors Corey Feldman And Dominick Brascia State Charlie Sheen Raped Corey Haim When He Was 13-Years-Old).
Controversial R&B singer, Chris Brown, was molested by an older girl when he was age 8. Years later when he got into the industry at age 13, his then 33-year-old manager, tINA , is said to have sexually exploited him while he lived at her home (Chris Brown's Manager Responds To Sex Allegations).
STORY SOURCE
EXCLUSIVE: Marvel creator Stan Lee, 95, is accused of groping nurses and demanding oral sex in the shower at his $20m Los Angeles home - but says he is victim of a 'shake down'
Published: 10:43 EST, 9 January 2018 | Updated: 16:35 EST, 9 January 2018 - Comic book legend Stan Lee has been hit with several allegations of sexual assault and harassment by nurses caring for him at his Hollywood Hills home, DailyMail.com can reveal. The Marvel creator, 95, is alleged to have repeatedly groped and harassed a string of young female nurses employed to care for him.
He is said to have asked for oral sex in the shower, walked around naked and wanted to be 'pleasured' in the bedroom. The nursing company which employs the women and caters for celebrities and high end clients is now in a legal dispute with icon Lee, DailyMail.com has learned. But as yet no police complaint has been made and no lawsuits filed.
A lawyer representing Lee told DailyMail.com that Lee 'categorically denies' the 'false and despicable' allegations and fully intends to clear his 'stellar good name' and suggested the allegations could be part of a shakedown. Lee, 95, is the former president and chairman of Marvel and co-created Spider-Man, the Fantastic Four, Iron Man, the X-Men, Hulk among many other beloved comic book heroes.

RELATED ARTICLES
New York District Attorney Cyrus Vance Looked The Other Way To Harvey Weinstein's Crimes In 2015 Due To Pressure From The FBI And Obama White House And A Bribe
Madonna's Kabbalah Cult Is A Threat To British National Security (Harvey Weinstein, Rupert Murdoch, Kevin Spacey)