Prince Philip Accidentally Flashes The Crown Jewels At A Crowd In
The UK
Oh Dear!
September 5. 2012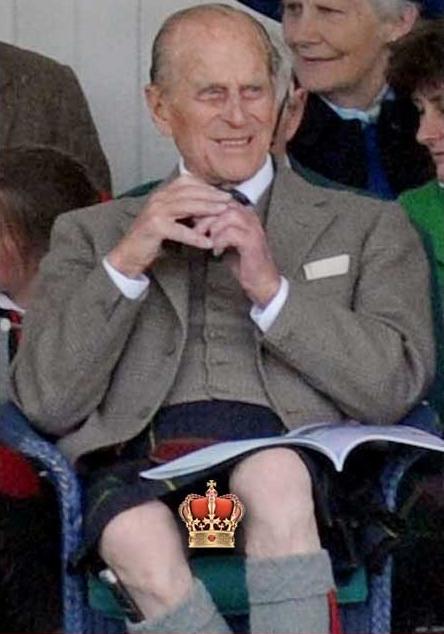 Prince Philip catching a cool breeze (Photo Credit: TMZ/ Pacific Coast News)
TMZ has published a photo of Prince Philip, who is Queen Elizabeth's husband of many years, accidentally flashing his, ahem, nuts and bolts, at a crowd in Scotland, as he was wearing a kilt. At night, it's been a tad nippy in the UK this week, so he probably felt a bit of a draft.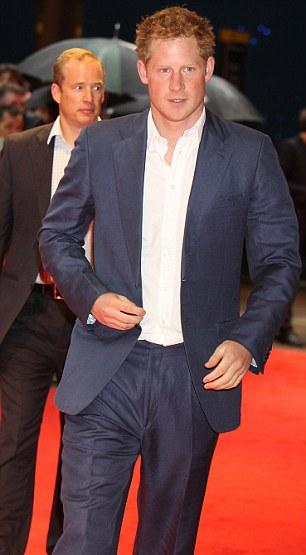 Prince Harry
As you know, TMZ is also the disgraceful website that published photos of Prince Harry, one of the Queen's grandsons, naked in a room full of nude women, playing strip billiards in Las Vegas, Nevada. TMZ certainly has it in for the royal family.
RELATED ARTICLES
Prince Harry Accused Of Taking Cocaine At Nude Party In Las Vegas
Prince Harry Nude Photos Shows The Lows Hollywood Will Stoop To At Others Expense
TMZ And The People That Sold The Prince Harry Nude Photos Should Be Prosecuted
Prince Harry Nude Photo Scandal Is A Wake Up Call
Gold Medalist Swimmers Ryan Lochte And Michael Phelps Say They Pee In The Pool
Madonna Booed In London At The Premiere Of Her Copyright Infringing Film "We"
Critics Savage Madonna's "WE" Movie As Garbage
Boycott Madonna's Rip-Off "We" Movie
Boycott Madonna's Rip-Off "We" Movie - Part 2
Rupert Murdoch Finally Admits His Company's Phone Hacking And Wiretapping Crimes
Madonna's Connection To Phone Hacking And Wiretapping Scandal
8 Of Rupert Murdoch's Top Executives Charged In Phone Hacking Scandal