Critics Savage Madonna's "WE" Movie As Garbage
This Is What Happens When A Fraud Tries TO Make A Movie
September 2. 2011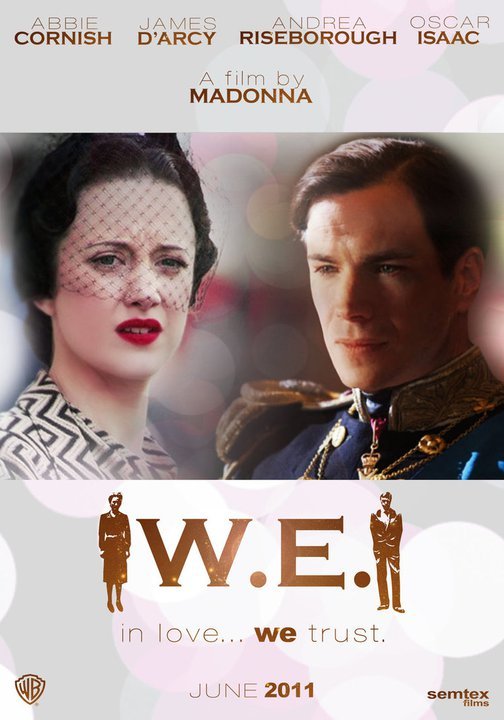 "We" (also known as wee-wee)
This is a follow up to the articles Boycott Madonna's Rip-Off "We" Movie and Boycott Madonna's Rip-Off "We" Movie - Part 2. Critics have been out in full force savaging pop tart Madonna's "We" movie, with the Guardian newspaper leading the pack.
The movie is supposed to be biographical on Wallis Simpson, but it is anything but that. Madwoman Madonna added to the movie, unrelated, unreleased, preexisting copyrighted material that has nothing to do with the royal family, which she stole and now the whole thing makes absolutely no sense, as critics have publicly attested this week.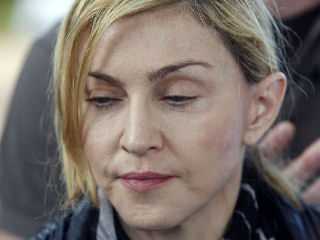 Mad-onna
This is what happens when a thief/fraud tries to make a film they stole - it ends up nonsensical, devalued and stripped of its artistic merit, at the hands of a lazy, unintelligent, sociopathic troublemaker, who refuses to work for a living, opting to steal her way through life and teaching her children to questionably and feloniously do the same. To make matters worse, as she publicly announced, she roped the royal family into helping her make the film and it is going to become a source of lasting shame to them.
RELATED ARTICLES
Malawi Judge Runs Madonna Out Of Court And Citizens Demand Their Land Back From Her
Boycott Madonna's Rip-Off "We" Movie
Boycott Madonna's Rip-Off "We" Movie - Part 2
Rupert Murdoch Finally Admits His Company's Phone Hacking And Wiretapping Crimes
Madonna's Connection To Phone Hacking And Wiretapping Scandal
Renewed Outrage In Britain Over Rupert Murdoch's News Corp Phone Hacking Mom Of Murdered Missing Girl
Confirmed: Kabbalah Is Under Criminal Investigation
Report: Kabbalah Cult Under Grand Jury Investigation
Madonna Fraudulent Charity For Africa Squanders Millions On Big Salaries & Luxury Items For Greedy Kabbalah Members
The FBI Corruptly Granted "Sovereign Immunity" In The Aisha v. FBI Case
Chris Brown Showed Up In My Neighborhood