Record Label Sends Rihanna Back Into The Recording Studio Over Failed Singles From Forthcoming Album And She Is Slammed By Famous Producer
May 5. 2015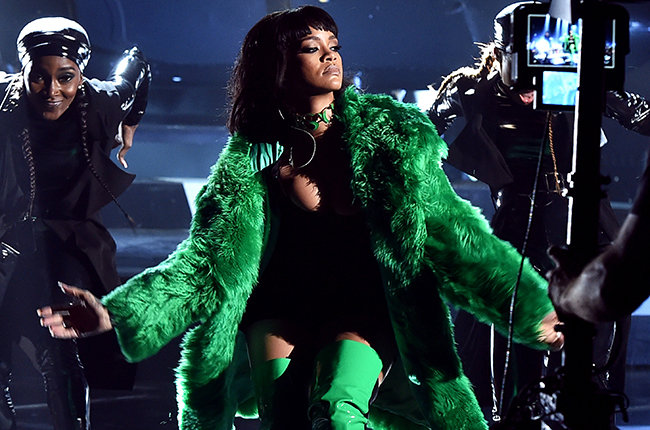 Rihanna
Thieving Kabbalah Center singer Rihanna has been hit with bad news from her record label. Her recent three singles, "Four Five Seconds" "Bit*h Better Have My Money" and "American Oxygen" flopped with audiences, receiving overwhelmingly negative feedback on social networking, despite Kabbalah's best efforts to talk up the singer and her songs via their fake Twitter and Instagram accounts used for promotion.
Rihanna was also hit with a copyright infringement claim for "Bit*h Better Have My Money" by Texas singer Just Brittany. Then a cocaine scandal surfaced, featuring Rihanna snorting cocaine through a straw, in a widely disseminated video clip. Rihanna angrily denied the obvious to the public, but it is not the first time she was caught snorting cocaine.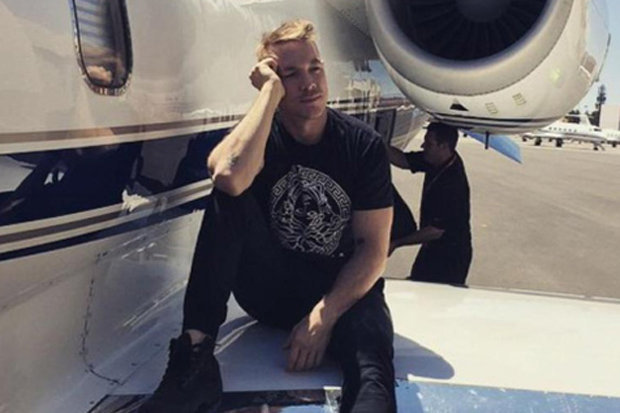 Diplo
With Rihanna's career imploding, the label decided to rework the failing album. As a result, Rihanna was recently paired with producer of the moment, Diplo, who slammed her as having a bad vibe he does not like. As a result of what he says he experienced, Diplo is actively trying to back out of plans regarding working with Rihanna in the recording studio.
The problem is Rihanna believes her own hype the record label and management created, but it is all fake to get the public to buy their products. At the end of the day Rihanna can't sing, dance or act and her career has been based on copyright infringement. She is no Whitney Houston. She is a copyright thief that never should have been famous, as she did so via stealing other people's protected intellectual property, in violation of the law.
STORY SOURCE
I'm bigger than her: Diplo takes a swipe at Rihanna
Published 3rd May 2015 - SUPERSTAR DJ Diplo has taken a swipe at Rihanna after she gave the hit-maker the cold shoulder during a recent studio visit. NOT IMPRESSED: Diplo has snubbed Rihanna. The Bajan-beauty has headed back into the studio to rework on her eighth studio album after lead single B**** Better Have My Money failed to make an impact on the charts.
The single only peaked at number 27 in the UK charts – a far cry from her chart-topping smashes We Found Love and Diamonds. Meanwhile Diplo, 36, is the man of the moment with his track Lean On currently enjoying worldwide success. "I was in the studio with Rihanna two weeks ago, still playing the game," Diplo told The Standard. "I was trying to convince her why she should do so-and-so and thinking, 'Lean On is bigger than any of her songs around the world right now. Why am I even sitting here trying to negotiate?' "I honestly was not that interested in working on her record but I'll never say no to anybody until I've gotten a vibe from them."...
RELATED ARTICLES
Madonna "Hard Candy" Copyright Infringement (Part 1)
Rihanna Slammed Over The Song And Video 'American Oxygen'
Rihanna Caught Snorting Cocaine Which Prompts The Singer To Slam People On Social Networking Over Comments On Her Drug Addiction (Video)
Rihanna Desperate Over Her Failing CD Singles And Unreleased CD Drops Third Poorly Received Track Before The Stalled Album's Release