Rihanna Tweeting Chris Brown Pandering To Her Cheating Woman Beating Abuser
September 26. 2012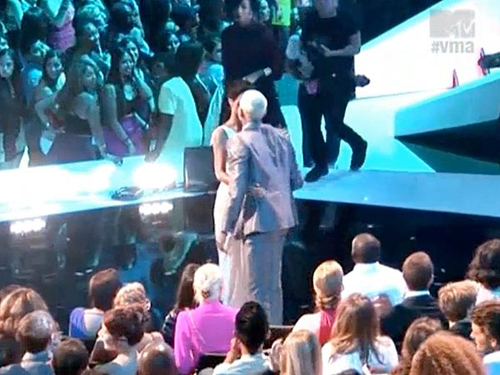 Rihanna and Chris Brown kissing at the VMA's
According to reports, pop model, Rihanna tweeted boyfriend, R&B singer and pop locker, Chris Brown, to wish him well at his probation hearing in court, regarding the 2009 domestic violence incident that involved him nearly beating her into unconsciousness.
Brown has been messing up on probation, blowing off the terms the judge set for him to adhere to, in order to avoid jail on felony charges. Brown simply doesn't care about Rihanna or the court, as his top priority is himself and how many women he can have sex with and how much drugs he can take.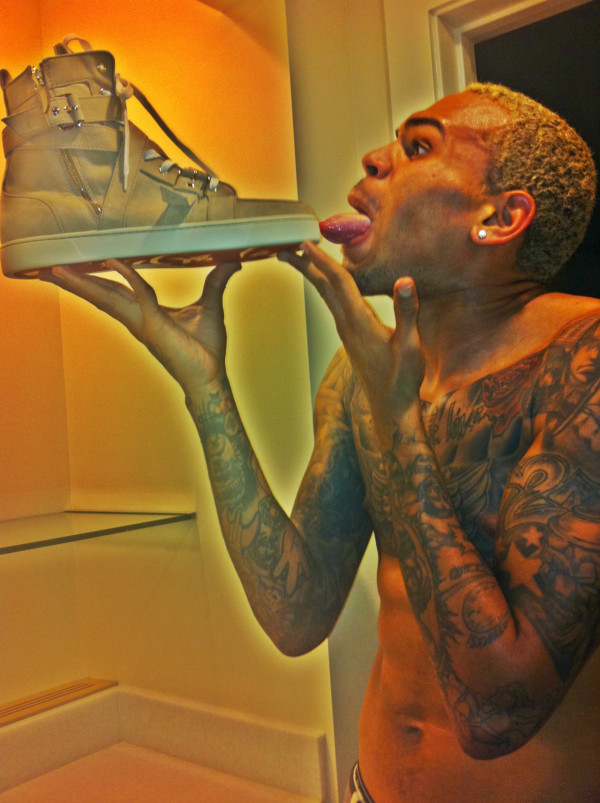 Chris Brown
He is a walking disaster that refuses to change. Yet, here you have it, Rihanna is cooing over Brown online, calling him baby, making a fool of herself for a dude that not only beat her so badly her face looked like she was in a boxing match and lost, he is sleeping with other women, who are laughing at her behind her back to other people.
There's one word for that - weak! No wonder he doesn't respect her. Brown knows he can do anything he wants, no matter how terrible and Rihanna will let him get away with it. Once again, I reiterate what I stated on the site earlier in the week, how long before he starts beating her up again.
RELATED ARTICLES
How Long Before Chris Brown Starts Beating Rihanna Again Now That They Are Trying To Publicly Get Back Together
Rihanna Given False Hope Over Claims Chris Brown Publicly Dumped Girlfriend Karrueche Tran Which He Denies
Chris Brown Refusing To Dump Karrueche Tran Despite Rihanna's Begging And Bawling
Chris Brown And Drake Being Sued For Millions Due To Rihanna Fight She Instigated
Rihanna Is Really Full Of Herself To Curse At Drake, Lil Wayne And Nicki Minaj At The MTV Awards
Rihanna Trying To Use Sex To Get Chris Brown Back
Chris Brown Is His Own Worst Enemy With Controversial Beaten Woman Tattoo
Rihanna Is Really Full Of Herself To Curse At Drake, Lil Wayne And Nicki Minaj At The MTV Awards
Chris Brown Slams Rihanna As A Woman Everyone In The Industry Has Had Sex With
Rihanna Cutting Up Cocaine On Her Bodyguard's Head In Public And Lying About It Is Disgraceful
Rihanna And Madonna's Kabbalah Committed Copyright Infringement In Stealing The Film Battleship
Rihanna Had Sex With Ashton Kutcher And Was Spotted At His House Late Last Night
Rihanna Fans Are Threatening To Kill Chris Brown's Girlfriend Karrueche Tran
Rihanna Uses Mean Racial Slur In Reference To Chris Brown's Girlfriend Karrueche Tran (Photo)
Chris Brown Showed Up In My Neighborhood