Rihanna Is Really Full Of Herself To Curse At Drake, Lil Wayne And Nicki Minaj At The MTV Awards
September 10. 2012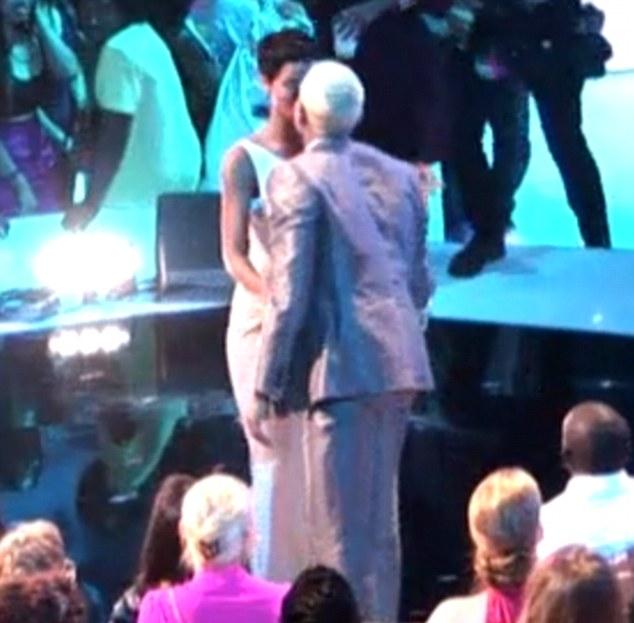 Rihanna kissing Chris Brown
A few days ago, so-called singer, Rihanna, was caught in an embarrassing moment that she did not realize cameras were on her at the MTV Awards, during Lil Wayne, Drake and Nicki Minaj's award for "Best Hip Hop Video." Rihanna stated of the trio to someone at her table, "I hate the as**oles."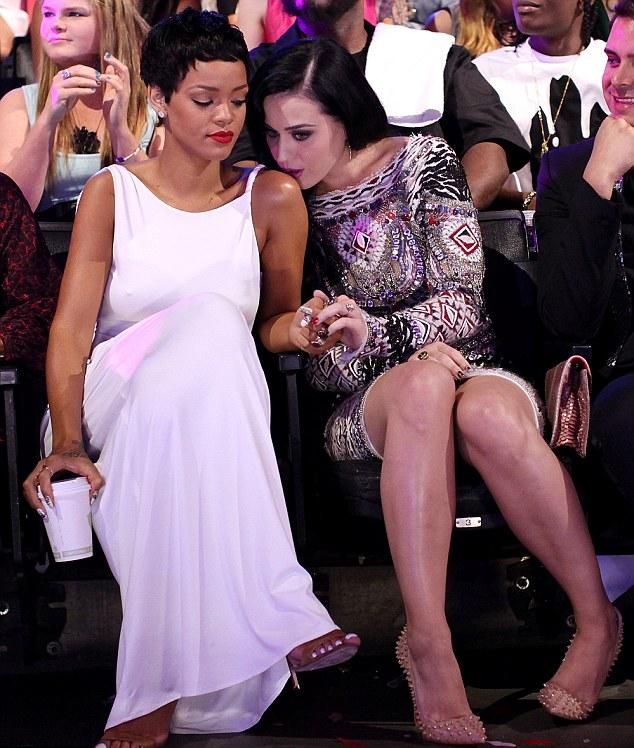 Rihanna and another of her sex partners Katy Perry
Considering the bottle brawl she initiated at the W.i.P. night club in New York, between Drake and Chris Brown, two of many men she has slept with, shouldn't they be the ones who are offended at her presence. Drake and Brown, who she went up to and kissed on stage at the aforementioned award show, have been sued by several people and the night club closed, as a result of Rihanna's violent conduct.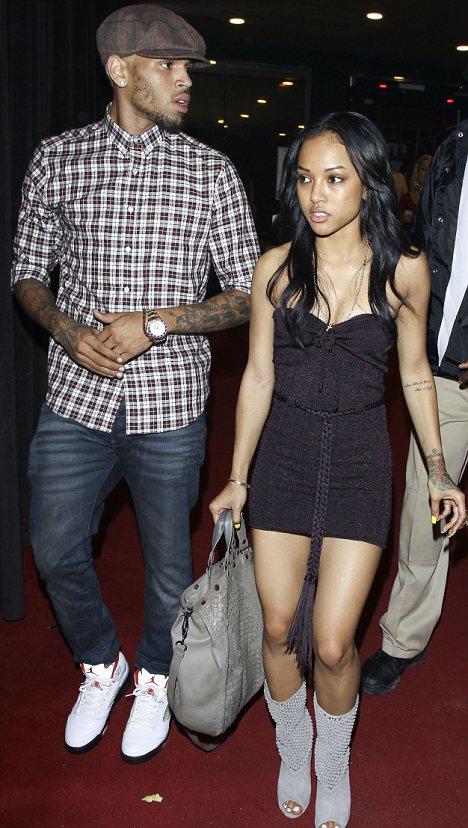 Chris Brown and girlfriend Karrueche Tran (Photo Credit: Xposurephotos)
Rihanna is mentioned in all the respective lawsuits. Over a dozen people were left injured and NBA basketball player, Tony Parker, was left with damage to his eyes, smack in the middle of his multi-million dollar career that has been jeopardized. To go around calling people that after the trouble she has caused is an act of self-delusion.
RELATED ARTICLES
Chris Brown Refusing To Dump Karrueche Tran Despite Rihanna's Begging And Bawling
Rihanna Ripped Off FeFe Dobson
Rihanna Stole New Video From Photographer
Photographer's Theft Lawsuit Against Rihanna Will Proceed
Chris Brown And Drake Being Sued For Millions Due To Rihanna Fight She Instigated
Rihanna And Madonna's Kabbalah Committed Copyright Infringement In Stealing The Film "Battleship"
Rihanna's Rip Off Movie Battleship Is Pronounced The Biggest Bomb Of 2012
Rihanna Had Sex With Ashton Kutcher And Was Spotted At His House Late Last Night
Rihanna Fans Are Threatening To Kill Chris Brown's Girlfriend Karrueche Tran
Rihanna Uses Mean Racial Slur In Reference To Chris Brown's Girlfriend Karrueche Tran (Photo)
Chris Brown Showed Up In My Neighborhood