Chris Brown Refusing To Dump Karrueche Tran Despite Rihanna's Begging And Bawling
August 31. 2012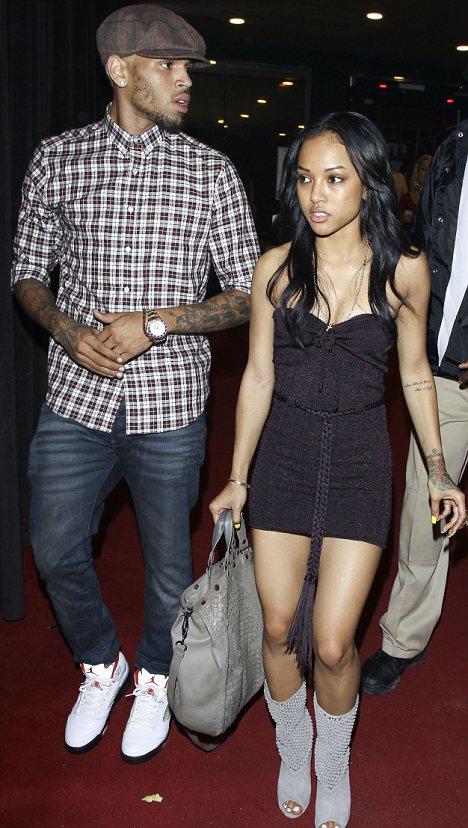 Chris Brown and Karrueche Tran (Photo Credit: Xposurephotos)
Despite so-called singer Rihanna's public bawling, whining, complaining and insults, Chris Brown has refused to dump girlfriend Karrueche Tran. Rihanna has issued some low blows regarding Tran that were pathetic. For a woman making a song about her vagina allegedly being better than another woman's, it sure is ironic that he is still with the other woman, whose female unit you disparaged.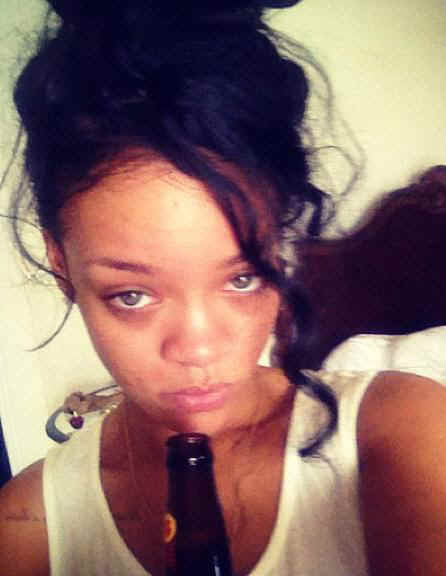 Rihanna drunk as usual
How are you going to insult the woman's vagina - like it's any of your business. That was desperate. Why do some people always like to claim their private parts are better than those of other people. God made the next person, just like He made you. Why insult someone on such a personal level in something you are not able to properly verify.
RELATED ARTICLES
Rihanna Ripped Off FeFe Dobson
Rihanna Stole New Video From Photographer
Photographer's Theft Lawsuit Against Rihanna Will Proceed
Chris Brown And Drake Being Sued For Millions Due To Rihanna Fight She Instigated
Rihanna And Madonna's Kabbalah Committed Copyright Infringement In Stealing The Film "Battleship"
Rihanna's Rip Off Movie Battleship Is Pronounced The Biggest Bomb Of 2012
Rihanna Had Sex With Ashton Kutcher And Was Spotted At His House Late Last Night
Rihanna Fans Are Threatening To Kill Chris Brown's Girlfriend Karrueche Tran
Rihanna Uses Mean Racial Slur In Reference To Chris Brown's Girlfriend Karrueche Tran (Photo)
Chris Brown Showed Up In My Neighborhood