Another Famous Dance DJ Slams Madonna For Promoting Drug Use
Boycott Madonna!
March 31. 2012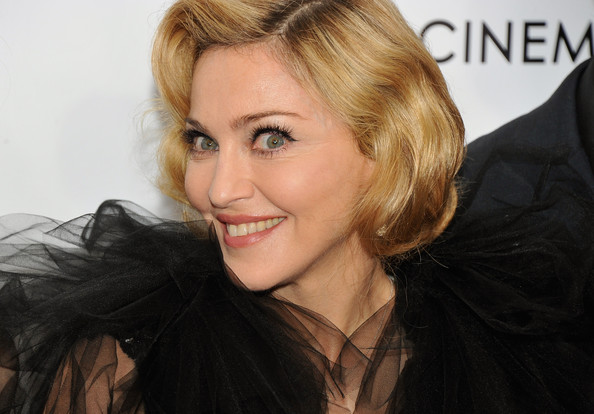 Deranged witch Madonna
Famed dance DJ Paul Van Dyk has slammed crazy pop tart Madonna for promoting drug use, with a reference she made to Ecstasy, which has caused the overdose and death of man teens and adults. Wanting to appear cool at the Ultra Music Festival in Miami, Florida, vile, thieving, unoriginal Madonna made the pronouncement, that offended others, such a famous DJ Deadmau5, who denounced her for it. Some people will do any dumb thing for publicity and attention and Madonna is certainly the queen of desperate and pathetic.
STORY SOURCE
DJ Paul van Dyk Calls Madonna 'Molly' Comment 'So Stupid'
2:20 PM PDT 3/30/2012 - The producer derides the music superstar's casual use of a slang term for ecstasy at the Ultra Music Festival. Madonna made "the biggest mistake of her career" at Ultra Music Festival, says electronic music veteran Paul van Dyk.
"I don't think she was thinking much," the DJ/producer told Billboard. "The only thing she was probably thinking was, 'I need to connect with a young crowd,' and she made the biggest mistake of her career." Van Dyk joins Deadmau5 -- who had a much-publicized Twitter spat with the singer -- in condemning comments she made while introducing Ultra headliner AVICII on Saturday (March 24) to an all-ages crowd of over 50,000...
http://www.hollywoodreporter.com
Paul Van Dyk: Another DJ Who Thinks Madonna Is An Idiot
Madonna once famously sang, "Hey Mr. DJ, put a record on—I wanna dance with my baby!" That DJ's response 12 years on seems to be a resounding: "Hey Madonna, you're a f**king idiot!"
In case you missed the initial hullabaloo, it went a little something like this: Madonna made a quick appearance at the Ultra Music Festival last weekend, asking the crowd, "How many people in this crowd have seen Molly?" in a not-so-subtle reference to ecstasy-gobbling. Canadian electro producer Deadmau5 was quick to rant and rave (no pun intended) against the Material Girl online, posting on Facebook: "Very classy there madonna. "HUR DUR HAS ANYONE SEEN MOLLY???" such a great message for the young music lovers at ultra...
Madonna's Connection To Phone Hacking And Wiretapping Scandal
The Daily Mail Is Actively Engaging In Hacking, Phone Hacking And Wiretapping
The FBI Corruptly Granted "Sovereign Immunity" In The Aisha v. FBI Case
Madonna Has Been Getting More Plastic Surgery In Trying For A Comeback After Failed Albums
Madonna And Kabbalah Close Their Corrupt Charity Due To Criminal Investigation
Rupert Murdoch Finally Admits His Company's Phone Hacking And Wiretapping Crimes