Insurance Company Seeks Court Order To Drop Usher's Coverage Stating He Did Not Disclose The Fact He Has Genital Herpes
Insurance Company Gives Credence To Claims Usher Has Genital Herpes And Has Been Recklessly Infecting Others
August 11. 2017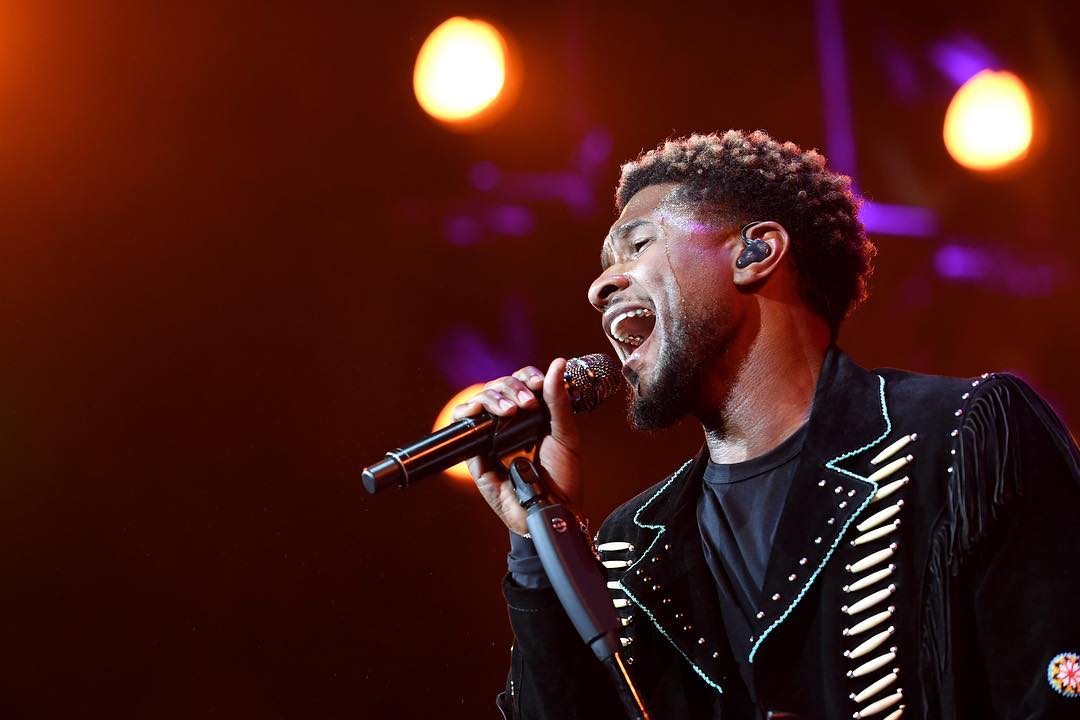 Usher in concert
Some celebrities buy insurance coverage that provides them with legal representation in the event they are sued. Embattled singer, Usher, is currently in court regarding two lawsuits filed against him alleging he exposed three women and one man to genital herpes. There are two lawsuit, as the first case was secretly settled for $1,100,000.
The second lawsuit filed against Usher is for $20,000,000, as the female plaintiff has tested positive for genital herpes. The second lawsuit has three plaintiffs - two women and a gay man. Plaintiff Quantasia Sharpton, who does not have herpes, but states she had sex with Usher 2-years ago, came forward this week and told her side of the story.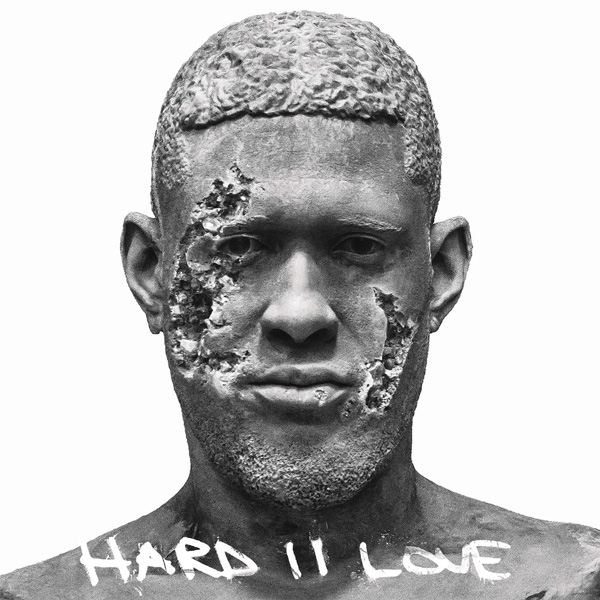 Usher's most recent album cover "Hard II Love" features his likeness in a statue. As noted by a few people online, the album cover looks like someone with sores on their face. Genital herpes infections (herpes simplex two) can appear on the eyes, cheeks and lip, as seen in the "Hard II Love" album photo. If a person touches a herpes sore and then their eyes, the infection can transfer to the eye and emerge as an outbreak on said region of the face. Even the title "Hard II Love" is telling.
New York Marine and General Insurance Company retained an attorney to make an appearance in the $20,000,000 lawsuit filed by a Jane Doe. The insurance company stated in a motion they will not be paying Usher's legal fees or any subsequent settlements, as the police he purchased does not include, "Bodily injury...arising out of the transmission of any communicable diseases" by the policy holder. Translation: Usher is out of gas.
Usher has yet to respond to any of the claims, which is making him look guilty. If someone made such a serious allegation against you, would you not deny it immediately if it were untrue, to stem the damage to your name and career. No publicist would advise a client to take the non-existent course of action Usher has, as his silence has aided in destroying his name.
STORY SOURCE
Usher On His Own In Herpes Lawsuits...Insurance COmpany Wants Out
RELATED ARTICLES
Male Celebrities Like Usher Who Infect Others With Sexually Transmitted Diseases Should Have Been Taken At Face Value When They Publicly Bragged About Promiscuity
Judge Makes Ruling On Wrongful Death Case Against Actor Jim Carrey Regarding Legal Claim He Infected His Girlfriend With STDs Leading To Her Suicide
Several Women Have Contacted Los Angeles Attorney Lisa Bloom Stating Usher Infected Them With Genital Herpes
Usher Sued For $20,000,000 Over Claims He Infected Another Woman With Genital Herpes While Cheating On Wife
Sean 'Diddy' Combs Sued Over His Bisexual Sex Romps That Exposed His Underpaid Chef To Sexual Harassment
Diddy Being Silent On Government Claims He Has Sex With Underage Boys Gives A Certain Impression
New Lawsuit Against Singer Usher For Infecting Two More Women And A Man With Genital Herpes
Usher's First Accuser Steps Forward Suing Him For Exposing Her To Genital Herpes (Videos)
Woman Stalking Diddy While Claiming To Be His Wife Arrested For False Police Complaints
Singer Usher Paid $1,100,000 Settlement To Woman He Infected With Genital Herpes
Diddy And French Montana Looking Suspect In Photo At His Miami Mansion