Police Widen Rupert Murdoch News Corp Criminal Probe To Include Computer Hacking
August 3. 2011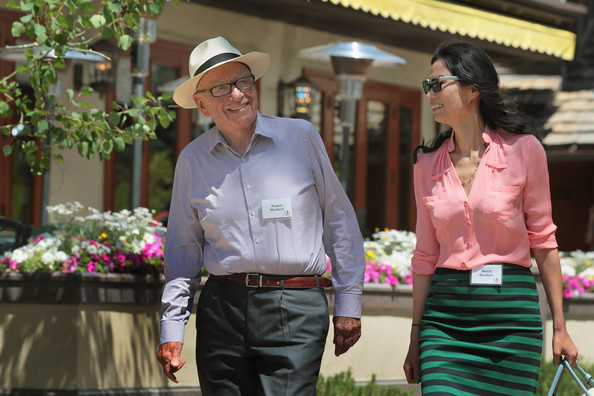 Rupert Murdoch and wife Wendi Murdoch
The Met Police and its parent agency, Scotland Yard, have expanded the criminal investigation into Rupert Murdoch's News International/News Corp, to include computer hacking. As I have maintained for years, with digital and written proof from computer experts, Murdoch's companies specialize in hacking and wiretapping.
The egregious misdeeds of pop singer, Madonna, who is affiliated with the Murdoch family through Kabbalah and clearly established financial ties of a very questionable and illegal nature, alerted me to this fact when I was hacked and the preexisting, Library of Congress copyrighted contents of my business computers, were illegally copied and used, prompting me to file a formal complaint against her and the aforementioned companies with the Metropolitan Police. Madonna, who lives in America and Britain, has committed extensive crimes in the scandal on both nations' shores and continues to do so.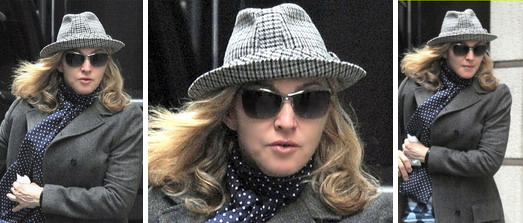 Loose cannon, Madonna, brought this mess on News International/News Corp with her arrogance, over the top conduct, braggadocios behavior and inability to know when to quit, drawing attention to her crimes, in tandem with theirs, which led to the formal complaint being filed.
As I have stated in past articles, Kabbalah Centers, have hackers on staff that hack into the computers, email and websites of people they target on a daily basis, copying the contents, then forwarding it to members of the questionable group which has been called a cult, such as serial copyright infringer, Madonna, who unlawfully utilize the data for profit (Lindsay Lohan In Psychiatric Wing Of UCLA, Confirmed: Kabbalah Is Under Criminal Investigation and Report: Kabbalah Cult Under Grand Jury Investigation).
After my claims, it was later revealed in July 2011, by a former Murdoch employee, News Corp's network, Fox News, has a secret department solely devoted to phone hacking, illegal wiretapping, hacking and other forms of criminal invasion of privacy for profit (Fox News Has A Secret Phone Hacking Department In The Building Says Former Employee).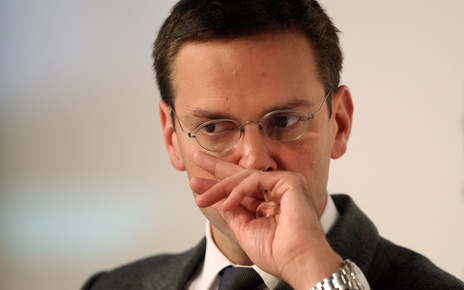 Rupert Murdoch's son and News Corp employee, James Murdoch, has already been outed by three former employees for lying in Parliament about the scandal
Based on the criminal misdeeds I and others have witnessed come out of Madonna, Hollywood (News Corp included), the BBC and E4, it is clear phone hacking, wiretapping and hacking, among other things, has become the new corporate model, in the name of undue financial profits and criminally so.
The arrogance of it all, that people think they can do such things, is baffling. I do not claim to understand such brazen, unrepentant criminality. It is undiluted, barefaced greed and unprovoked ill-will of the worst nature.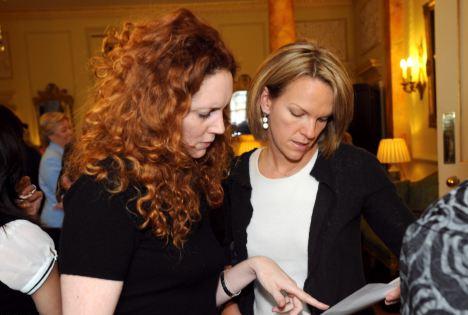 Former News International employee, Rebekah Brooks (left) and Rupert Murdoch's daughter, Elisabeth Murdoch (right), who also works for News Corp. Both women are involved in the crimes, with the former having been arrested last month.
It is disgraceful and quite appalling that some companies choose to run their businesses in such an illegal, dishonest, intrusive manner, anchored on unadulterated perversion, as it betrays an extremely poor work ethic, worthy of the highest criminal prosecution.
Privacy is gone, people. It has been ripped away from us, by the barbarians among us. Certain people in the corporate sector that can only be classed as the lowest common denominator, as they clearly think such sick conduct is acceptable human behavior. Why else would they do it. They are also individuals without conscience or ethics that believe they are to criminally profit from people's suffering, misery and bereavement.
FBI Director Robert S. Mueller
With all the arrests and charges flying in Britain and a supposed criminal investigation in America by the FBI, who've known about the crimes for years but looked the other way to it, there are still high profile people engaging in the illegal, invasive criminal conduct, so believing they have bought off law enforcement officials in America and Britain, that they have nothing to worry about. It's business as usual.
STORY SOURCE
British police widen hacking investigations to computers
Fri, Jul 29, 2011 - A gap (at bottom R, L of the door) where the News of the World's logo used to be is pictured amongst the signage representing News International's British national newspapers outside the company's headquarters in London, on July 17. Police said Friday they are to set up a new team to investigate allegations of computer hacking arising from their probe into phone hacking
British police said Friday they are to set up a new team to investigate allegations of computer hacking arising from their probe into phone hacking at the defunct News of the World newspaper. Scotland Yard said some allegations that had been raised during its latest investigation, launched in January, into breach of privacy at the Rupert Murdoch-owned tabloid were outside the remit of the current probe. The current investigation, called Operation Weeting, is looking at allegations of phone hacking but the new investigation, called Operation Tuleta, would look at the new claims, which included computer hacking...
RELATED ARTICLES
Renewed Outrage In Britain Over Rupert Murdoch's News Corp Phone Hacking Mom Of Murdered Missing Girl
Fox News Has A Secret Phone Hacking Department In The Building Says Former Employee
Senator Demands FBI Investigate Rupert Murdoch For Hacking Rival & Stealing Their Copyrights
News Corp Employees State James Murdoch Lied In Parliament About The Phone Hacking Scandal
News Corp And Insider Trading In The Phone Hacking Scandal
Australian Prime Minister Slams Rupert Murdoch And News Corp
A Second News Corp Whistleblower Died
Rupert Murdoch Illegally Accessed The Medical Records Of The Prime Minister's Sick Child
Delusional Rupert Murdoch Thinks The Public Adores Him
Rupert Murdoch Executive Admitted To Bribing The Metropolitan Police (Video)
The Head Of The Wall Street Journal Resigns Due To Rupert Murdoch Phone Hacking Scandal
Privacy Invader Rebekah Brooks Resigns From Rupert Murdoch's News Company
The FBI To Investigate Rupert Murdoch's News Corp
Report: Rupert Murdoch To Relaunch News Of The World As The Sun On Sunday
Rupert Murdoch's News Corp In Trouble As More Employees Are Arrested And News Of The World Closes
Rebekah Brooks Played Sex Games In The Office With Rupert Murdoch
Rupert Murdoch Finally Admits His Company's Phone Hacking And Wiretapping Crimes
The FBI Corruptly Granted "Sovereign Immunity" In The Aisha v. FBI Case
Madonna's Connection To Phone Hacking And Wiretapping Scandal