Pop Singer Michael Jackson Has Died
June 25. 2009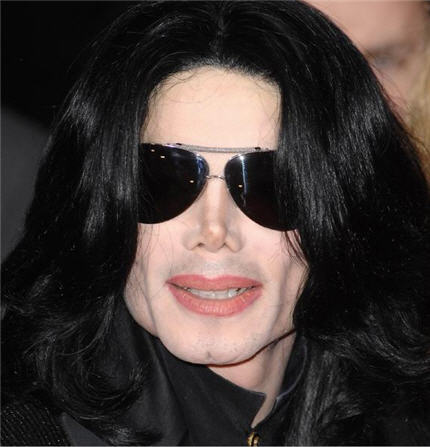 Michael Jackson
Pop star Michael Jackson died today after suffering full cardiac arrest. He was 50-years-old. Jackson is survived by his three children. He is the first of the famous singing family to pass away. He spent his solo career at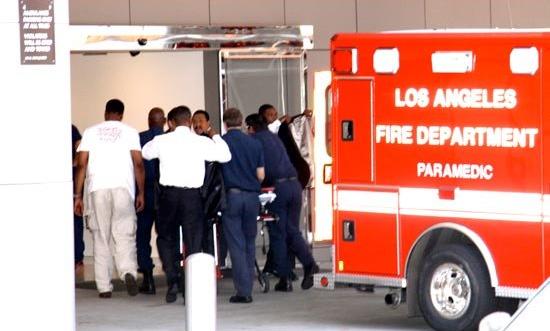 I've written about Michael Jackson over the past several years in the Sound Off Column and on this site, even yesterday, jokingly using one of his lyrics in an article about Chris Brown. I was not a fan of his lifestyle, but his music has so become apart of pop culture, in a career that spanned 40 years.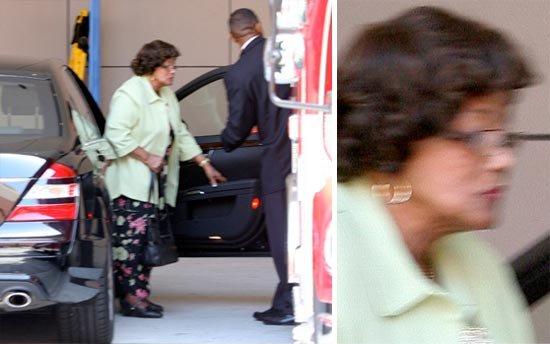 Katherine Jackson, Michael's Mom

Jackson was a talented musician, but his career was often overshadowed by controversy, such as the child molestation cases and accusations of the like. For the record, I do not believe he was a child molester, but he was quite naive and surrounded himself with people who were not of the best character.

He was teased as a teen, called "big nose" and taunted over his acne, which led to him developing dysmorphia, resulting in drastic plastic surgery and skin alterations.

Jackson also did not know what it was like to have a peaceful family life and childhood, something that has damaged many a psyche, even into adolescence and middle age.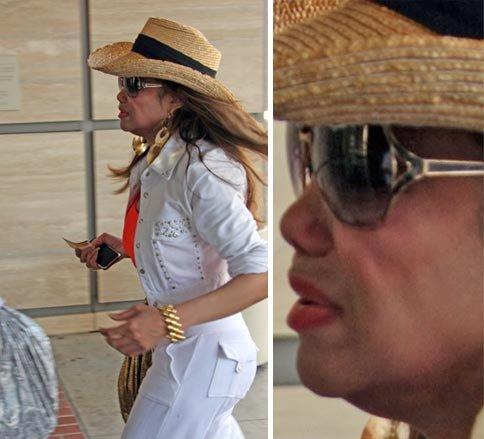 Latoya Jackson
Michael's mental age, even into his adult years, was that of a child. Tinseltown is a sick, warped place to grow up and that is the impact it had on his mind. Well into adulthood, he still played with children's toys, had sleepovers and lived his life in an amusement park as a result.
His grown up problems were another story. He developed a prescription pill dependency, which is very dangerous. Not only does it stay in and build up in the blood stream, it weakens the heart. Many a celebrity has died in that manner.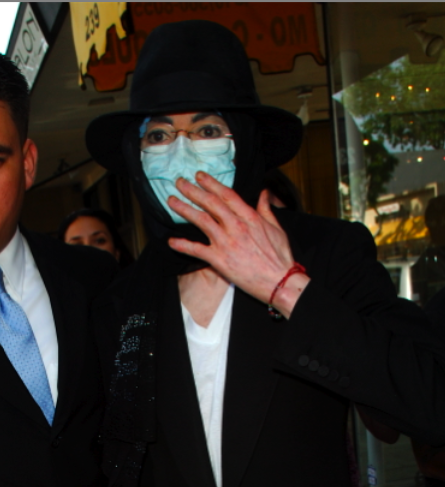 Michael Jackson wearing a Kabbalah red string
For a man that was already underweight, had undergone many plastic surgery procedures, faced massive stress on a regular basis, dabbled in the mind-bending and stressful Kabbalah cult, was abusing prescription pills and trying to workout for a comeback tour, this was a deadly combination.
He was said to be training with a bodybuilder this month, which would have been dangerous with Jackson's prescription pill usage.
He lived for his art and died for it as well.
RELATED ARTICLES
Michael Jackson Rep Says He Is Not Sick
Michael Jackson Sued For $1 Billion
Michael Jackson Settles With Sheikh
Michael Jackson Misses Court - Nose Caving In
Michael Jackson Sued For Flaking On Deal
Rihanna Got Michael Jackson Sued
Michael Jackson Dies
Posted Jun 25th 2009 5:20PM by TMZ Staff - We've just learned Michael Jackson has died. He was 50.
Michael suffered a cardiac arrest earlier this afternoon at his Holmby Hills home and paramedics were unable to revive him. We're told when paramedics arrived Jackson had no pulse and they never got a pulse back.
A source tells us Jackson was dead when paramedics arrived. A cardiologist at UCLA tells TMZ Jackson died of cardiac arrest.
Once at the hospital, the staff tried to resuscitate him but he was completely unresponsive.
A source inside the hospital told us there was "absolute chaos" after Jackson arrrived. People who were with the singer were screaming, "You've got to save him! You've got to save him!"
We're told one of the staff members at Jackson's home called 911. La Toya ran in the hospital sobbing after Jackson was pronounced dead.
Michael is survived by three children: Michael Joseph Jackson, Jr., Paris Michael Katherine Jackson and Prince "Blanket" Michael Jackson II.
Taylor is a supporter of Kabbalah and member of the Kabbalah Centre. She encouraged friend Michael Jackson to wear a red string as protection from the evil-eye during his 2005 trial for molestation, where he was eventually cleared of all charges.
The King of Kabbalah?
updated 3:46 p.m. ET, Thurs., June 23, 2005 - Is Michael Jackson turning to Kabbalah? The singer has been wearing the red string bracelet favored by followers of the trendy religion, and a Kabbalah insider tells the Scoop that Jackson has been dabbling in the mystical offshoot of Judaism, whose members include Madonna and Britney Spears.
"Jackson is friendly with Elizabeth Taylor who has studied Kabbalah, and it's my understanding she got him interested in it," says the source. "He's been wearing the red string during the trial, like Winona Ryder did during her trial, because it wards off the evil eye. Looks like it worked."...