Sony Suffers Another Hack
June 4. 2011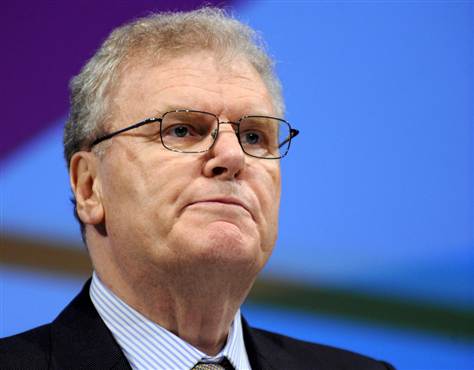 Sony CEO, Howard Stringer, is not looking too good right now
Hackers made good on their threats to pulverize Sony online again, via a new attack on their music and film companies. Hackers completely raided the sites, downloaded the user data of 1,000,000 customers including the backend map of the sites and pilfered Sony coupons. The hackers even openly mocked the FBI, who are usually well behind them, stating they are laughing at the law enforcement agency, who publicly claimed they are on their trail.
Sony has finally decided to appear before an irate Congress over the matter. Maybe Congress can ask them why, according to hackers this week, the personal and financial data of its customers, continues to sit on servers unencrypted and with weak security. Sony can afford to encrypt the data and pay for better security, but is inexplicably being cheap with customers data, which is now up for sale on underground hacker websites.
STORY SOURCE
LulzSec Hackers Purge SonyPictures.com, Say 1 Million User Accounts Compromised
RELATED ARTICLES
Sony Losing Cyber War To Hackers Who Are Battering Them In Several Countries
Sony CEO Insultingly Refers To Massive Hack As A "Hiccup" While PlayStation Site Goes Down Again
Sony Broken By Anonymous $24 Billion Dollar Hack
Another Sony Hack Claims The Personal And Financial Data Of 25 Million People
10 Million Sony PSN Credit Card Info Stolen, 2.2 Million Offered For Sale
Sony Badly Hit By $24 Billion Dollar Hack
Beyonce Steals Again But This Time From Sam Cooke, En Vogue & A European Artist
The FBI Corruptly Granted "Sovereign Immunity" In The Aisha v. FBI Case
Sony Playstations Seized Over Patent Theft Lawsuit
Sony To Rip-Off Transformers With Voltron Reboot
Shakira & Sony Stole Music From African Artists
Sony Loses Lawsuit For Stealing "Down Under"