Taliban Gives Orders To 'Eliminate Prince Harry' In Afghanistan
September 11. 2012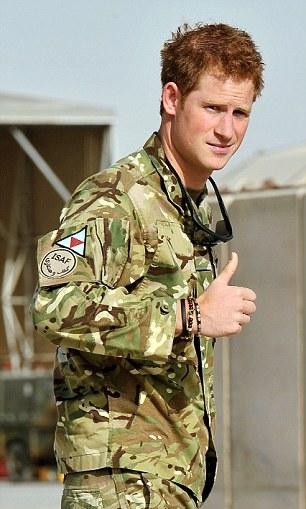 Prince Harry (Photo Credit: Getty)
The terrorist group the Taliban has made a murderous pronouncement against Britain's Prince Harry, who has been deployed to Afghanistan. The Taliban's spokesman stated of the 27-year-old royal, "We are using all our strength to get rid of him, either by killing or kidnapping.
We have informed our commanders in Helmand to do whatever they can to eliminate him."
It's amazing that the TMZ nude photo scandal, regarding the royal's Las Vegas trip has put in motion a series of events that have essentially placed Prince Harry's life in jeopardy, as his previous tour in the Middle East was done under the quiet. This time it was publicized the minute he took off last week.
RELATED ARTICLES
Prince Harry Makes First Appearance Since Nude Photo Scandal In Las Vegas
Prince Harry Accused Of Taking Cocaine At Nude Party In Las Vegas
Prince Harry Nude Photos Shows The Lows Hollywood Will Stoop To At Others Expense
TMZ And The People That Sold The Prince Harry Nude Photos Should Be Prosecuted
Prince Harry Nude Photo Scandal Is A Wake Up Call
Gold Medalist Swimmers Ryan Lochte And Michael Phelps Say They Pee In The Pool
Madonna Booed In London At The Premiere Of Her Copyright Infringing Film "We"
Critics Savage Madonna's "WE" Movie As Garbage
Boycott Madonna's Rip-Off "We" Movie
Boycott Madonna's Rip-Off "We" Movie - Part 2
Rupert Murdoch Finally Admits His Company's Phone Hacking And Wiretapping Crimes
Madonna's Connection To Phone Hacking And Wiretapping Scandal
8 Of Rupert Murdoch's Top Executives Charged In Phone Hacking Scandal