Whitney Houston Back In Rehab As Daughter Is Arrested
May 9. 2011
Pop superstar, Whitney Houston, dubbed the greatest singing voice of our generation, is back in rehab battling drug and alcohol addiction, on the eve of a story breaking, regarding her teenage daughter, Bobbi Kristina Brown, being arrested.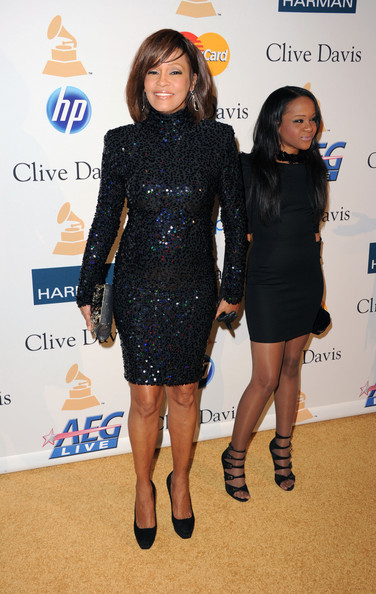 Whitney Houston and Bobbi Kristina Brown
18-year-old Brown was arrested in Atlanta, Georgia, on underage drinking, fighting and gun possession charges. She grew up in a household with two drug addicted parents, Houston and singer Bobby Brown. Now it seems the reverse has happened, in the daughter's problems having an impact on her mother. Here's hoping they both get well soon.
RELATED ARTICLES
Whitney Houston's Daughter Arrested For Drinking, Fighting And Gun Possession
Will Bobbi Kristina Brown Follow In Her Parents Footsteps
Report: Whitney Houston's Daughter Headed To Rehab
Lawyer Offering Bobbi Kristina Brown Secret Drug Video For Sale
Bobby Brown Denies Knowledge Of Daughter's Drug Problem
Bobbi Kristina Brown Underage Sex Tape Being Offered For Sale
Whitney Houston And Bobby Brown's Daughter Caught Snorting Cocaine On Camera
Whitney Houston's Daughter Betrayed By Ex-Boyfriend That Sold Cocaine Photos