Demi Moore Wasting Away Over Ashton Kutcher Wanting To Marry Mila Kunis
September 29. 2012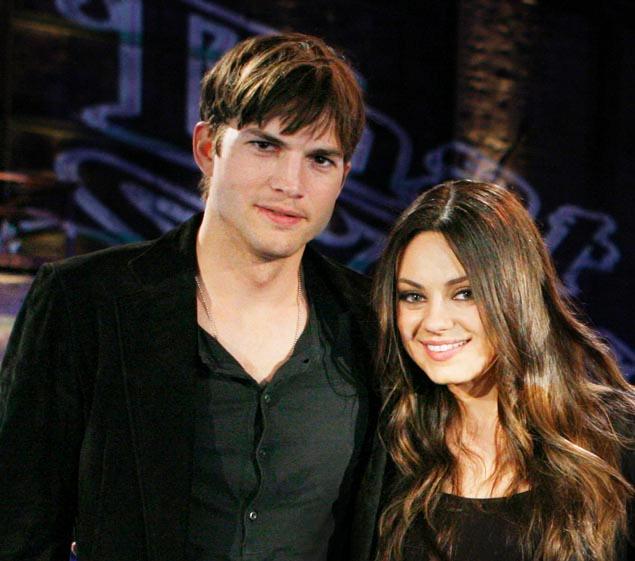 Ashton Kutcher and Mila Kunis
Demi Moore, 49, continues to take her break up from actor Ashton Kutcher, 34, very hard. She is wasting away as a cry for help and having excessive plastic surgery, in trying to look younger due to his age and that of his love interest, rendering her face frozen and slightly twisted.
Meanwhile, Kutcher isn't looking back. This month he has engaged in PDAs with girlfriend, Mila Kunis, 28, calling her his "little wife" and telling her "I love you." These articles in the mainstream press and blogosphere were a tough blow for Moore. Kutcher also wants to start a family with Kunis, as he wants to be a dad and Moore, a mother of three, is out of her childbearing years.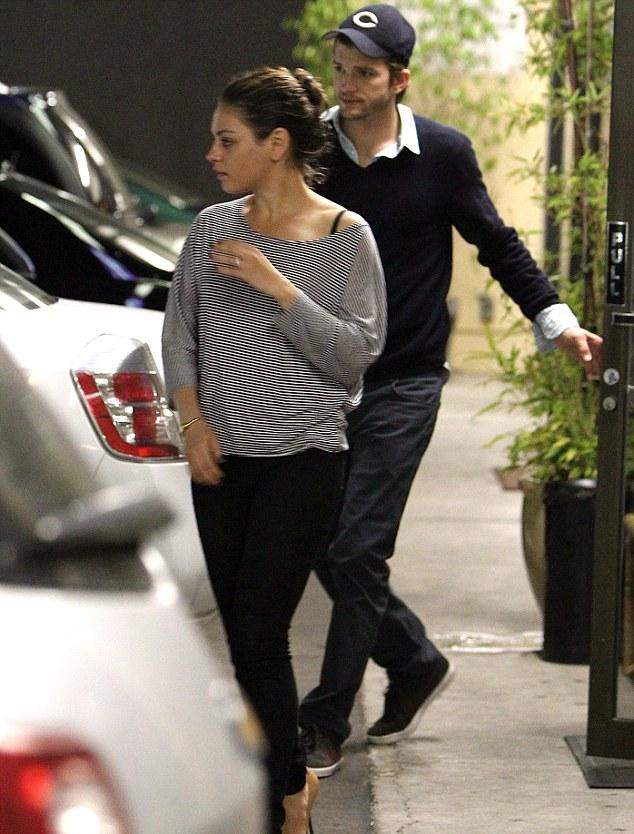 Mila Kunis and Ashton Kutcher
Moore and Kutcher were not compatible and should have talked things through before they got married in a kooky Kabbalah ceremony. The age gap of almost 16-years would also be difficult for any couple, especially one in show business. Add an insane Hollywood cult to the mix and the union had no chance.
Last year, Moore announced that she is divorcing Kutcher, due to infidelity. They separated, but no legal documents have surfaced to that effect, causing many online to call them liars, who were not really married in the first place. But now she's the one hounding him to come back.
Demi Moore (right)
Moore has so attached her identity and career to Kutcher that the destruction of their union is hitting her very badly on several levels. It is never a good idea for a person to do that. People need to maintain some level of independence in a relationship, because if the person leaves you will crumble.
Instead of getting help from a sane therapist, Moore is turning to a schizophrenic, satanic Hollywood cult, Kabbalah, which rendered her so mentally ill, she doesn't know left from right anymore. The marriage was their stupid idea in the first place, when anyone with basic commonsense could see they were not a good match.
RELATED ARTICLES
Demi Moore Getting Plastic Surgery To Look More Like Mila Kunis In Trying To Win Ashton Kutcher Back
Demi Moore Seeking Revenge Against Ashton Kutcher Via Tell All Book While He Is Now Calling Mila Kunis His 'Little Wife'
Not Only Is Ashton Kutcher Cheating On Demi Moore He Is Cheating On Mila Kunis As Well
Demi Moore Is Trying To Date Another Young Man To Make Ashton Kutcher Jealous (Photo)
Ashton Kutcher Prefers Mila Kunis To Demi Moore