Rupert Murdoch's News Corp Broke British Law
...In Secretly Paying Employee To Spy On The Prime Minister
August 26. 2011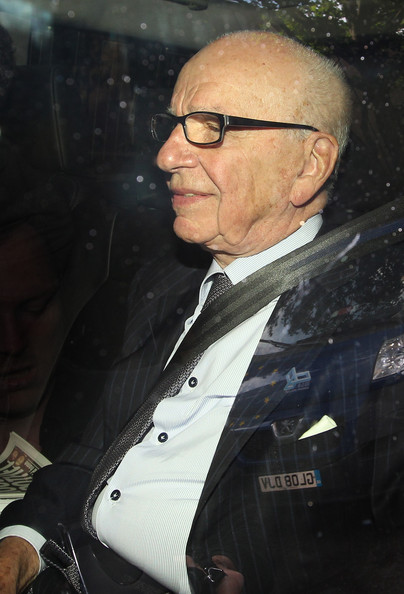 Rupert Murdoch
As stated on the site a month ago, Rupert Murdoch's News Corp, installed employee Andy Coulson at 10 Downing Street in London, for dubious reasons, as he was being paid a large salary by the company, while he worked for British Prime Minister, David Cameron (News Corp Continued To Pay Andy Coulson After He Quit To Spy On British Government).
This week it has been confirmed that Murdoch continued to pay Coulson after he resigned from News International/News Corp and began working for the Prime Minister, also allowing him to keep his company car and health insurance. This was a violation of House of Commons' rules. Murdoch and his son, James Murdoch, lied in Parliament "claiming ignorance" regarding Coulson's salary.
As thieving and stingy as Murdoch has been with employees and rivals, why would he be so generous to a man, Coulson, who had supposedly quit working for him. That's because he never stopped working for Murdoch and had become his spy in the Prime Minister's office. Coulson was planted in the highest government office in Britain, to spy on and direction Cameron in the manner Murdoch wanted him to go.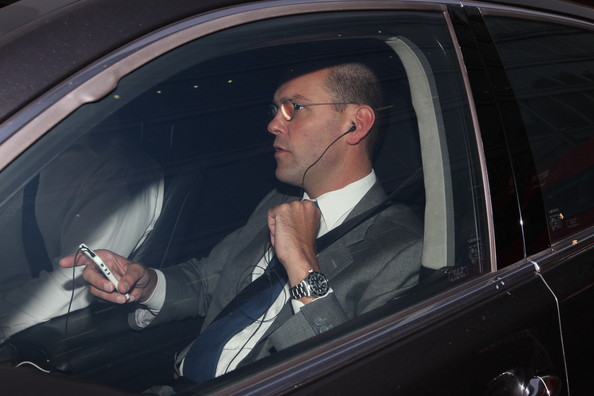 James Murdoch
This is very alarming for a number of reasons. First of all, Murdoch is not a British citizen and should not be directly meddling in and attempting to control politics in the United Kingdom, especially at such a high level, as it is inappropriate. This went well beyond ordering journalists to write a narrative promoting Murdoch's political views. This man was unlawfully in Downing Street trying to control, manipulate and bully a few Prime Ministers in a row, into doing his bidding.
One doubts he means the aforementioned people well. Murdoch has destroyed so many lives in Britain with his newspaper scandals and phone hacking, even spying in the lives of deceased children who are murder victims, cheated the British taxpayer out of a fortune and ran a number of Britons out of business to enrich himself.
Therefore, he really has not acted in the best interest of the country, in conduct that is unprovoked and unseemly. There's no way to pretty it up. Murdoch's behavior does not look right.
STORY SOURCE
News Corp. Still Paying Ex-David Cameron Aide Andy Coulson (Report)
Thu Aug 25, 2011 4:25am EDT - ...This is the second report this week related to payments to Coulson, a former editor-in-chief of the now-shuttered News of the World. A story by Bloomberg on Monday indicated that News International, which oversaw the scandal-plagued tabloid, was still paying Coulson while he worked as the UK Conservative Party's director of communications as part of a severance package...
It also further undermines the testimonies of both News Corp.'s international Chairman and CEO James Murdoch, son of the company's Chairman and CEO Rupert Murdoch, and former News International chief executive Rebekah Brooks. Brooks denied Coulson was being paid while Murdoch claimed ignorance.
Andy Coulson 'broke' Commons pass rules by failing to declare NI payments
Wednesday 24 August 2011 17.14 BST - Andy Coulson appears to have broken House of Commons rules by failing to declare payments and benefits he received from News International while holding a parliamentary pass sponsored by David Cameron.
Registers held in the Commons archive, seen by the Guardian, reveal that in September 2007 – three months after Coulson was employed by Cameron's office – the former News of the World editor failed to declare the health insurance, company car and severance payments he was receiving from his old employers.
The records also show that for at least two months after he resigned from his position as No 10's head of communications in January this year, Coulson continued to hold a parliamentary pass, sponsored by Downing Street, which allowed him access to parliament as a No 10 employee...
RELATED ARTICLES
Another Prominent Journalist Exposes Rupert Murdoch And News Corp For Stalking