A Massive Fine Against Rupert Murdoch For Phone Hacking Could Pay Police Salaries In Britain
May 30. 2012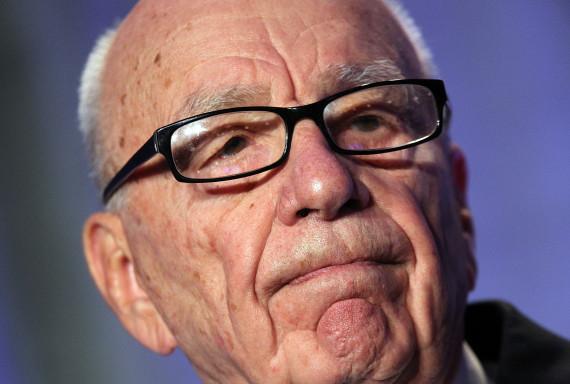 Rupert Murdoch
British police recently publicly protested cuts to their pay and potential layoffs. This occurred due to the global economic crisis, which began on Wall Street, leaving many nations feeling the financial pinch to stay on budget. The phone hacking scandal has gripped Britain for the past year, becoming more scandalous with each month, thanks to Rupert Murdoch and his corrupt company News Corp, engaging in completely debased and debauched behavior.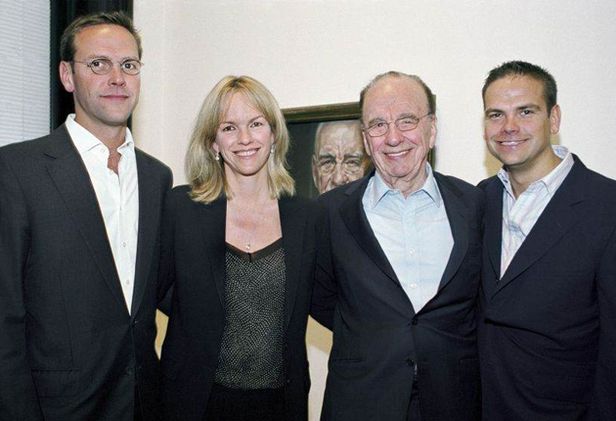 Rupert Murdoch and his lawbreaking children James Murdoch, Elisabeth Murdoch and Lachlan Murdoch
If the British police assessed a whopping fine against Murdoch for his widespread criminal activity on their shores, via News Corp, it could help to keep some police officers in uniform. Murdoch has damaged the Metropolitan Police with his breed of corruption and should be made to pay a price for it like any other criminal (via compensation). Hit him where it hurts (no, not there, not even Viagra can bring that one back) - in the pockets.
RELATED ARTICLES
Rupert Murdoch Defames Australia's Prime Minister Then Retracts It After Legal Threat
Rupert Murdoch Illegally Accessed The Medical Records Of The Prime Minister's Sick Child
Rupert Murdoch's News Corp Engaged In Phone Hacking Against British Olympic Government Official
Rupert Murdoch's Trusted Confidant Rebekah Brooks, Her Husband And Four Other News Corp Employees Charged In The Phone Hacking Scandal
CEO Of News Corp Rupert Murdoch Is Not Selling News International Newspapers
Rupert Murdoch's News Corp Broke British Law
Another Prominent Journalist Exposes Rupert Murdoch And News Corp For Stalking
Renewed Outrage In Britain Over Rupert Murdoch's News Corp Phone Hacking Mom Of Murdered Missing Girl
Fox News Has A Secret Phone Hacking Department In The Building Says Former Employee
Prominent Editor Accuses News Corp Of Stalking And Bullying People
Senator Demands FBI Investigate Rupert Murdoch For Hacking Rival & Stealing Their Copyrights
News Corp Employees State James Murdoch Lied In Parliament About The Phone Hacking Scandal
The Head Of The Wall Street Journal Resigns Due To Rupert Murdoch Phone Hacking Scandal
Privacy Invader Rebekah Brooks Resigns From Rupert Murdoch's News Company
Rupert Murdoch Executive Admitted To Bribing The Metropolitan Police (Video)
Rupert Murdoch Finally Admits His Company's Phone Hacking And Wiretapping Crimes
The FBI Corruptly Granted "Sovereign Immunity" In The Aisha v. FBI Case
Madonna's Connection To Phone Hacking And Wiretapping Scandal