Chris Brown Plays Basketball Smiling Like Nothing Happened Leaving Rihanna Hurt
October 1. 2012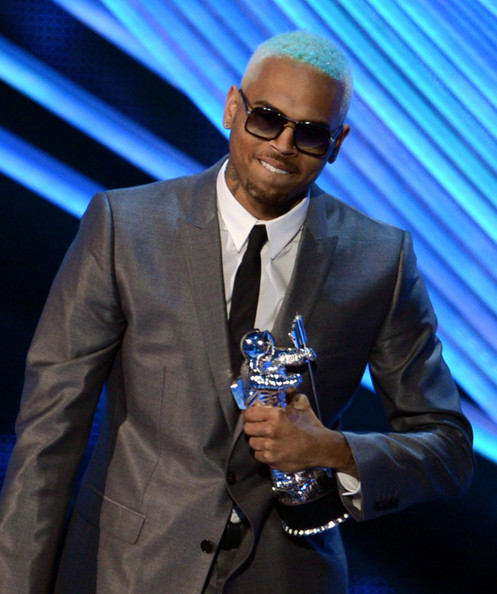 Chris Brown
Cheating woman beater, Chris Brown, participated in a a charity basketball game this past weekend in Atlanta, Georgia, smiling and laughing like nothing happened, regarding hurting one of his girlfriends, Rihanna, in hooking up with fellow Nicole Sherzinger.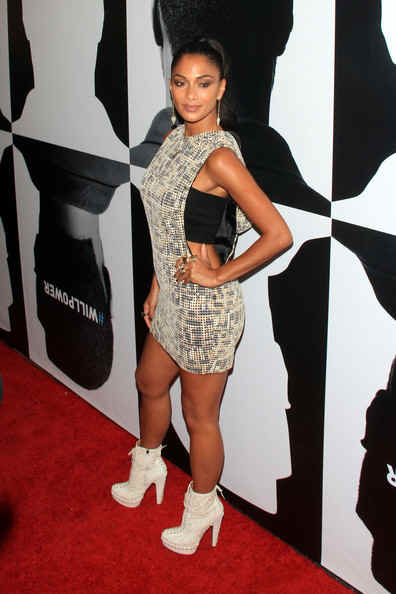 Nicole Sherzinger
Brown, who is still on probation, for badly beating Rihanna in 2009, even sent her a nonchalant tweet on Twitter today about happiness, after she posted a photo of herself crying in response to him kissing Sherzinger. Brown isn't bothered by the whole thing, though Rihanna has been going around moping since the incident with Sherzinger.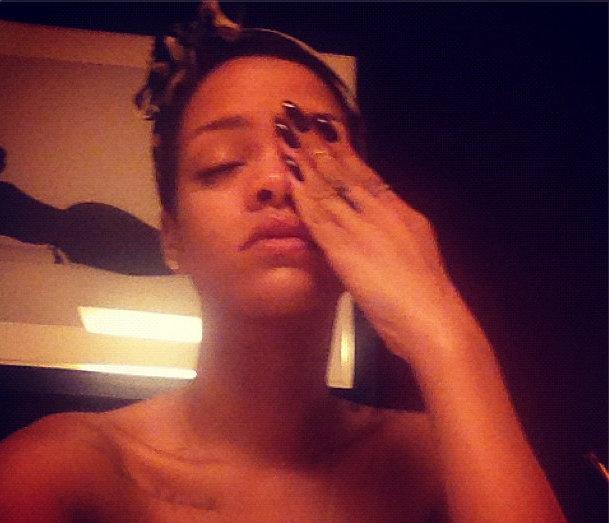 Rihanna crying over Chris Brown's cheating
Prior to that, Rihanna was as happy as can be, kissing Brown at the MTV Awards, believing she had ousted his other girlfriend, Karrueche Tran (who is somewhere laughing). It didn't take long for Brown to let Rihanna down...again. He's treated her worse than any of his girlfriends. But she allows it, which is why he continues to treat her badly.
Rihanna Had Sex With Ashton Kutcher And Was Spotted At His House Late Last Night
Rihanna Fans Are Threatening To Kill Chris Brown's Girlfriend Karrueche Tran
Rihanna Uses Mean Racial Slur In Reference To Chris Brown's Girlfriend Karrueche Tran (Photo)
Rihanna Tweeting Chris Brown Pandering To Her Cheating Woman Beating Abuser
How Long Before Chris Brown Starts Beating Rihanna Again Now That They Are Trying To Publicly Get Back Together
Rihanna Given False Hope Over Claims Chris Brown Publicly Dumped Girlfriend Karrueche Tran Which He Denies
Chris Brown Refusing To Dump Karrueche Tran Despite Rihanna's Begging And Bawling
Chris Brown And Drake Being Sued For Millions Due To Rihanna Fight She Instigated
Rihanna Is Really Full Of Herself To Curse At Drake, Lil Wayne And Nicki Minaj At The MTV Awards
Rihanna Trying To Use Sex To Get Chris Brown Back
Chris Brown Is His Own Worst Enemy With Controversial Beaten Woman Tattoo
Chris Brown Slams Rihanna As A Woman Everyone In The Industry Has Had Sex With
Rihanna Cutting Up Cocaine On Her Bodyguard's Head In Public And Lying About It Is Disgraceful