Megan Fox Did Have A Thing For Josh Duhamel
June 8. 2011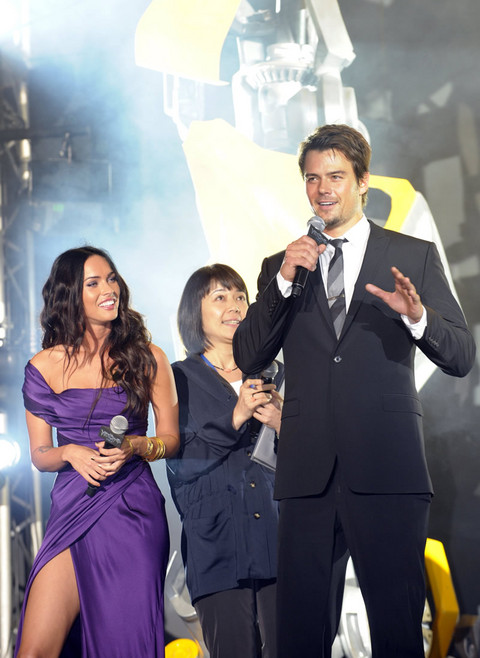 Megan Fox (left) Josh Duhamel (right)
On September 21. 2009
the Judiciary Report published the article "Fox Plays Down Fox Flop." In the article the site stated, "Here's a little bit of set information for you. Megan Fox has a thing for Josh Duhamel. Yes, she wants that."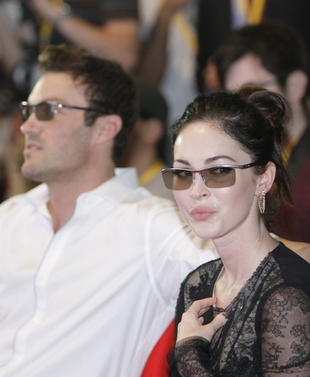 Megan Fox and husband Brian Austin Green in Abu Dhabi this week
This week, Megan Fox did an interview in Abu Dhabi, where she stated Josh Duhamel was her hottest co-star. The Judiciary Report was proven right again, as the answer did not have to automatically be Duhamel, due to the fact many women find Tyrese Gibson or Shia LaBeouf the most attractive in the movie. I told you guys Fox had a thing for Duhamel. I also heard Duhamel wanted Fox as well, deeming her very beautiful and "hot."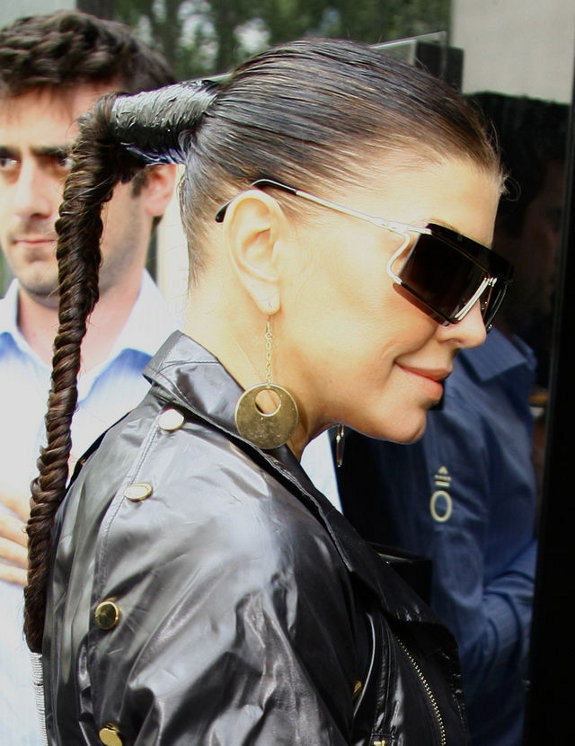 Fergie
Another set tidbit for you. Not to be mean, but I heard most of the Transformers people think Duhamel is too good looking for singer and music thief Fergie, who he later married, after dating her gave his career a boost, leading to said movie role and the television series "Las Vegas." Doing hard drugs, such as crystal meth and heroin, has destroyed Fergie's face, dramatically aging her and people kept commenting on it. Kids there's another reason for you to stay away from drugs. It will ravage your looks.
STORY SOURCE
Fox on the Box
Monday, 6 June 2011 - Ahlan! Live's Shannon Wylie was there and spoke to Megan about Transformers, her favourite starring role and her hottest co-stars. "The hottest co-star... I guess that the majority of women would think that is Josh Duhamel," Megan spilled while Brian sat in silence. We can just picture the two of them bursting out of the screen in the 3D version of Transformers now (sigh)!...
RELATED ARTICLES
Rosie Huntington-Whiteley Defends Michael Bay After Shia LaBeouf Slams Him Over Megan Fox Firing
Shia Labeouf Explains Why Michael Bay Booted Megan Fox From Transformers 3
Megan Fox Wants To Play "Carrie" But Didn't She Already...
Rosie Huntington-Whiteley Refusing To Talk About Megan Fox
Rosie Huntington-Whiteley Steals Another Crown From Megan Fox
Rosie Huntington-Whiteley Avoiding Megan Fox
Rosie Huntington-Whiteley Steals Megan Fox's Maxim Crown
Megan Fox's New Film "Passion Play" Goes STD
Rosie Huntington-Whiteley Wins Award For Acting Megan Fox Never Did
Is Rosie Huntington-Whiteley More Popular Than Megan Fox