Why Are Federal Judges Allowed To Throw Out Cases In Acts That Are Being Abused For Profit
May 4. 2012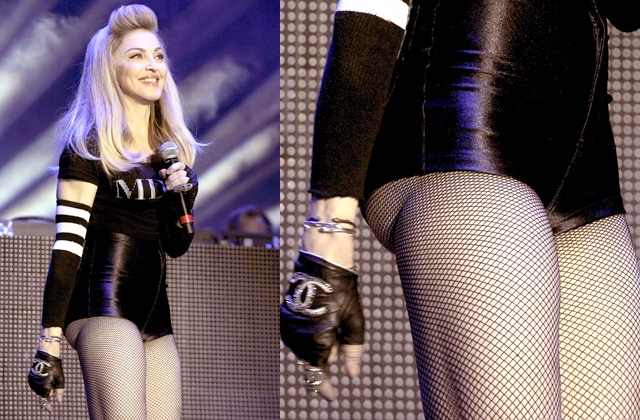 Mad-onna
The U.S. judicial system has a massive flaw in that judges are autocratically permitted to throw out any case they feel like, without the benefit of a jury of 11 people deciding the merits of the legal action. Judges are also permitted to toss out financial awards granted by juries, which is also questionable. This essentially negates the need for a jury.
Both aforementioned privileges granted to judges has opened the judicial system up to terrible corruption and bribery that takes place on a regular basis. All you have to do is bribe the right judge and you'll get away with murder (in the legal system, but not with God).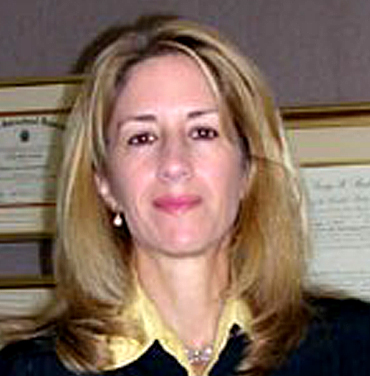 Cecilia Altonaga is a corrupt judge
As someone who has seen the U.S. legal system as a victim of crime, who was robbed of a fortune in preexisting copyrights, shortly before breaking the phone hacking scandal, I saw the abuses committed by bribe taking judges firsthand, who had a financial stake in the criminal defendants winning. That's a disgrace.
As mentioned previously, one of the federal judges, Cecilia Altonaga, did not disclose her family's financial stake in the lawbreaking defendants' companies and unprovoked proceeded to call a hearing to verbally abuse and insult me for daring to sue the people putting money on her table. It wasn't the legal system's finest moment and one that will be captured in my forthcoming film "Justice and Truth" which starts shooting this year.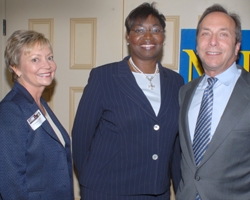 Judge Marcia Cooke (someone so wretched and evil should not share a last name with legend Sam Cooke)
Altonaga's conduct prompted me to file a motion for recusal. She recused herself and admitted some of the conflict of interest in her ruling (but did not acknowledge the full extent of it). However, her friend, Judge Marcia Cook, who also has questionable ties to people involved in the case, summarily threw it out WITHOUT READING IT.
We know this because she had a full caseload, yet threw the case out the same day she received it, according to court sign in sheets. There is no way she could have read the case and gone over the gigabytes of evidence in one work day plus tended to all her other cases.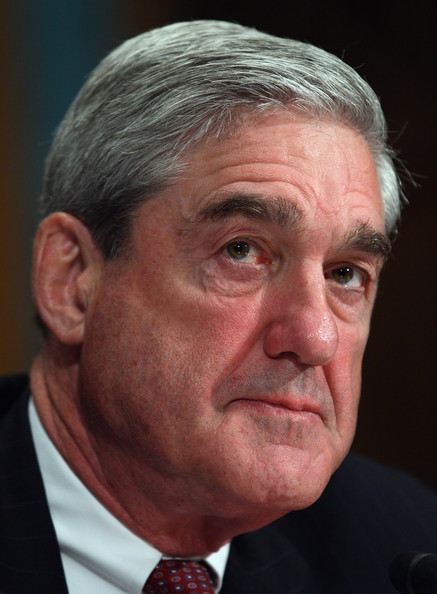 FBI Director Robert S. Mueller
Cooke also vouched for the defendants in her ruling, unethically acting like a personal character witness, stating in writing they would never do such a thing (commissioned phone hacking, wiretapping, copyright infringement and stalking).
However, since the time Altonaga and Cooke violated the judicial cannons in said matter, the phone hacking case I broke first in 2005 via a police complaint to the Metropolitan Polce became an international scandal proving my allegations 100% true and correct. The phone hacking scandal has confirmed all my allegations about Kabbalah's Rupert Murdoch and Madonna, among others in the sick sect.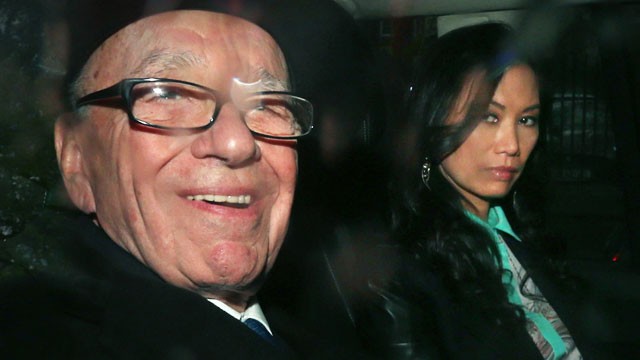 Madonna's fellow Kabbalah member, Rupert Murdoch and his wife, Wendi Murdoch, are at the center of the phone hacking scandal
The lawsuit that was thrown out it Miami, Florida by Altonaga and Cooke in in December 2005, mirrored my allegations in the Metropolitan Police complaint I filed in October 2005, with the first arrests taking place six months later in 2006. In total, 30 people have been arrested to date in the phone hacking scandal
In 2011, it was revealed in the phone hacking inquiry and Parliamentary testimony that the same defendants I named in my case, routinely phone hacked, computer hacked, wiretapped, harassed, threatened and stalked people using a team of hackers, private investigators and thugs the PIs employed - just like I alleged in 2005.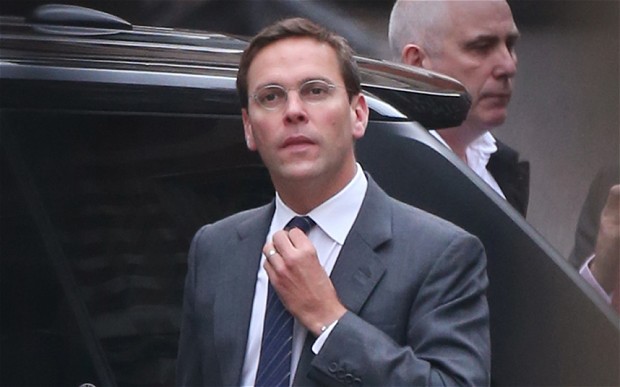 Rupert Murdoch's son James Murdoch was disgraced when emails revealed he knew about and approved of the phone hacking transpiring at News Corp
Had the crooked judges in my Miami case bothered to read the actual lawsuit they would have figured that out. But it would not have mattered, as one of the sources responsible for much of my many exclusives revealed to me, the FBI under the Bush Administration had passed Cooke some information to aid Hollywood in criminally stealing my copyrights for undue financial gain.
The FBI had interviewed me twice in November 2005 about the case and promised to issue an investigative report on the phone hacking, computer hacking, wiretapping and harassment, as it is their congressional mandate to do so in such federal mandate, but as stated before, I was told FBI Director Robert S. Mueller took a bribe from the defendants and launched a cover-up to help them criminally steal my intellectual property worth a fortune. There's a nasty side of the government you don't see everyday, but it's the ugly truth.
You know what's even more ironic regarding the case, Marcia Cooke is black and due to her conduct in corruptly dismissing the case without reading it, as I was exposing Madonna's criminal conduct and financial thievery, it ended up facilitating the robbery of the African nation of Malawi by Madonna and her equally sick and greedy Kabbalah cult.
If Cooke had done her job that the taxpayers pay her salary to do, while I was exposing the crimes taking place, Madonna could not have gone on to rob an entire African nation of suffering people, using their poverty stricken plight to raise money she and her cult ultimately stole.
Had there been a judicial decision in writing about Madonna's blatant theft that millions online know about no world government would have allowed her into their office, to use their name to raise funds and handle millions in charity money, which she and Kabbalah went on to steal for their own enrichment.
Had a definitive judicial decision been made against Madonna in the case, where I alleged a pattern of criminal theft of property (copyrights), charity fraud, phone hacking, exploitation and harassment, she would not have been able to set foot in Malawi, ripping them off as she did.
A sell out judge and another on the take, vouched for the criminals in the phone hacking case, ignoring all the evidence presented illustrating crimes being committed. It empowered Madonna and Kabbalah to do even worse, concocting a charity scam, lying to the people of Malawi about building a multi-million dollar school for their nation's poor. They have an established record of robbing and abusing black people.
Madonna and Kabbalah ended up hurting so many Africans, when they bulldozed the homes in their poor village, lying to them about building a large school, then never came back to do so, pocketing $60,000,000 in charity money solicited in their nation's name. The money has been used to fund the lavish lifestyles of Madonna and the Berg family that founded the Kabbalah cult.
Madonna has greatly damaged the government and people of Malawi with her scandalous actions and the sad part is, they are starving and impoverished and really need the assistance. Kids in Malawi are dying from starvation and disease. Adults have it very hard as well, but she has tainted their country's name in a manner that will make it difficult for them to get financial assistance in the future. People will be scared to give.
Since the United Nations cosigned and legitimized Madonna's greedy criminal fraud, allowing her to use their name and premises in New York for charity events, where she and Kabbalah solicited millions from the public in Malawi's name, then disgracefully stole it, they need to do the right thing and give Malawi food, medicine and housing assistance.
But back to the corrupt judges. It is astonishing that two sitting federal judges, both appointed by George W. Bush, perjured themselves in legal rulings and violated the judicial cannons on behalf of high profile criminals. Said criminals, might I add, that did such things as criminally violating the privacy of a deceased teenage girl in the phone hacking scandal, Milly Dowler, who was the victim of a horrible murder. Not to mention, greedy Hollywood stars in the Kabbalah cult ripping off starving Africans, while their children die of starvation and disease.
What does that tell you about the judicial system. It is not about justice. It is about money. The judges vouched for the criminals. Their names are gone. But even the FBI has engaged in corruption as well. When I lawfully tried to obtain the Freedom Of Information Act files on the case, as it pertains to me, which the FBI acknowledged having, but later said they would not release due to the cover up, another corrupt judge, Jose E. Martinez, also a George W. Bush appointee, granted them "sovereign immunity" in breaking the law and threw out the case.
Once again, a criminal pattern of throwing out credible cases to benefit high profile criminals and bribe takers. How do you guys sleep at night after having sold out the judiciary's name in such a horrible fashion and for all to see. The judicial system's name is supposed to be something sacred, yet you lot just signed it away, in ways that cannot be repaired. Millions of people know what you have done (source: website stats). The taxpayers deserve more than this corruption.
None of this paints the profile of an honest or decent judicial/justice system. It has the foul stench of corruption all over it for the whole nation and world to see. Amazingly, these are not sensible, contrite people, sorry for the things they've done. They grow more arrogant with each new act of corruption. They are vindictive and vile people involved in serious crime, so look for them to engage in more corruption - which is going to cause an even bigger scandal that's right around the corner. Some people don't know when to quit and it is going to be their legal downfall.
Sadly, all their corruption delayed my forthcoming patents regarding cancer and AIDS sufferers. I am confident regarding my work, by God's grace. Past science articles on the site have been successful as well. The aforementioned criminals have blood on their hands and those that facilitated it deserve to be impeached.
RELATED ARTICLES
Madonna's Connection To Phone Hacking And Wiretapping Scandal
Rupert Murdoch Finally Admits His Company's Phone Hacking And Wiretapping Crimes
A Reminder Not To Buy Racist Madonna's New Album MDNA For Robbing Starving Africans And Stealing Other Artists Work
Madonna's Kabbalah Center Accused Of Widespread Fraud And Human Rights Abuses
SCIENTIFIC ARTICLES
Study Suggests Babies At Greater Risk Of Developing Autism If Mothers Are Obese
It Has Been Confirmed The U.S. Government Is Spying On Scientists And Doctors In Violation Of The Constitution
Scientists Agree To Halt Super Swine Flu Trials After Government Outcry
New Controversy Erupts As It Is Revealed Select Scientists Have Been Playing Around With Flu Virus To Create Super Strain
Swine Flu Reboot Being Attributed To Human Error
Swine Flu Outbreak Baffles Governments (5-2-09)
Mobile Phone Companies Come Out Swinging At WHO Cancer Report
Radiation Concerns Regarding Airport Scanning
Study Claims People With Vitiligo Have Skin Cancer Protection
The Daily Mail Is Actively Engaging In Hacking, Phone Hacking And Wiretapping