Madonna Mocked All Over The Internet And On Television Over Failed MDNA Album
April 18. 2012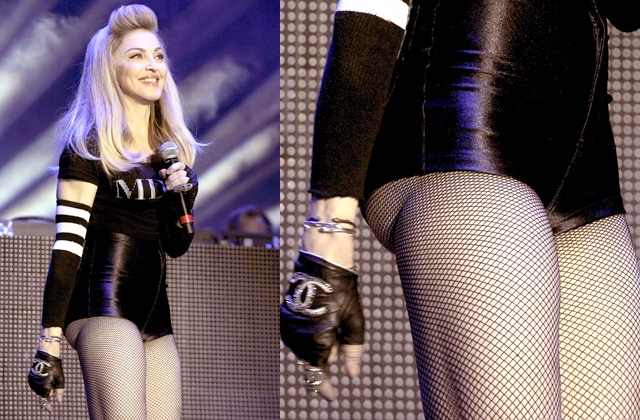 Madonna (*puke*)
Former star and current Kabbalah crackpot, Madonna, is being mocked all over the internet and on television, due to the failure of her heavily promoted "MDNA" album, which the Judiciary Report unaffectionately dubbed "Madonna's Dumb New Album." Repeated calls for boycotts were successful, as the album bombed and sales were virtually non-existent.
Interscope, the label Madonna signed to for "MDNA" was so concerned about her inability to sell, having no faith in the raggedy, tired, trite album and singer, they decided in advance to pull a scam as a cover-up. As mentioned previously on the site, Interscope gave "MDNA" away with concert tickets to secure a weak number one that made a drastic drop in week two.
I would employ the phrase "how the mighty have fallen" but she was never mighty was she, having stolen so many other people's copyrighted music, videos and pictures for every single album she has ever made. Word is Interscope wants to drop her, but they made dirty side deals with her, using criminally procured copyrighted items stolen in violation of existing laws.
RELATED ARTICLES
Rihanna And Madonna's Kabbalah Committed Copyright Infringement In Stealing The Film Battleship
Madonna's MDNA Drops Like Her Butt Tumbling Down The Charts After History Making Sales Decline