Madonna Jealous Whitney Houston's Daughter Is Getting More Attention Than Hers
May 17. 2012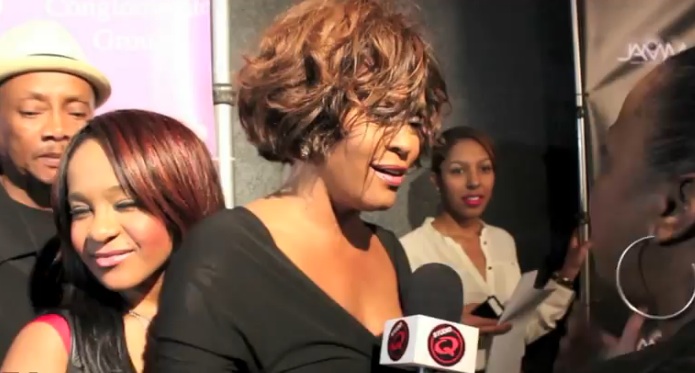 Whitney Houston and Bobbi Kristina Brown
Thieving, crazy pop tart Madonna, who is also in the criminally investigated Kabbalah cult, has become jealous of the attention being bestowed upon 19-year-old Bobbi Kristina Brown, the daughter of the late singer, Whitney Houston. So much so, she has been competing with the Brown family for press attention.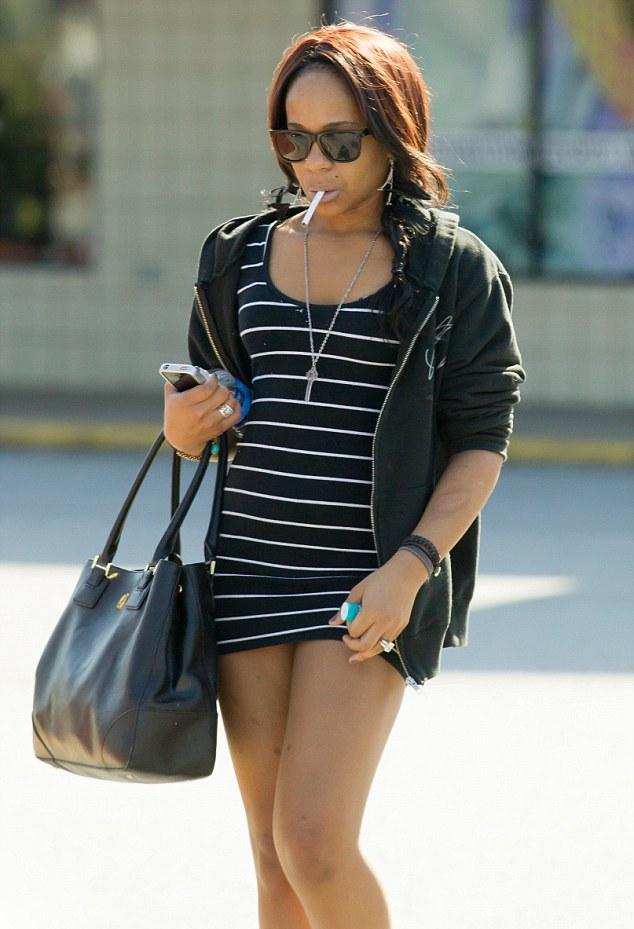 Bobbi Kristina Brown smoking on March 18, 2012 (Photo Credit: Splash News)
When Houston was alive, Madonna made snide, nasty comments about her, when she heard she was cast in the film "The Bodyguard." Madonna had dated its star and producer, Kevin Coster and felt she should be the one in the film, in spite of the fact she cannot sing or act. Houston did the film as only she could, making it a worldwide blockbuster. Madonna, with her great lack of talent, could not have stood with seasoned actor, Costner. The film would have bombed.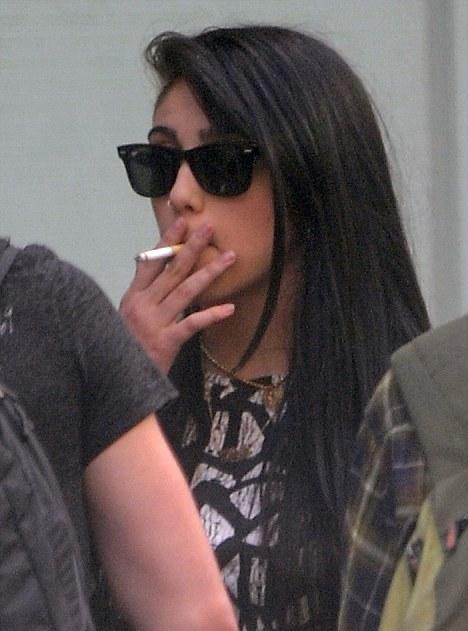 Madonna's underage daughter on March 25, 2012 smoking in public
Recently, Bobbi Kristina Brown, was pictured smoking in public, which is a harmful habit she needs to quit. Days later, Madonna sent her 15-year-old daughter out, with paparazzi in tow, snapping pics of the minor smoking. The public slammed Madonna and her family over the disgraceful incident. It also bears noting, the paparazzi do not usually follow Madonna's daughter around when she is by herself and going to school. Mommy Dearest, Madonna, arranged the paparazzi photo.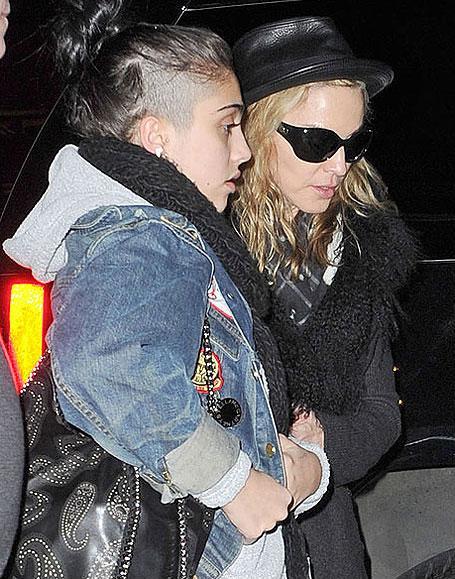 Madonna and her daughter, who shaved her head

When the Houston family announced Bobbi Kristina Brown will be pursing and singing and acting career, days later, Madonna put out press articles stating the same about her daughter, who like her mom, can't sing or act, so that's not going to work. The public is already tired of Madonna's antics and her daughter looks and behaves just like her.

RELATED ARTICLES

Why Is Madonna's Kabbalah Center So Racist And Hateful

Madonna MDNA Concert Dates Not Selling Out Leaving Her Red Faced And Scrambling To Dump Tickets

Madonna's MDNA Album Only Sold 19,000 Copies In Week Two And Tour Sales Have Bombed Damaging Live Nation

Madonna Mocked All Over The Internet And On Television Over Failed MDNA Album

Madonna's MDNA Drops Like Her Butt Tumbling Down The Charts After History Making Sales Decline

Rihanna And Madonna's Kabbalah Committed Copyright Infringement In Stealing The Film Battleship

Madonna's Connection To Phone Hacking And Wiretapping Scandal

Madonna's Kabbalah Center Accused Of Widespread Fraud And Human Rights Abuses