Toni Braxton Led Astray By Playboy
June 1. 2011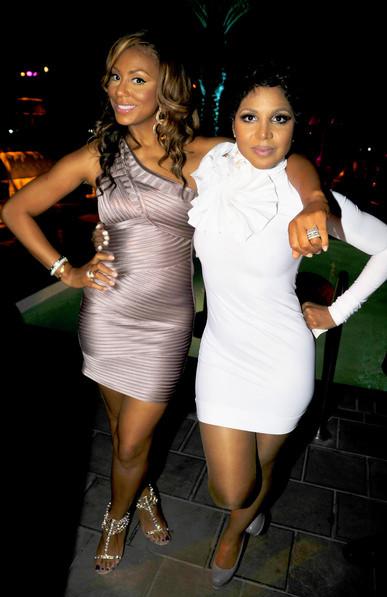 Tamar Braxton and Toni Braxton
This week's episode of "Braxton Family Values" featured singer Toni Braxton contemplating doing a semi-nude spread in Playboy. Her sisters are for it, all except one, Tamar. Who knew Tamar would be the voice of reason. Don't look at me like that. The chick wanted to name her baby "Disney."
But I digress, I do not think Toni should pose for Playboy. She's had a very illustrious career and it would be a negative chapter in her story. Even liberal talk show host Wendy Williams has advised her not to do Playboy. She is beautiful. She does not need Playboy showing her goods to prove that.
Braxton compared her potentially doing Playboy to Vanessa Williams appearing in Penthouse, but it is not the same thing. The photos of Williams' came out against her will and destroyed her life at the time, even costing her the Miss America title. Playboy, Penthouse and the like, objectify and degrade women. No woman needs that.
RELATED ARTICLES
Tamar Using Her Husband's Wealth To Make Sisters Feel Bad On Braxton Family Values
Beyonce Keeps Stealing From The Braxton Family
Toni Braxton's Sister Continues Competing With Her For The Spotlight
Toni Braxton's Family Sad Upon Learning Of Her Potentially Fatal Illness
Will Toni Braxton's Sister Tamar Braxtonís CD Be A Hit Or Miss
Physically Ill Toni Braxton Antagonized By Her Jealous Sister On Reality Show
Braxton Family Values Hits A Sour Note
Toni Braxton Files For Bankruptcy Again
Toni Braxton Fails To Refute Spendthrift Claims
Toni Braxton Says She Is More Popular In Europe
Toni Braxton Takes A Dig At Evelyn Lozada