Rihanna Finally Gets Chris Brown To Dump Karrueche Tran But At A High Price
...Her Career
October 4. 2012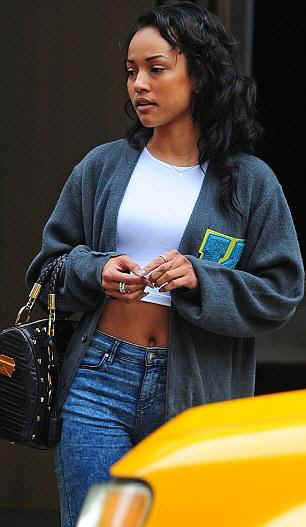 A depressed looking Karrueche Tran (Photo Credit: Splash)
Scheming so-called singer, Rihanna, has finally gotten Chris Brown to dump model Karrueche Tran. This occurred today, after the Judiciary Report yesterday referred to Rihanna as one of Brown's jump offs, which the arrogant, hotheaded egomaniac predictably was not going to tolerate. The irony of it all is Brown will continue to quietly mess around with Tran and his other jumpoffs behind Rihanna's back.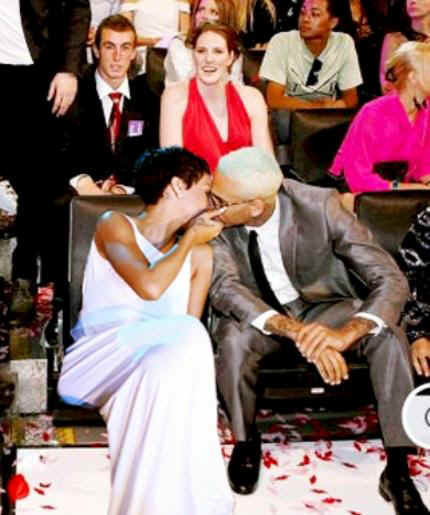 Rihanna and Chris Brown
Rihanna has publicly reunited with Brown at the price of what was left of her career. Domestic violence groups and audiences on the whole are slamming her conduct and vowing to withdraw their support, for the horrible message she is sending in reuniting with a abuser that beat her so badly after she hit him, she nearly passed out.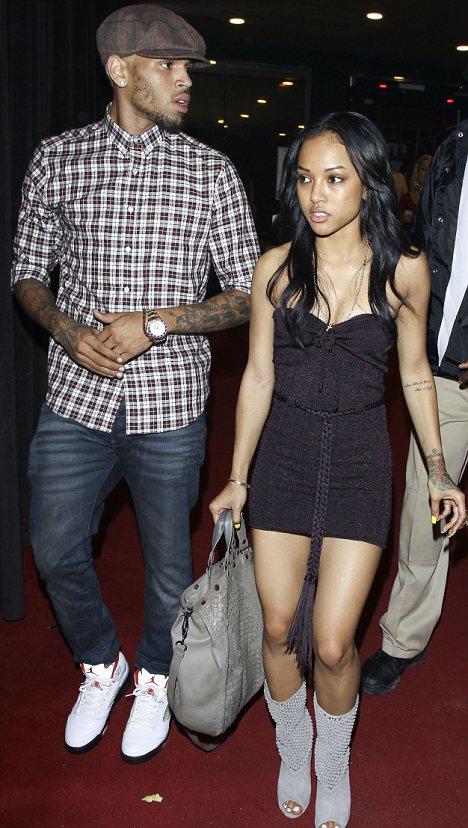 Chris Brown and Karrueche Tran
Another irony of the situation is if the tables were turned, Brown would not risk his career for Rihanna under any circumstances. Give it time and these two are going to be beating up on each other again. The question is will they be able to hide it after their last scandal in 2009 that never truly went away.
Rihanna Had Sex With Ashton Kutcher And Was Spotted At His House Late Last Night
Rihanna Fans Are Threatening To Kill Chris Brown's Girlfriend Karrueche Tran
Rihanna Uses Mean Racial Slur In Reference To Chris Brown's Girlfriend Karrueche Tran (Photo)
Rihanna Tweeting Chris Brown Pandering To Her Cheating Woman Beating Abuser
How Long Before Chris Brown Starts Beating Rihanna Again Now That They Are Trying To Publicly Get Back Together
Rihanna Given False Hope Over Claims Chris Brown Publicly Dumped Girlfriend Karrueche Tran Which He Denies