Rihanna So Desperate To Have Chris Brown She Is Willing To Let Him Cheat
October 3. 2012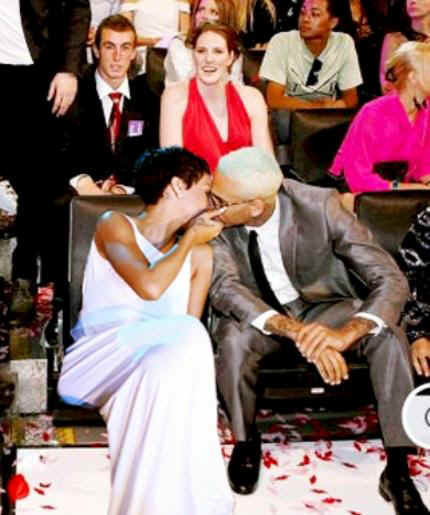 Rihanna and Chris Brown
According to reports this week, R&B woman beater Chris Brown hit up both Rihanna and model Karrueche Tran for sex in the same weekend. Both women know about and dislike each other, publicly professing said disdain, but continue to let Brown have his way. Brown is going around the industry bragging about how bad he is, that he is playing both women and other chicks as well.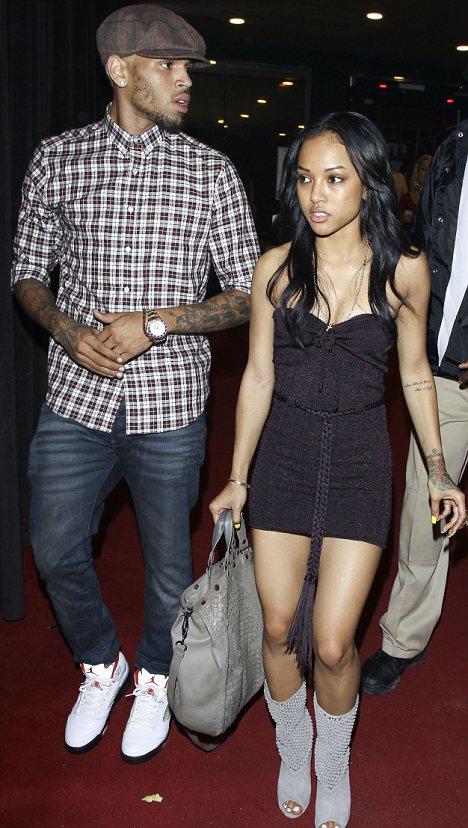 Chris Brown and Karrueche Tran
At least Tran was Brown's main girlfriend this year that he acknowledged. However, Rihanna has been sneaking around with Brown in hotels, for fear of public ridicule for getting back with her abuser. She did all this only to see Brown kissing singer Nicole Sherzinger in public. Brown has reduced Rihanna to a jump off, which is embarrassing.
Rihanna Had Sex With Ashton Kutcher And Was Spotted At His House Late Last Night
Rihanna Fans Are Threatening To Kill Chris Brown's Girlfriend Karrueche Tran
Rihanna Uses Mean Racial Slur In Reference To Chris Brown's Girlfriend Karrueche Tran (Photo)
Rihanna Tweeting Chris Brown Pandering To Her Cheating Woman Beating Abuser
How Long Before Chris Brown Starts Beating Rihanna Again Now That They Are Trying To Publicly Get Back Together
Rihanna Given False Hope Over Claims Chris Brown Publicly Dumped Girlfriend Karrueche Tran Which He Denies