Tamar Braxton Defends Her Plastic Surgery
June 16. 2011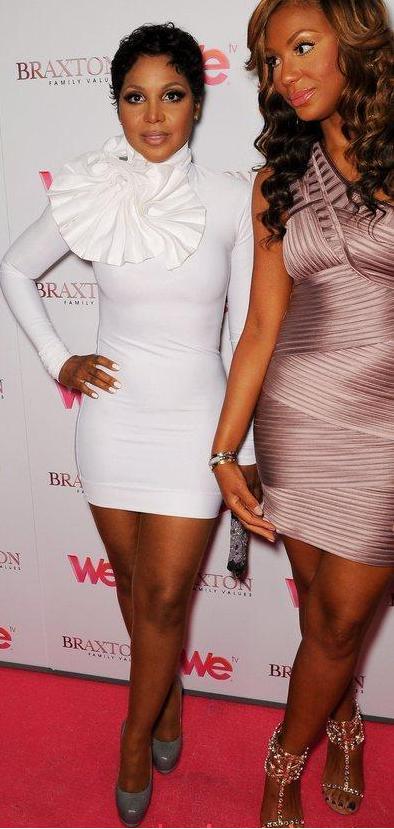 Toni Braxton and Tamar Braxton
During the recently televised "Braxton Family Values" reunion show, Wendy Williams asked Tamar how she felt about blogs stating she had plastic surgery. The Judiciary Report was the first to make this claim regarding Tamar. A few weeks later, Tamar spoke openly about it in an interview, confirming the Judiciary Report's claims she had plastic surgery.
However, on the reunion show this week, she stated a blog said she looks like Michael Jackson and the Jacksons, due to the plastic surgery. The Judiciary Report was the site that stated this as well. Tamar said she likes the Jacksons and is fine with looking like them.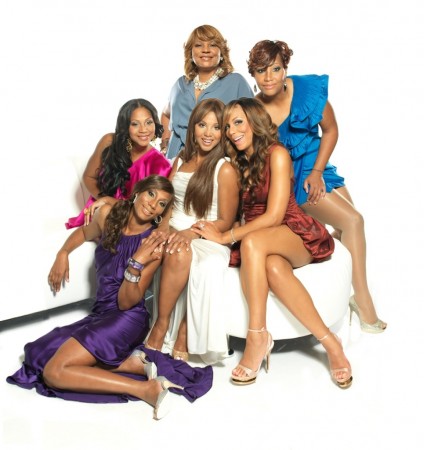 "Braxton Family Values"
As usual, she was being dramatic. However, liking them has nothing to do with it. The fact of the matter is, when plastic surgery goes wrong, it can have negative effects. Furthermore, c'mon now, Michael was gluing on his nose after a while (joking).
Seriously, the repeated surgeries had destroyed the structure of his nose and kept eroding in a line and exposing the implant the surgeon placed to create a pointy, pencil thin nose. He constantly covered his face with surgical masks for this reason. How can that be a good thing. There's nothing wrong with plastic surgery, but it should never be obvious.
RELATED ARTICLES
Friction Between Toni Braxtonís Parents Leaves Her In Tears
Toni Braxton Led Astray By Playboy
Tamar Using Her Husband's Wealth To Make Sisters Feel Bad On Braxton Family Values
Beyonce Keeps Stealing From The Braxton Family
Toni Braxton's Sister Continues Competing With Her For The Spotlight
Toni Braxton's Family Sad Upon Learning Of Her Potentially Fatal Illness
Will Toni Braxton's Sister Tamar Braxtonís CD Be A Hit Or Miss
Physically Ill Toni Braxton Antagonized By Her Jealous Sister On Reality Show
Toni Braxton Takes A Dig At Evelyn Lozada
Toni Braxton Says She Is More Popular In Europe
Toni Braxton Files For Bankruptcy Again
Toni Braxton Fails To Refute Spendthrift Claims