Will Reality Show Clear Up Toni Braxton's Debts And Financial Troubles
July 5. 2011
Toni Braxton
In 2010, Grammy Award winning singer, Toni Braxton, filed for bankruptcy - the second time in a decade. In 2010, Braxton lost her $2,400,000 Las Vegas home to foreclosure. She also gave up her primary residence, a 7 bedroom, 7 bathroom, $1,500,000 Duluth mansion, set in the Sugarloaf Country Club.
Braxton initially fought to keep the attractive, sprawling home. However, her creditors forced foreclosure, but due to the property having negative equity, Braxton was advised not to challenge it. She ended up surrendering the property, in what had to be a very difficult blow.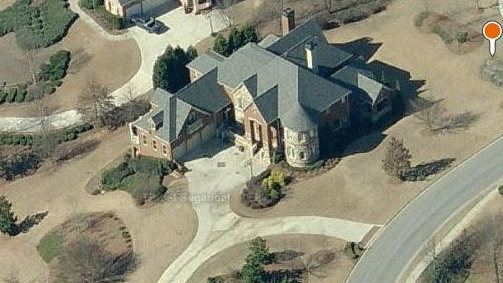 Braxton's former home in Duluth, lost to foreclosure
In the 1990s, LaFace Records, gave Braxton a reported settlement of $20,000,000 as apart of a renegotiation fee on her recording contract, after the bad publicity from her first bankruptcy. Label mates, TLC, were reportedly given the same, as they too had filed bankruptcy.
Braxton's former home in Las Vegas, gone to foreclosure
In 2006, Braxton signed a lucrative Las Vegas performance deal with the Flamingo hotel, but fell ill a year and a half into the multi-million dollar run. This is where her troubles began, as she'd taken on new debts and insurers refused to pay when she became ill, stating she hid her medical condition from them, which is a violation of the performer's policy. Braxton is battling lupus, angina and breast cancer.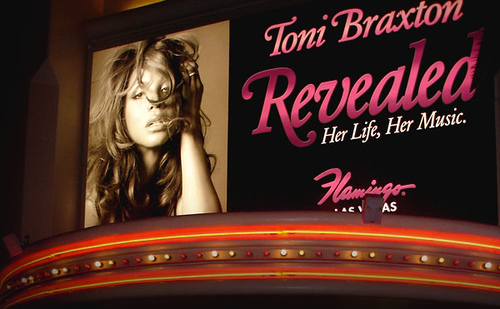 Braxton's Las Vegas show was cancelled due to illness
It is regrettable that Braxton did not buy a home outright, when she had cash surpluses, rather than obtaining mortgages, as she would not have lost her main residence, which was clearly distressing. She is also older now, 43, with her health problems impacting her appearance. There also exists a pathetic ageism in the vain entertainment industry.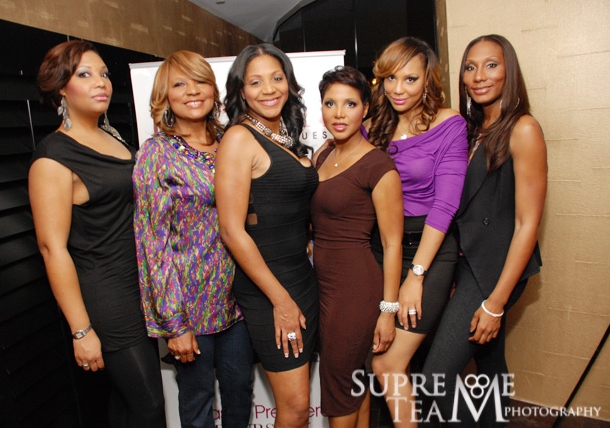 Braxton Family Values
However, with the success of her reality show "Braxton Family Values" that has brought in a moderate amount of money, with residuals and DVD sales to come, will Braxton get back in the black. That depends. Her 2010 bankruptcy filing was filed with debts to luxury retailers and establishments, such as Tiffany's, Cartier, BMW, Neiman Marcus and the Four Seasons.
Braxton's spending would have to drastically change, in order to rebuild her finances from the ground up and maintain a solid financial profile. Her health is also a factor, which should indicate to her to save up for a rainy day.
RELATED ARTICLES
Tamar Braxton Defends Her Plastic Surgery
Friction Between Toni Braxtonís Parents Leaves Her In Tears
Toni Braxton Led Astray By Playboy
Tamar Using Her Husband's Wealth To Make Sisters Feel Bad On Braxton Family Values
Beyonce Keeps Stealing From The Braxton Family
Toni Braxton's Sister Continues Competing With Her For The Spotlight
Toni Braxton's Family Sad Upon Learning Of Her Potentially Fatal Illness
Will Toni Braxton's Sister Tamar Braxtonís CD Be A Hit Or Miss
Physically Ill Toni Braxton Antagonized By Her Jealous Sister On Reality Show
Toni Braxton Takes A Dig At Evelyn Lozada
Toni Braxton Says She Is More Popular In Europe
Toni Braxton Files For Bankruptcy Again
Toni Braxton Fails To Refute Spendthrift Claims