Chris Brown Holding Rihanna's Belly But Is It Gas Or Is She Pregnant As Some State
October 22. 2012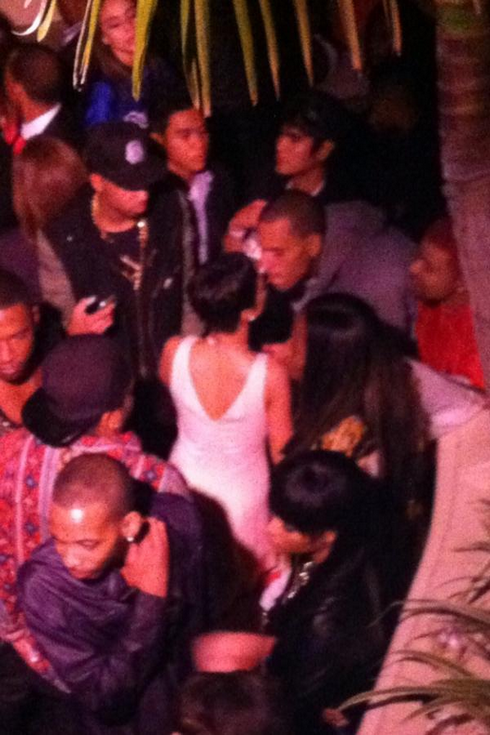 Rihanna and Chris Brown
Drug addicted, alcoholic singer Rihanna was pictured out with boyfriend, Chris Brown, at a launch party in Los Angeles, California. A person on Twitter took snaps of them and uploaded the photos to the internet. One of the pictures revealed Rihanna holding her stomach, while standing next to cheating, woman beating boyfriend Chris Brown. Another revealed the two talking to each other as she smiled like a goofball in love with Brown, who seemed indifferent.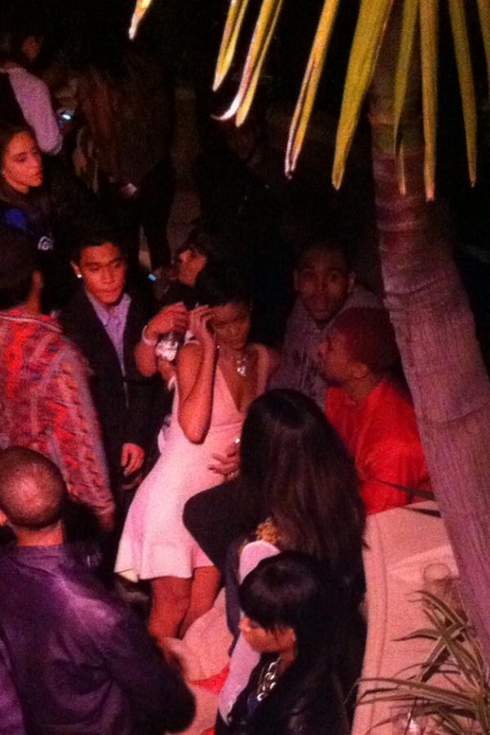 Brown does not look happy
Some are citing it as further proof Rihanna is pregnant (for Brown and hopefully not her other sex partner Jay-Z, who is married). However, she was seen drinking alcohol and smoking marijuana over the past few days, which is terrible for a baby's health and development.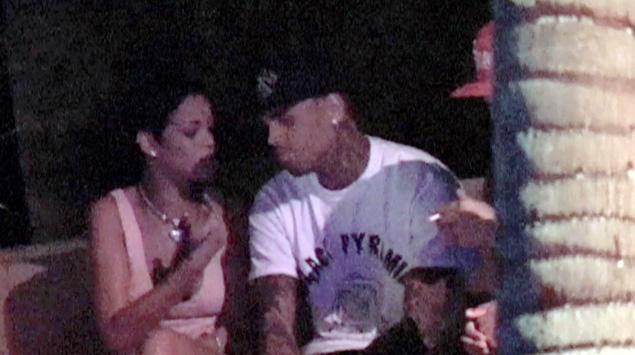 Brown doesn't even look like he is paying attention
Some believe Rihanna is not pregnant and is using a fake pregnancy as a means to sell her forthcoming CD, as her past three albums have flopped with poor sales. It should be noted, Beyonce, Jay-Z's wife, employed the same tactic and it harmed her name, public profile and sales.
Rihanna Had Sex With Ashton Kutcher And Was Spotted At His House Late Last Night
Rihanna Fans Are Threatening To Kill Chris Brown's Girlfriend Karrueche Tran
Rihanna Uses Mean Racial Slur In Reference To Chris Brown's Girlfriend Karrueche Tran (Photo)