Guy Ritchie Has Forgotten All About Madonna Once Again
But The Police Have Not...
July 23. 2012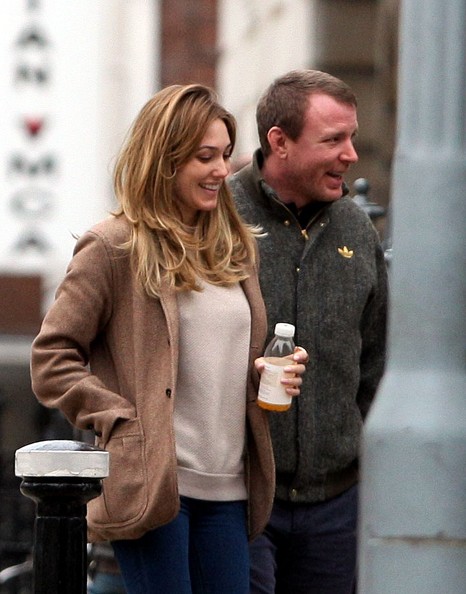 Guy Ritchie and Jacqui Ainsley
Guy Ritchie, the ex-husband of so-called singer, Madonna, has impregnated his girlfriend Jacqui Ainsley again, as the couple are expecting their second child. Ainsley just gave birth to a son for Ritchie a year ago. Money hungry, Ritchie, like Ashton Kutcher (and Madonna's fellow cougar Demi Moore) couldn't wait to get out of his marriage to deranged Madonna, which was done as a business arrangement with the insane Kabbalah Center. Being married to Madonna didn't do much for Ritchie's sanity.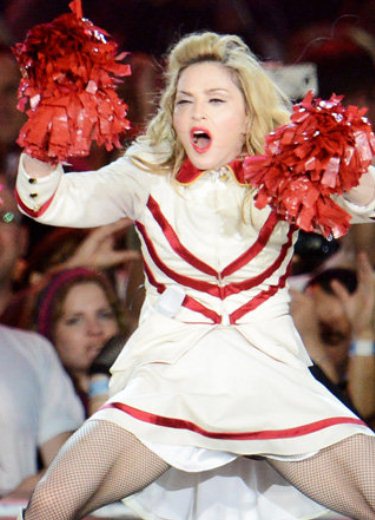 Madonna
In other Madonna is a nuisance news. After her disastrous Hyde Park concert last week, apart of the successful Olympics celebrations, with hers being the only show that was poorly received, Madonna decided to have a after show party (The Public Walks Out On Madonna's Show In London Branding It The 'Worst Concert Ever'). However, neighbors called the police to remind her she is not a teenager anymore and to shut up already. Police visited the property and informed her of the noise nuisance the party created in the neighborhood.
RELATED ARTICLES
Do Immigrants Have Equal Rights In America
Why Are Federal Judges Allowed To Throw Out Cases In Acts That Are Being Abused For Profit
The Public Walks Out On Madonna's Show In London Branding It The 'Worst Concert Ever'
Madonna Sets Up Photo Op With Paparazzi To Take Pics Of Her 14-Year-Old Daughter Smoking Cigarettes
Madonna Jealous Whitney Houston's Daughter Is Getting More Attention Than Hers
Flopped Albums And Failed Tours Indicate Madonna's Fanbase Is Gone
Madonna's Connection To Phone Hacking And Wiretapping Scandal
Rupert Murdoch's News Corp And Madonna Are Still Phone Hacking And With The Support Of The FBI
Rihanna's Rip Off Movie Battleship Bombs Badly As Judiciary Report Boycott Is Successful
The Kabbalah C
enter Viciously Harassing And Threatening Jamaicans
Madonna Fraudulent Charity For Africa Squanders Millions On Big Salaries & Luxury Items For Greedy Kabbalah Members
Senator Demands FBI Investigate Rupert Murdoch For Hacking Rival & Stealing Their Copyrights